What We Do
The U.S. Coast Guard Auxiliary asissts the Coast Guard in many of its non-law enforcement and non-military missions. Below are photographs of just a few of the activities we participate in each year.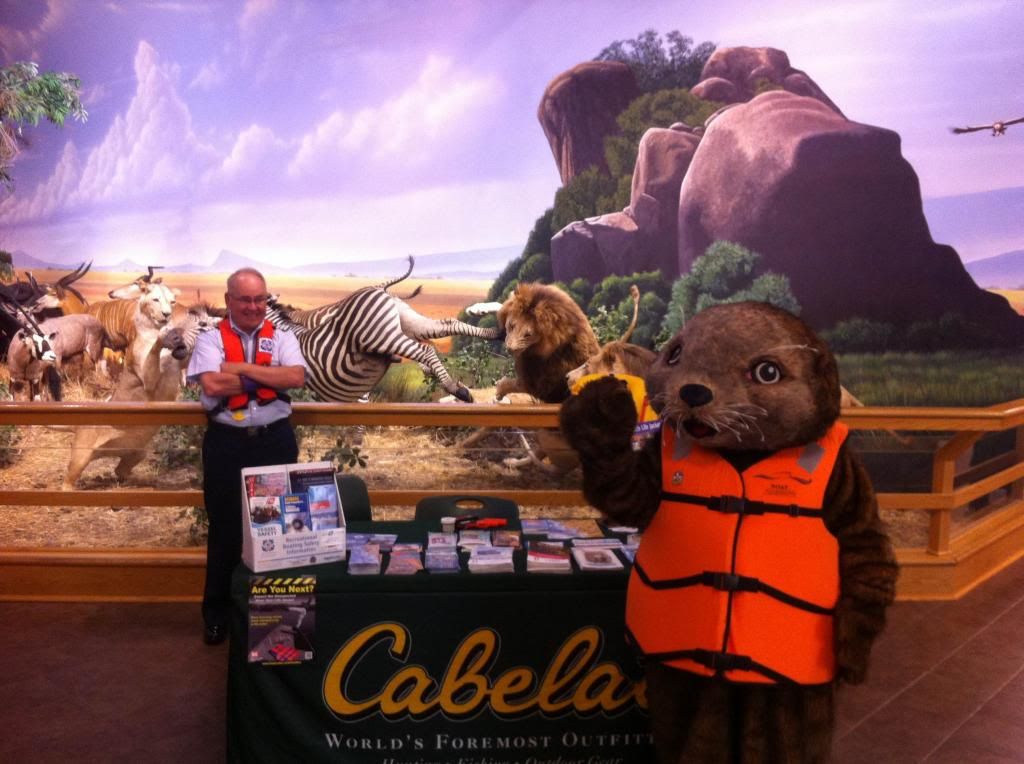 Auxiliarist E. Menard and Sammy the Otter reminding
shoppers at Cabela's Kansas City to wear their life jackets.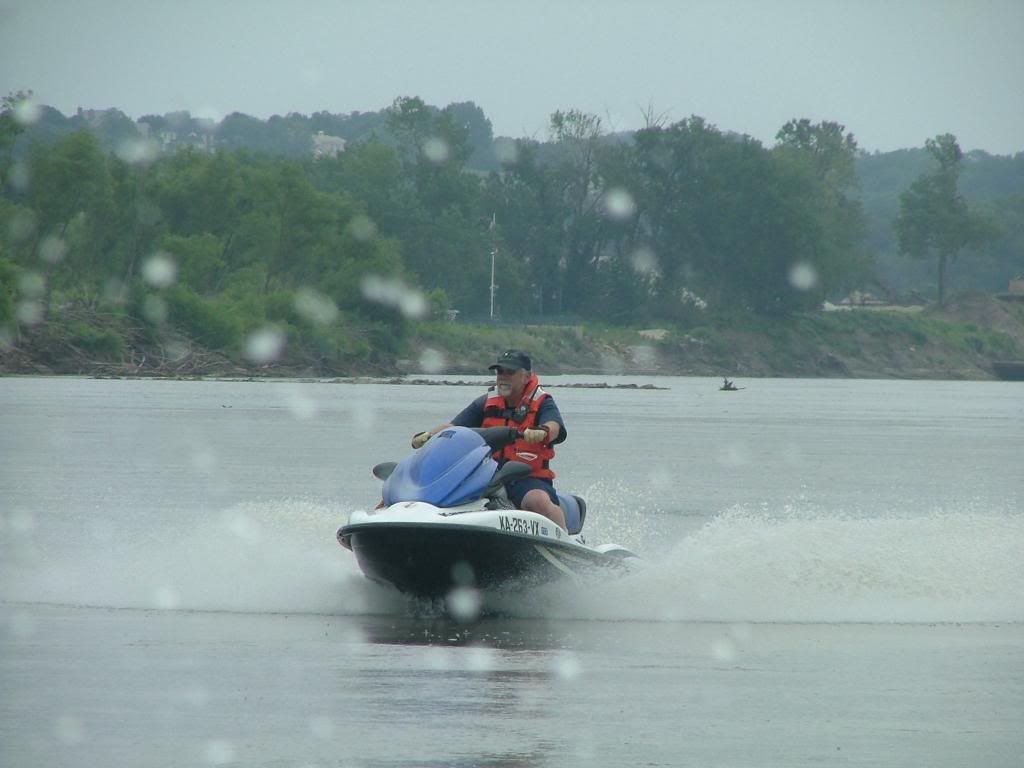 Auxiliarist D. Chaffee rides his personal watercraft during a mission on the Missouri River.