Auxiliary New members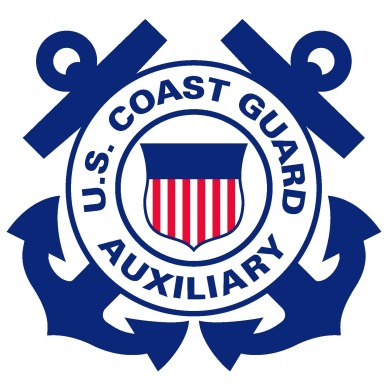 INFORMATION FOR NEW MEMBERS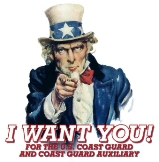 As part of the recruitment process, prospective members are required to complete the Auxiliary New Member Course and pass an open book test (the answer sheet is submitted with your application).
New Member Course Student Study Guide
New Member Course Test
New Member Course Test Answer Sheet


Uniforms

The standard uniform for most indoor Auxiliary activities is the Tropical Blue Long while the Operational Dress Uniform is generally worn during boat operations and other similar outside events. More information on uniforms can be found in Chapter 10 of the Auxiliary Manual


Uniform pants and shirts are generally obtained from the Coast Guard Uniform Distribution Center.

Some Auxiliary specific items such as Auxiliary ball caps, member devices, and office insignia can be obtained from the Auxiliary Center Online District Stores.

Training

Auxiliary Qualification Guide
The easy to understand guide to getting ahead in your Auxiliary training. It explains the basics of what is needed to get qualified in all the different activities in which the Auxiliary is involved.

Boating Safety Class
A requirement that needs to be completed prior to beginning training in many Auxiliary qualifications is a basic boating safety course. Completion of this course will result in an upgrade of membership status from "Initially Qualified" to "Basically Qualified".
Schedule of free classroom-based boating safety courses
Arkansas online boating safety course (there is a fee for the class and you will have to take the test at
an approved testing site).

Online Auxiliary Training
There are several courses that new members may want to take depending on which operational qualifications they are interested in obtaining.

Coast Guard Auxiliary Virtual Classroom - Includes a variety of online courses. Log in using the same information as for the Auxiliary directory.
Vessel Examination course
Operations Policy course
Recreational Boating Safety Visitor Program course
Introduction to Auxiliary Public Affairs
Mandated training courses
Prevention of Sexual Harassment
Civil Rights Awareness
DHS Culture of Privacy Awareness
Ethics 1/Personal Gifts
Influenza
Security Education & Training Awareness
Sexual Harassment Prevention
DHS Together-Resilience Training

Coast Guard Auxiliary National Testing Center

Auxiliary Membership Benefits

Employees of city, county, or state government agencies in Arkansas are eligible for up to 15 days of paid leave each year that may be used for Auxiliary duty in emergency situations.

Eligible for membership in the Pentagon Federal Credit Union Eligible for aid from Coast Guard Mutual Assistance Access to the Coast Guard Morale, Well Being, and Recreation Program, including the Coast Guard Exchange Scholarship Program, and Armed Forces Vacation Club. Reporting Your Auxiliary Time Online webform for reporting general time (7029): here Auxiliary Forms site for other missions (7030, etc.):pdf versionsElectronic submission forms Auxiliary Directory Use to find contact information for members of the flotilla, flotilla staff, and others. You will need to create a password and log into the system .