Welcome to the Flotilla 3-10, District 8WR Web Site
Welcome to the Flotilla 3-10 Home Page. Our site is currently under construction, so feel free to browse, but please be patient.
Flotilla 3-10 is a very well-rounded Flotilla. Although we focus on on-the-water Operations, we also do Public Education, Vessel Exams, Public Affairs, and, of course, Member Training. We also throw a healthy smattering of fellowship into the mix.
Until our site is fully up and running, if you have any questions, please contact our Commander, Vice-Commander, our Human Resources Staff Officer from the About Flotilla 3-10 page.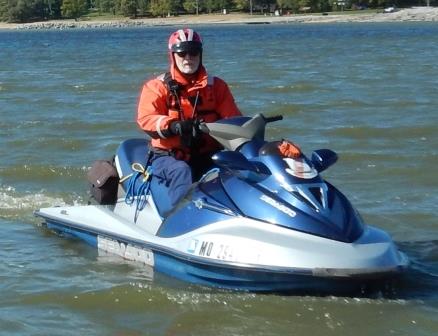 Flotilla 3-10 member patrols the Mississippi River on a personal watercraft.