PDC Flotilla History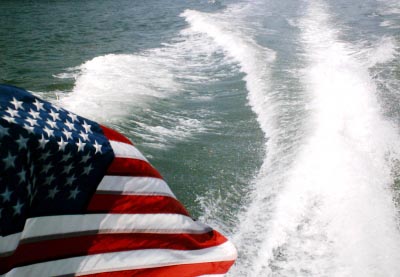 The Prairie du Chien Detachment of La Crosse, WI Flotilla 25 was formed in November 2009 because of the strong interest expressed by people in the area. The detachment grew to become the Prairie du Chien Flotilla 28 in December 2010. The members realize that each year as boating activities on the Upper Mississippi River increase, there is an equally increasing need to focus on boating safety through public education and other services provided by the U.S. Coast Guard Auxiliary.
Flotilla members and prospective members are from Prairie du Chien, Bloomington, La Crosse, Soldiers Grove, De Soto And Richland Center, Wisconsin; and Marquette, McGregor, Lansing, Waterville and Waukon, Iowa as well as other towns in Western Wisconsin and Northeastern Iowa.

Our focus is on growth – growth in numbers of people and growth in mission skills.
Information for Prospective Members

Becoming a member of the United States Coast Guard Auxiliary can be an extremely rewarding experience. There are a number of different opportunities to become involved and give back to your community. There are only a few basic requirements to join the United States Coast Guard Auxiliary:
1. Be 17 years of age or older (there is no upper age limit)
2. Be a United States Citizen
3. Receive a favorable determination on the Personnel Security Investigation
If you would like to take the next step and learn more about joining the Prairie du Chien Flotilla of the United States Coast Guard Auxiliary, please e-mail pdccga@hotmail.com and one of our members will contact you.
Information for New Members
As a volunteer you can spend as much or as little time as you wish being involved with the Coast Guard Auxiliary. The opportunities are vast and you will find that many activities require certain levels of training to ensure that you are properly prepared for the activities that you wish to involve yourself. Below is a small list of the different activities that you can involve yourself, a description and the training that is associated with each activity:
Boat Crew Member- A boat crew member is an Auxiliarist that serves as an official member of the boat crew during on the water missions. As a crew member you may assist local law enforcement agencies during river closures, conduct search and rescue missions, tow and assist distressed vessels or train new Auxiliarists desiring to become boat crew members.
Training Required

ICS 100 and ICS 700 Courses (Incident Command System)
TCT Course (Team Coordination Training)
Boating Safety Course
Successfully complete training book with a mentor
Successfully complete oral examination with Qualified Examiner (QE)
Successfully complete on-the-water examination with Qualified Examiner (QE)
Vessel Examiner- A vessel examiner is an Auxiliarist that conducts Vessel Safety Checks (VSC) for the general boating public. The purpose of a VSC is to check to ensure that private vessels are equiped with the required safety equipment. VSC's are optional and those vessels that pass the examination are given a VSC sticker to display on their vessel. Those vessels that do not pass are given a list of the deficiencies for their information.
Successfully complete Vessel Safety Check Course and Examination
Conduct five VSC's with a certified vessel examiner
Instructor- An instructor is an Auxiliarist that can teach various member training and public education courses. are a valuable asset to any flotilla as they can facilitate the development and growth in certification for those in the Coast Guard Auxiliary.
Successfully complete Instructor Training Course and Examination
Teach two classes with a certified instructor
Program Visitor- A program visitor is an Auxiliarist that partners with businesses and groups within the community to display the Coast Guard Auxiliary brochure display racks. The purpose of these racks and brochures is to provide safety information to the general boating public. Program visitors are responsible for obtaining business partners and stocking the racks with brochures on a regular basis.
Successfully complete Program Visitor Training Course and Examination
Conduct two program visits with a certified program visitor
These are just a few of the many opportunities that are available to you as a new member. As a member of our flotilla there will be no shortage in members that will assist in training and mentoring you as you progress with your development. The only limitations are your time and desire. We hope you will find your experience with the Coast Guard Auxiliary as rewarding as the rest of us have.