Welcome to the Flotilla 2-5, District 8WR Web Site
United States Coast Guard Auxiliary
Flotilla 085-02-05
La Crosse, Wisconsin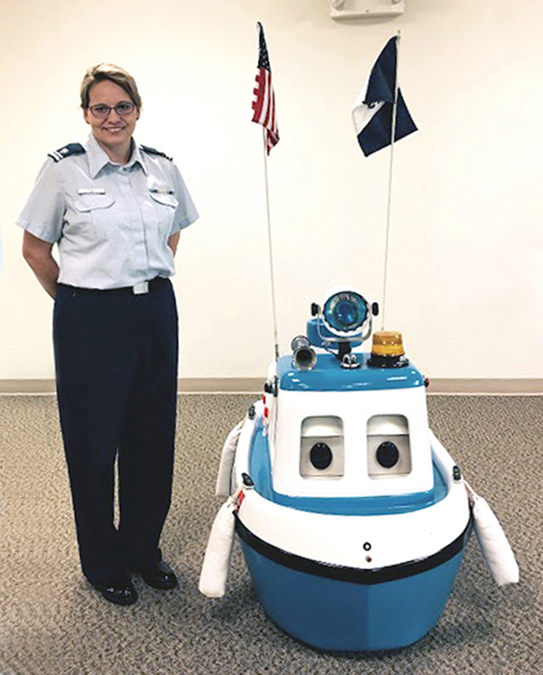 Melissa Kadrmas - Flotilla

Commander

USCGAMelissa@gmail.com 608-385-6262

We are looking for Volunteers who like to have fun and serve our community!
We welcome and recognize your past experience, skills and talent. We challenge you to have fun learning new skills and qualifications with a very special group of volunteers. No experience necessary! All abilities are welcome and "non" water help is needed too!!!
Established by Congress in 1939, the United States Coast Guard Auxiliary is Semper Paratus (Always Ready). We invite you to explore our site and learn more about who we are and what we do as "Semper Paratus.

Who We Are
The La Crosse Auxiliary mainly operates in safety and security patrols, search and rescue, Homeland Security, plus we focus on public education regarding recreational boating safety, and vessel exams.

In addition to the above, the Coast Guard Auxiliary operates in any mission as directed by the Commandant of the U.S. Coast Guard or Secretary of Homeland Security.

If you are looking for some adventure in your life, consider joining the Coast Guard Auxiliary in La Crosse. Wherever your interests lie, and whatever life skills you have, chances are that the Auxiliary can offer you an area to serve that will enrich your life in ways you may not have imagined.