Membership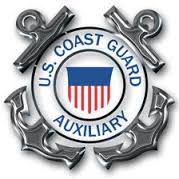 Membership Has Its Privileges!
GENERAL REQUIREMENTS
The Auxiliary is an organization of volunteers. Membership is open to citizens of the United States and its territories and possessions, who are 17 years of age or older and have received a favorable determination on their Personnel Security Investigation (PSI). Facility (radio station, boat, or aircraft) ownership is desirable, but not mandatory. Individuals with special training or experience in any Auxiliary program area are also desirable for Auxiliary membership. The same is true for any individual who has specific skills helpful to the organization. Auxiliary membership is also open to all or former members of any of the uniformed services and their Reserve components.

MEMBER PRIVILEGES
New members are entitled to attend all meetings, training sessions, and flotilla social events, plus they may vote on any flotilla matter. In addition, new members may wear the Coast Guard Auxiliary uniform and fly the Auxiliary Ensign on a currently inspected surface facility or a vessel owned by Auxiliarists that have successfully completed a Vessel Safety Check and that display a current VSC decal. For additional information on Auxiliary membership, read the following sections in Chapter 3 of the Auxiliary Manual or New Member Reference Guide
Business Meetings:
1st Thursday of each month at 1900 hours (7:00 PM, Mountain )

Pizza Ranch, 3451 Mountain Lion Dr. Loveland Co. 80537

Take Hwy 34 west to North Boyd Lake Avenue, Turn Left and go to
Mountain Lion Dr. Turn Right, Pizza Ranch will be about a 1/4 mile
down on your right.

Members who have uniforms are encourage to wear them.
---
Executive Committee / Staff Meetings:
Last Thursday each month.

1800 Hours. Meetings will be held via conference call.
605-475-4120 Access Code: 976 6519

All members and Guests are welcome

Each member is encouraged to attend at least one, once per year.

All Staff Officers please try to attend. ( Uniforms are not necessary. )

Attendance is open to the public.
---
Questions?:
Call Michael Abrams (970) 225-6076
** Note change of Executive Committee time to 1800. (6:00 pm Mountain Time )