The History of Twin Peaks Flotilla 1-6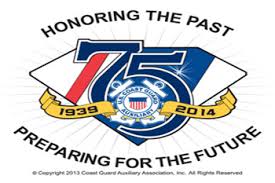 (As of 17 March 2015)


The Twin Peaks Flotilla, 1-6 was chartered on 04 April 1990 and was to serve the Northern Colorado area. We had been part of Flotilla 1-4 (one of the Denver Area Flotilla's.) We still have four of the charter members. Over the last 24 years, Flotilla 1-6 has provided leadership for Division, District, Region, and National Staff levels, to include District Commodore. We currently have 5 members on National Staff and one as the District Captain for District Eight Western Rivers. During this period of time, our geographic area changed and we became the largest Flotilla's in the geographical area. We added all of Wyoming, minus the Flaming Gorge area, and added the Southwest part of Nebraska. Our membership grew to 45 members and we had Detachments in Ogallala, NE and Casper, WY.
On 15 November 2008, we had enough people to make the Nebraska Detachment a Flotilla. Now we are concentrating on the Wyoming Detachment and again building our local area. Since our loss of the Ogallala Detachment to a Flotilla status, we have returned our membership back to 50 members with 7 of those being in the Wyoming Detachment and we are pleased that we have 1 member at the Coast Guard Academy, and 2 members on active duty with the Coast Guard. We are a very active Flotilla with ages of our members ranging from 17 to the 80's.
We have members that train and work with the active duty Coast Guard and other Auxiliary units that have coastal waters. Your involvement will vary to the amount of time that you have available and your training will progress as rapidly as your involvement in the area (s) that you choose to become involved in. Let us know you want to become involved and we will assist you with your training. We look forward to having you become a part of our outstanding Flotilla.