Chuck Bader Jr.
Chuck F. Bader Jr.
1910 - 2002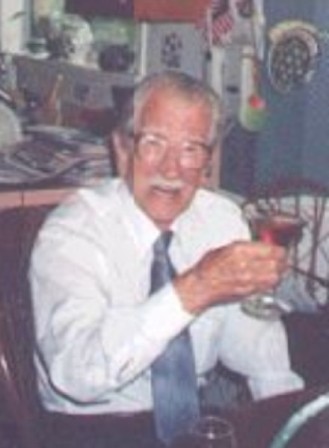 Auxiliarist, Charles F. Bader, Jr. passed away on Wednesday, August 21, 2002 at the age of 92.
He was born in New York City in 1910, was an Army Veteran of WW II, a Freemason, U.S. Coast Guard Auxiliarist, and a member of the Elks Lodge in New Jersey. During his career he was an administrator with Bendix, Nabisco Brands and Revlon. In retirement in Florida, he served as a member of S.C.O.R.E. (Service Corps of Retired Executives).
According to Jennie McNeil, Division Captain - Div 11 and the office of the Director of Auxiliary 8ER, Charles Bader was a long standing member of Flotilla 11-06 out of Rock Harbor Marina. Bader was a member of the U.S. Coast Guard Auxiliary since April 20, 1990 and served as a flotilla staff officer.
Preceded in death by his wife, Juanita, parents, Charles and Dorothy, and brother, Richard. Survived by son, Charles Bader III (Betty) of Nashville, TN; daughters, Karen Dietrich (Ken) of Pembroke, MA and Claire Bader of Nova Scotia, Canada; grandchildren, Jill and Eric Bader and Kacie Dietrich; brother, Edward Bader, Sarasota, FL.
A Memorial Service was held August 23rd at the chapel of Mary Queen of Angels with Pastor Herb Klepatz. Funeral Services was held at the First Congregational Church in Pembroke, MA, on August 26th followed by a repast at the church. Inurnment services were held at the Massachusetts National Cemetery, Bourne, MA.