We're Always Looking for Great People!
Be a Part of the Action!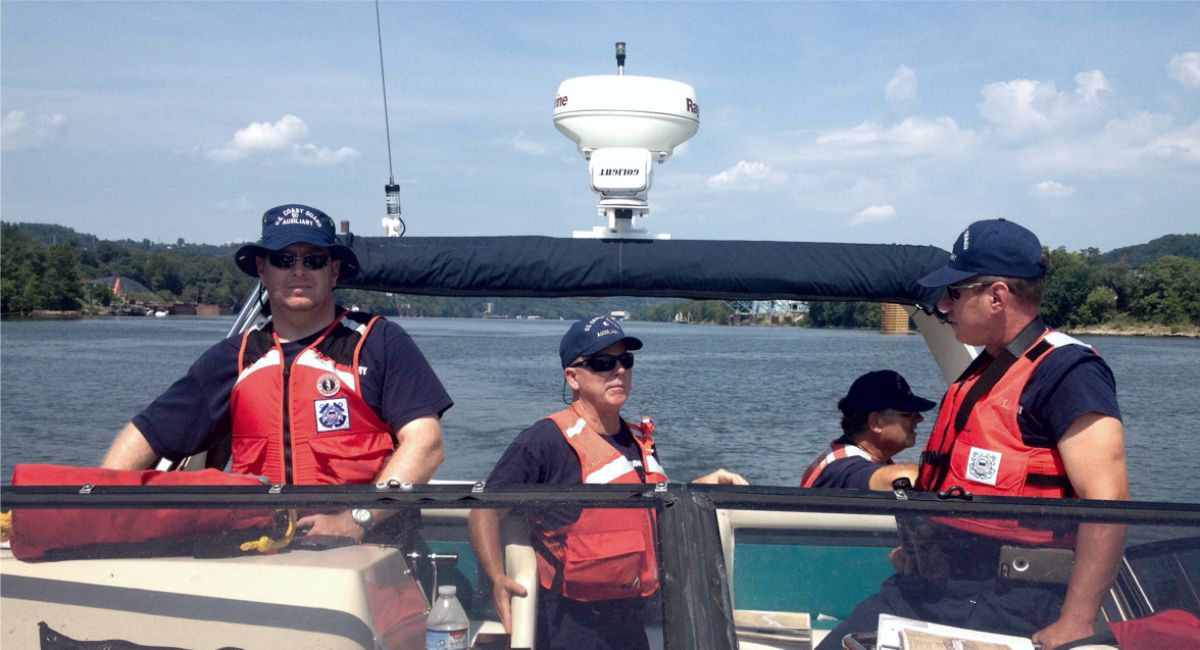 Thank you for your interest in becoming a member of the United States Coast Guard Auxiliary and Flotilla 7-7.
The United States Coast Guard Auxiliary was established by Congress in 1939. It is part of the United States Coast Guard and the United States Department of Homeland Security. Due to
the potential of work we do being sensitive and involving national security issues, all Coast Guard Auxiliary applicants receive background checks as a routine part of the membership process. Flotilla 7-7 is constantly looking for good men and women that feel strongly about serving the community, saving lives and helping protect the United States of America.
Be Part of the action that helps save lives.
Recreational Boating Safety
One of the Auxiliary's primary missions is recreational boating safety. This mission is accomplished by qualified members delivering Public Safety Boating Education training and classes, by providing voluntary vessel safety checks to boaters, by visiting with and educating local marine related industries, and by general outreach to the boating public through boat shows and other public venues and events
Some of the duties and responsibilities of the United States Coast Guard Auxiliary include:
Suface Operations (on-water)
Conducting Safety and Security Patrols
Conducting Search and Rescue Missions
Conducting Marine
Environment Protection Patrols
Providing USCG Crew Augmentation
Mission Support
Teaching Recreational Boating Safety Classes
Teaching Water Wise Education Classes
Assisting Federal, State and local agencies in emergency situations
Radio Communications Operation
Playing a role in Homeland Security
Conducting Public Affairs Operations
The Auxiliary needs people with leadership, administrative and technical skills. Skills such as web site design, computer server administration, graphic design, photography, videography, communications, public relations/public affairs, instruction and instructional design, and personnel services to support those Auxiliarists involved in the recreational boating safety and operations & marine safety missions
In addition to the above, the U.S. Coast Guard Auxiliary operates in any mission as directed by the Commandant of the U.S. Coast Guard or the Secretary of the Department of Homeland Security.
You can click on the links to the left or download a brochure that will provide you additional information about becoming a member of the United States Coast Guard Auxiliary by clicking on the "brochure link" below. If you have questions or desire additional information about Flotilla 7-7 or a Flotilla near you, please click the below link and send us an email. A representative from our Flotilla will contact you.
CLICK HERE FOR THE JOIN THE USCG AUX BROCHURE
For those interested in joining Flotilla 7-7 USCG Auxiliary, please contact our Human Resources Department by email. flotilla77@outlook.com or click the link below.

Become a Member Today!