Lake Livingston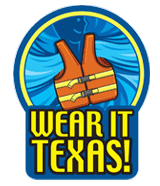 FLOTILLA 6-9
LAKE LIVINGSTON DETACHMENT

This detachment was officially created in December 2010 and currently has four Coast Guard Auxiliary members who are residents and business people from the Cape Royal area.

Detachment Leader Mark Shield, Fire Chief Randy Hall, Firefighter William "Bill" Walker and Denise Hall comprise the detachment. Randy, Mark and Bill are highly experienced in boat SAR (Search and Rescue) which they have done for many years as part of their Cape Area Volunteer Fire Department services.

Mark and Randy Skipper and Bill crews a 23' Triton center console rescue craft 24/7 on Lake Livingston using state of the art navigation, sonar with FLIR capabilities. Additional on water assets include two Sea-Doo GTI PWC's used for quick response SAR work. They routinely work closely with the local Texas Parks and Wildlife Department Game Wardens, local Constable and San Jacinto Sheriff's department.

Mark Shield is a certified Coxswain (Power Boat & Personal Water Craft). He also has qualified as AUXOP2. Randy Hall received his Boat Crew certification for power boats. Mark and Randy have done several intensive training sessions with the Houston-Galveston Coast Guard units and continuously train to hone their skills.

Randy Hall has installed and now maintains the CGAUX Lake Livingston detachment Radio Station located on his property.

In addition to their outstanding credentials, both Mark and Randy are Certified Vessel Examiners, Recreational Boat Safety Program Visitors, TPWD Boating Safety and Close Quarters Boat Handling instructors.

The Lake Livingston is the largest lake constructed for water supply purposes located totally within the State of Texas. The lake was built, and is owned and operated, by the Trinity River Authority of Texas (TRA) under contract with the City of Houston for water supply purposes.

At its widest point it spans 7 miles and is 39 miles long. It has 450 miles of shoreline and encompasses 93,000 acres in 4 counties: Polk, San Jacinto, Trinity and Walker.

You can find more information on the Lake HERE


To join the Coast Guard Auxiliary, please speak with one of our Flotilla members or visit the recruiting website for the USCG Auxiliary here