Publications
Publications
2016 special edition of "behind the 8th"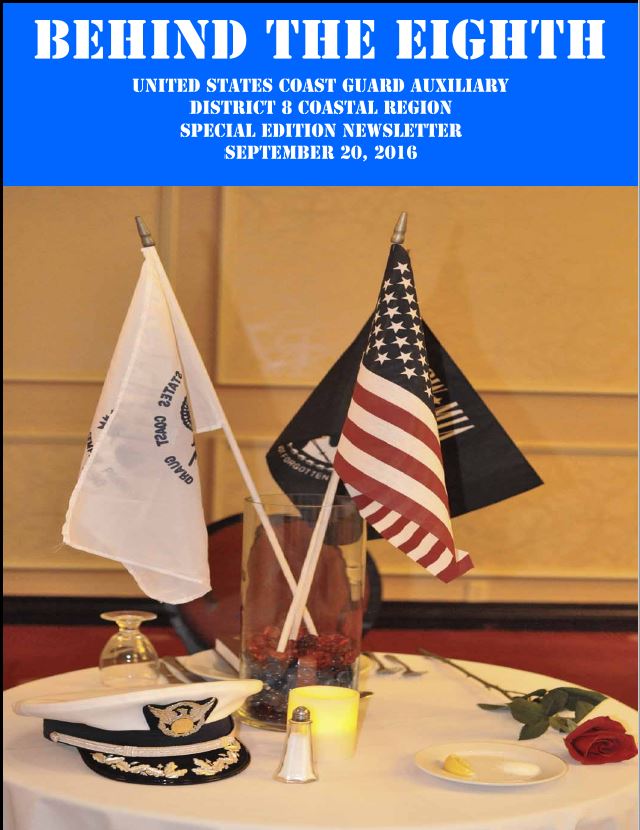 2015 annual version of "Navigator" <PDF> page containing past Navigators <here>

Note: The links are all multi MegaByte files. It can take a while to download. Broadband access is recommended.





Current issue of "Behind the 8th"; the news letter of the USCG Auxiliary District 8 Coastal Region.

to view full resolution file(the pictures look better) download the file to your local computer and open there.