Flotilla 4-5 What's New!
Congratulations on the newly
re-elected
Flotilla Commander and Vice Flotilla Commander;
Cheryl Castle and Thea Narkiewicz!
We now have a functioning PHOTO GALLERY!
Please click here to go directly to it.
If you would like to submit your photos to the Gallery, please send to our FSO-PA Thea Narkiewicz with a caption of when and where the event took place!
---
30 March 2015 -
We are proud to announce the first edition of the SQUELCH, Flotilla 4-5's official publication of news and events centered around District Eight Coastal Region and District Eight (Active Duty).
---
20 March 2015 -
With the collaborative efforts of the Thea Narkiewicz, Vice Flotilla Commander and the National Staff of the Public Affairs Directorate, we were able to create a flotilla logo that not only encompasses all of the missions that our flotilla participates in, but also our founding principle; radio telecommunications.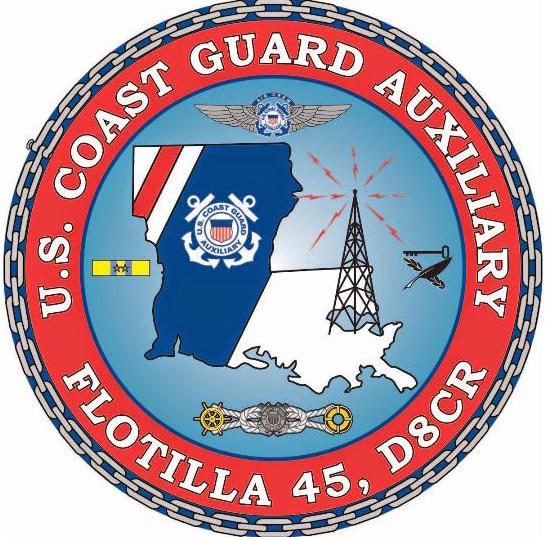 ---
New Elected officials for Flotilla 4-5, in office for year 2015 are:
Cheryl Castle, Flotilla Commander.
Thea Narkiewicz, Vice Flotilla Commander.