Information about our Members and local events
We said goodbye to Auxiliarist Bryan Perely.
---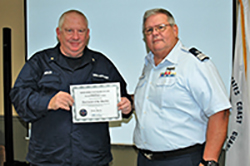 In Memoriam of a good
friend and dedicated U.S. Coast Guard Auxiliarist who "Crossed the Bar". Bryan
Perley was a dedicated Auxiliary member who was always there to offer his smile
and support to our many activities. He was also a great teller of yarns who
was a friend to everyone he met.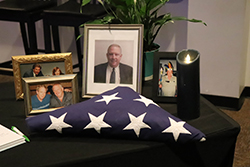 "Crossing the Bar" is a term we use in the Auxiliary
The term is taken from a poem by Lord Alfred Tennyson as meaning to cross the
"sandbar" between the tide or river of life, with its outgoing "flood," and the
ocean that lies beyond death, the "boundless deep," to which we return. The
"Pilot" being God.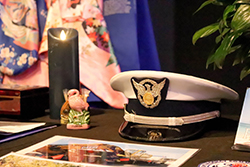 Bryan will be deeply missed!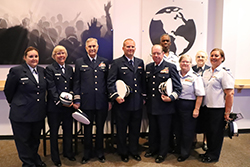 I had the honor of attending his memorial along with my colleagues of 17-11
from Bryan's Flotilla.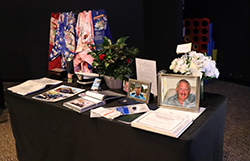 Words by Joseph Bonoccourse
Images by Amanda McKinley and Sharon Breece.