Member Memorial Page
George Brand Memorial
February 19, 1941 - May 25, 2013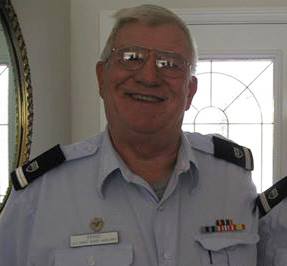 Members of Homosassa Flotilla 15-4 of the United States Coast Guard Auxiliary honor the memory and service of George W. Brand. George was sworn in as a member of Flotilla 15-4 on August 17, 2004. During his years of service with the Coast Guard Auxiliary he served as a Communications Specialist as well as a Flotilla Staff Officer. George not only earned the respect and admiration of his fellow flotilla members but also earned numerous awards as well, including a Presidential Unit Citation, Coast Guard Unit Commendation, Auxiliary Membership Service Award and a Sustained Auxiliary Service Award.
George Brand's service was not limited to the USCG Auxiliary. George also served his country and community as a member of the Citrus County Sheriff's Crime Watch Unit as well as a member of the Community Emergency Response Team, (CERT). Being a ham radio operator, (KJ4WLZ), he was an active member of the Citrus County Amateur Radio Club and also served as a member of the Amateur Radio Emergency System, (ARES).
George Brand was a native of Philadelphia, PA. While residing in Philadelphia George served as a volunteer with the Sea Scouts, working with the area youth of Troop - Ship 314. George enjoyed working with the young people, teaching and encouraging them to work and study hard to achieve their goals.
George was always there with a smile to and a helping hand to anyone who was in need of assistance or advice. His good nature, smile and laughter will truly be missed by so many!
Thank you George for being a great friend and shipmate to all of us at Flotilla 15-4!
John Algeo Memorial
Please click here to access the news article memorializing the life of John Algeo, Chief Petty Officer, U.S. Navy (ret.).
Al Hepner Memorial
January 4, 1940 - August 2, 2012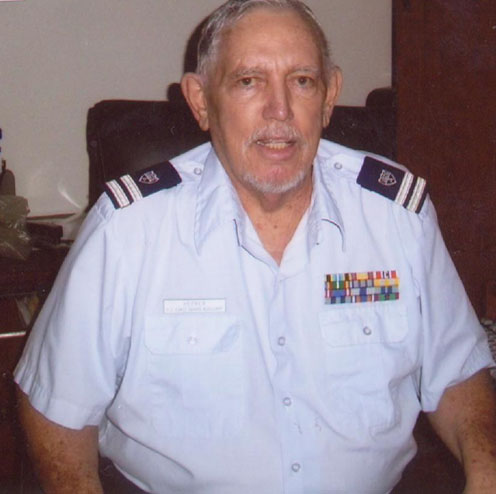 Family, friends and shipmates gathered together on August 18, 2012 to honor the life of Al Hepner. The memorial service was conducted at the Strickland Funeral Home in Crystal River, FL.
Among his many relatives and friends were members of Homosassa Flotilla 15-04 as well as members of the Crystal River Power and Sail Squadron. An honor guard was provided during the service consisting of members from both organizations.
Al was sworn into the U.S. Coast Guard Auxiliary on March 25, 2005 and assigned to Flotilla 15-04. As a result of his many years of experience on both fresh and salt water, Al became an immediate asset to the flotilla. Holding a USCG Masters license Al chose to be assigned to the Operations Division on board one of the flotilla patrol craft participating in safety patrols and search and rescue missions on the Homosassa River and Gulf of Mexico. Al was the kind of shipmate who shared his vast knowledge of seamanship with his fellow flotilla members. As flotilla member Georgia Young commented, "Al was a great inspiration to me . He helped me and encouraged me along the way when I felt it could become an impossible task. Even though I knew Al only a few years, I considered him a close friend".
Al served as Flotilla Vice Commander during 2010 and Flotilla Commander during 2011. Because of Al's love of the sea as well as being a stickler for boating safety he also served as one of the flotilla's instructors participating in many of the safe boating programs offered to the public by Flotilla 15-04. When not busy on the water or in the classroom you would find Al working as a Courtesy Vessel Examiner. While serving as Commander, while also being an active member of the Crystal River Power and Sail Squadron he was instrumental in bringing the two organizations together in order to begin working together in the community promoting safe boating and in particular, jointly presenting safe boating classes to the area's boating public.
During his service with Flotilla 15-04 Al received numerous awards including the Auxiliary Presidential Unit Citation, Coast Guard Unit Commendation and the Auxiliary Commandant's letter of Commendation among others. Al also served his country in the U.S. Air Force as an aircraft radio operator and crew member.
His love, loyalty and dedication to his wonderful wife Joanne, their family, his beloved country and to the United States Coast Guard Auxiliary will be sadly missed by many for a very long time!
Thank you Al, for a job WELL DONE!
Dian Stokey Memorial
October 6, 1960 – February 14, 2011

Family and friends gathered together on February 19, 2011 to honor the life of Dian Stokey. The memorial service was conducted at the Brewer Funeral Home in Brooksville, FL.
Among her many friends and relatives gathered to honor her were members of Homosassa Flotilla 15-04 of the U.S. Coast Guard Auxiliary who also provided an honor guard at the memorial service. Dian was sworn in as a member of the U.S. Coast Guard Auxiliary in November of 2008 as a member of Homosassa Flotilla 15-04. Within a short period of time after becoming a member and because of her love of the sea and on the water activities, she received training in those areas of interest. As a result Dian became a certified Vessel Examiner providing free vessel safety checks numerous local recreational boaters. In addition, Dian also became a certified "ATON" (Aids to Navigation) verifier. As such she inspected the many buoys, channel markers and other aids to navigation along the Homosassa River as well as in the Gulf of Mexico to be certain they were functioning properly for the boating public. When not performing these duties Dian could be found visiting the areas boat dealers and marinas providing them with the latest literature and information for the hundreds of that frequent our area waters. In addition to her many volunteer duties with the Auxiliary, she found time to successfully complete several other Coast Guard courses.
As busy as Dian was, she always had time to offer a helping hand to those in need. Flotilla 15-04 Commander Al Hepner said, "Dian's enthusiasm and smile will be missed by all who worked with her. She was indeed a credit to the U.S. Coast Guard Auxiliary!"