Boating Safety Classes
Follow us on Facebook ~ Just click below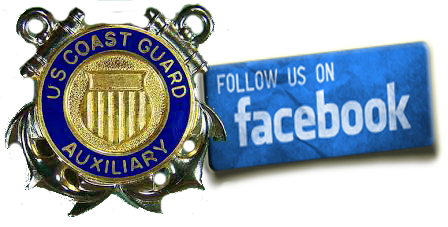 Flotilla 13-03 Boating Safety Classes



Flotilla 13-03 offers classes in Boating Skills and Seamanship from November through March in the Big Pine Key area.. The instructors are trained and experienced volunteers. See below for the course schedule.
Each program includes the following topics:


Which Boat is for You? Guidelines to help you select an
appropriate vessel for your particular boating needs.
Equipment for Your Boat

.

Reviews the required equipment and recommended safety equipment.

Trailering Your Boat

. Practical considerations and techniques for safe boat trailering.
Handling Your Boat. Discusses the factors that affect the way your boat handles as well as some tips on docking, mooring and anchoring.
Your Highway Signs. Introduces the waterway marking system and the meaning of these aids to navigation (ATONS).
The Rules of the Nautical Road.

Covers steering rules (who is "stand on" and who is "give way"), required lights at night and sound signals.

Boating Safety.

Small boat safety, personal watercraft, carbon monoxide poisoning, and other safety issues all boaters should be familiar with.

Introduction to Navigation.

Reviews latitude and longitude, compass error, speed-time-distance and dead reckoning. Includes an introduction to nautical charts and hands-on experience in plotting a course.

Knots. We introduce a few every night to expand your skills in "marlinspike seamanship."

Weather and Boating. Discusses the causes of weather and how we can better understand marine weather.
Your Boat's Radio. Radio selection and proper operation of the marine radio
Florida Laws are discussed throughout the program.

Environmental Concerns for Boaters in the Florida Keys is a special presentation that discusses what we can do to preserve and protect the Florida Keys ocean environment as well as a review of Florida Keys National Marine Sanctuary rules & regulations.


On the final evening, there will be a multiple choice exam with a passing score of 75%. Upon successful completion of this exam, graduates will receive a certificate and a wallet card indicating successful completion of the Boating Skills and Seamanship Program.
This program is approved by the Florida Fish and Wildlife Conservation Commission and the National Association of State Boating Law Administrators. It qualifies the individual successfully completing the program to also receive a Florida Boating Safety Education ID card. Florida law states that a person born after January 1, 1988 may operate a vessel with a motor of 10 horsepower or greater only if they completed an approved boating safety program or equivalency exam and has his or her
Boating Safety Education
I.D. Card and photographic identification card on-board.

Many boat insurance companies recognize this safety training and offer a discount on your policy after you have successfully completed the program. Check with your insurance agent to see if you qualify.

We offer this program from November to March on Big Pine Key or near-by facilities. The cost is $55 per person, materials included or $80 for a couple with shared materials.

---
Boating Safety Class Schedule