Flotilla 11-3 Coast Guard Auxiliary Activities
Flotilla 11-3 Activities


We not only get involved in teaching "Safe Boating" to the general public, but we also teach boating and water safety classes in local schools. Here are a couple of examples. One is a poolside session on using safety equipment, such as PFD's (life jackets) and survival in cold water. Another is a classroom session of a boating course dedicated for youngsters.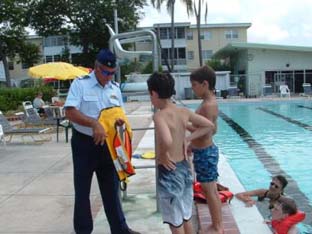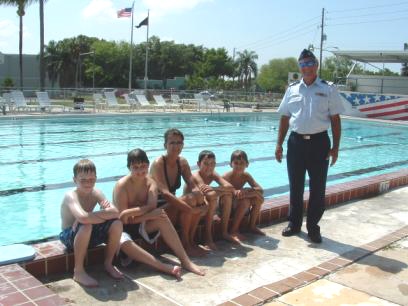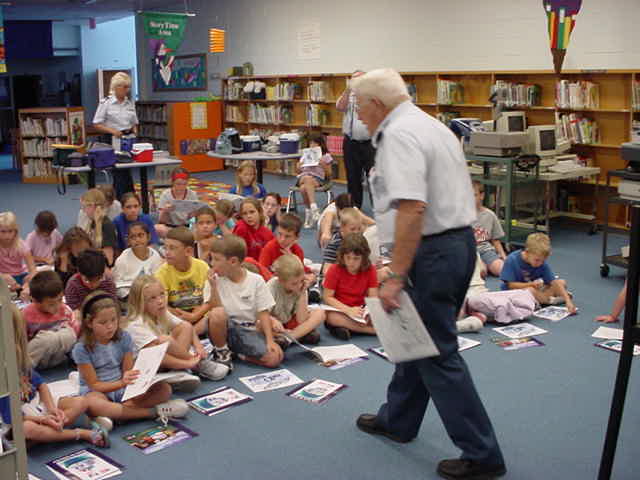 Boat Crew Operations is one of our major activities. We coordinate patrols with the U.S. Coast Guard to perform many boating safety related tasks such as towing, checking Aids to Navigation, safety patrols around Tampa, and safety patrols on the Gulf Intracoastal Waterway. Our boats will go out with a trained coxswain and crew in members' boats operating as Coast Guard Facilities.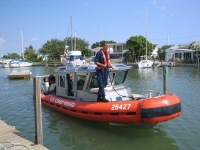 We even get involved in parades and raft-ups for fun. Sometimes, since we are a self-help organization, are involved in maintenance chores such as installing a new dock at our Flotilla building or repairing our radio antenna.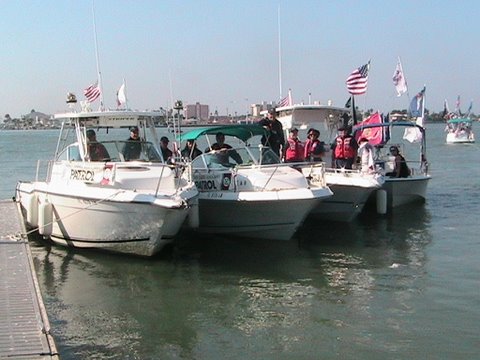 Here are some more of our fellowship activities with families involved.