Flotilla 10-11 Newsletter HIGH TIDE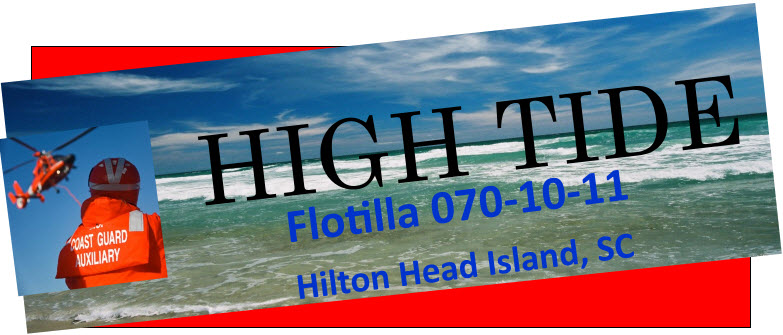 Flotilla 10-11 has a newsletter called HIGH TIDE.

It is distributed via email to all current members.
The latest issue, Volume 4, Issue 1, Special New Year issue for January/February 2018 has been distributed and is the current issue.
Please click here to access the newsletter!