Flotilla 10-10 Member Training
Crew Class
We have an ongoing crew class for those members who want to learn and earn an official CGAUX crew designation. The class meets every 2nd and 4th Mondays at 1900 hours. The meeting location is typically at Coast Guard Station Brunswick. We also have many random underway sessions for hands on vessel training. (see below for photos and video)
Watchstander training
Flotilla 10-10 now has four of our members certified as a Watchstanders. Members may train for Watchstander duty which entails high level clearance because of the critical responsibilities and duties in the Coast Guard Station Brunswick watch station.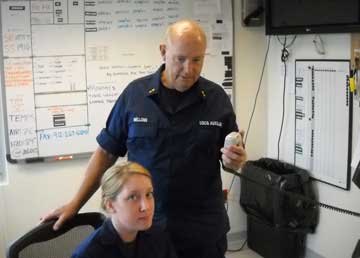 ON THE WATER TRAINING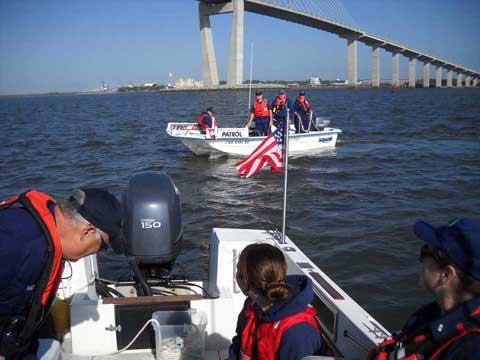 The Flotilla 10-10 crew class practices various boat towing methods in the Brunswick River.
USCG Station Brunswick training USCGAUX Flotilla 10-10
On how to rescue tow the Coast Guard way!
Click the picture for the video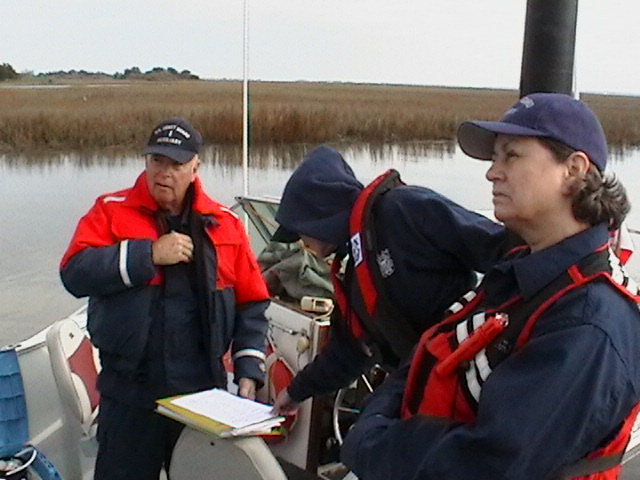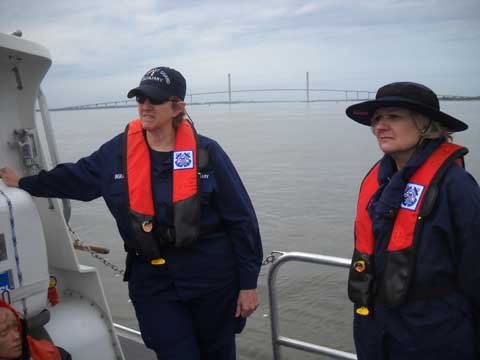 GAR DECISION BEFORE GETTING UNDERWAY TAKING IN THE TRAINING INFORMATION
The USCG and USCGAUX are under the department of Homeland Security.
We patrol and constantly train to be of assistance to boaters in need, promote boating safety as well as being eyes and ears of the Coast Guard.