USCGAUX 10-10- D7 Events
COAST FEST
photos The US Coast Guard and Auxiliary teams up with the Georgia DNR for
Coastfest at Station Brunswick.
Here, Coastie not only fascinates children but tells them all about boating safety.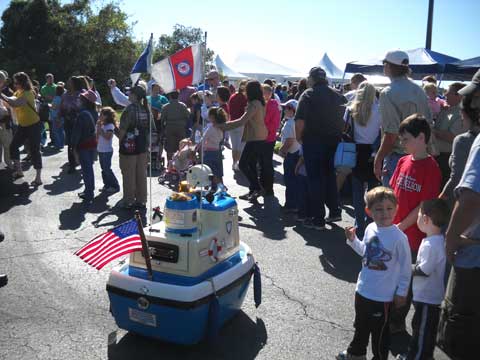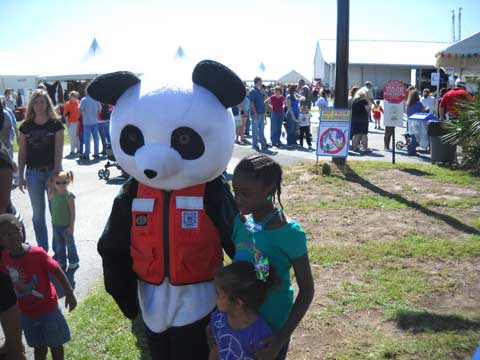 Panda wears a PDF (personal flotation device) to promote personal safety aboard any vessel.
SAFE BOATING WEEK
Coast Guard Station Brunswick and the Auxiliary invite the public aboard to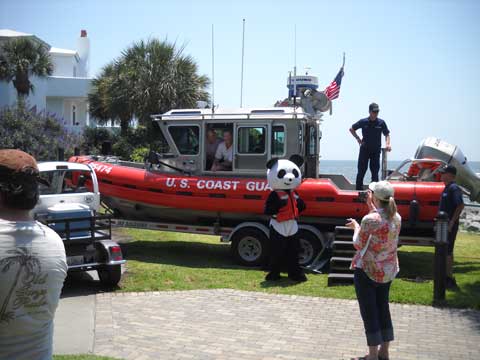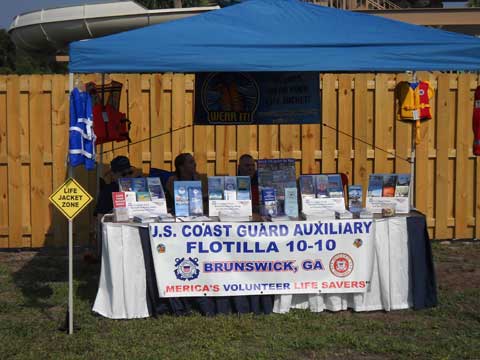 Our Flotilla offers the public various materials and safety information.
DARIEN FEST
Photos US Coast Guard Station Brunswick and Auxiliary Flotilla 10-10, join forces to promote awareness of the life saving presence of the Coast Guard team here in the Golden Isles of Georgia.
Here, an auxiliary member shows off Coastie and even the proper PDF for your boating pet.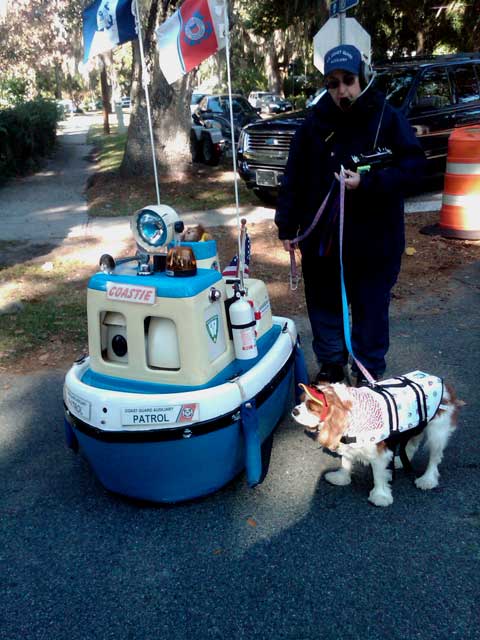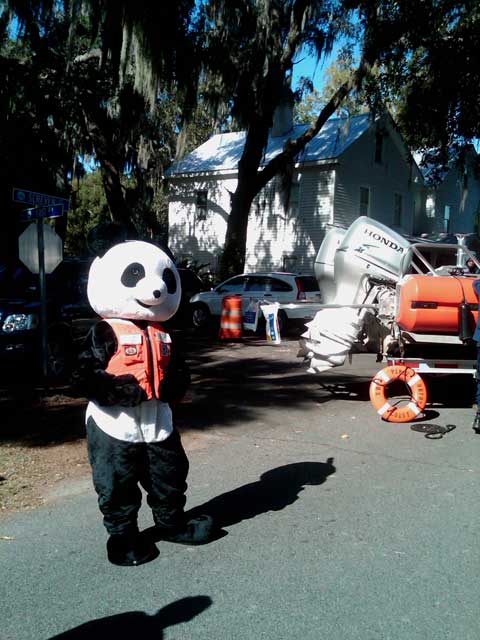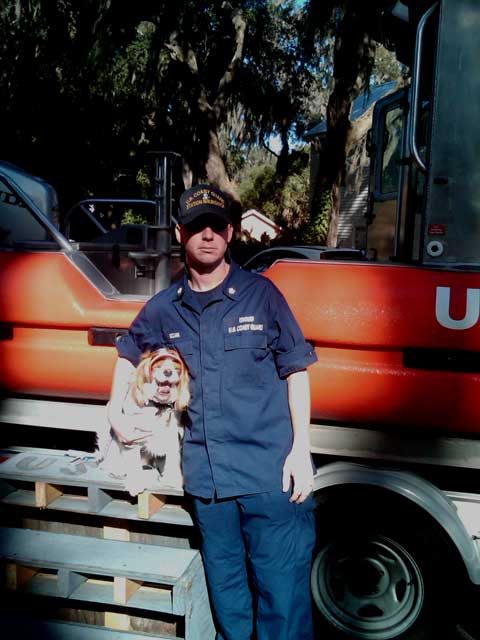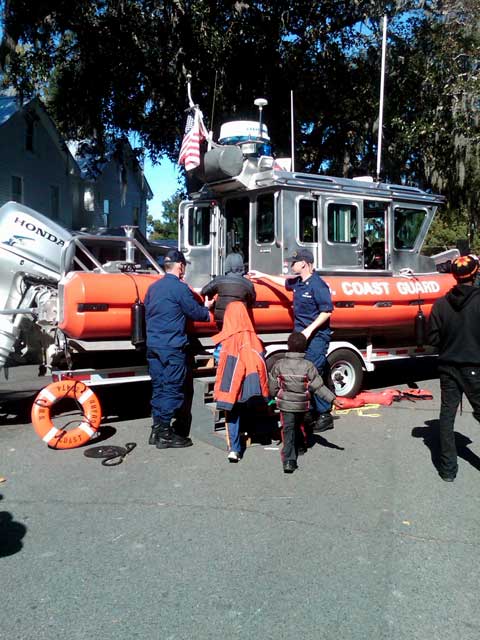 Welcome aboard: Coast Guard Station Brunswick offers fest goers an opportunity to inspect the life saving patrol rescue vessel that may well come to their aid one day.