Disaster Preparedness
Do It Yourself Basic First Aid Kit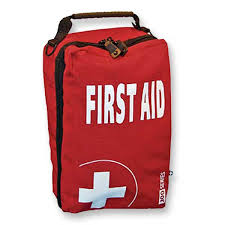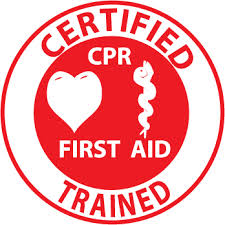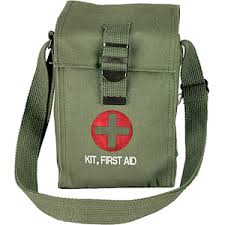 It just so happens we are in the month of September and "Emergency Preparedness". One item that all of us should carry in our vehicles, pleasure craft…and of course have in our homes, as well as places of employment are First Aid Kits!
The number one item in the kit is a no brainer! Common Sense! If you use this hopefully you won't ever need to open the kit. However, as we all know, sometimes there is no avoiding the occasional accident. In this case there is a list of items that can be useful for preparing your own DIY Basic First Aid Kit:
NOTE: Many of these items you may already have around your home or they can be purchased at local discount stores, avoiding costly pre-packaged kits.
Backpack, large heavy duty plastic container…anything that will keep supplies clean and dry.

Note pad/pencil

Blanket

Pillow

Twin bed sheet (can be cut into sling, bandages, etc.

Bottled water – rinsing wounds, eye wash

Flashlight

Clean towels/pillow case

Scissors

Tweezers

Gauze pads 2" – 4"

Fabric bandaging/gauze rolls

Adhesive bandaging assorted sizes (let's not forget BANDAIDS!)

Trauma or larger absorbent dressings

Medical tape assorted sizes

Elastic bandage (ACE)

Medical gloves latex/non-latex

Rubbing alcohol/alcohol; preps

Hand sanitizer liquid or wipes

Antibiotic ointment

Ice packs – break & shake

Warm packs – break & shake

CPR one-way valve face shield
My thoughts on splinting supplies are as follows –
An arm secured to the body

Pillow used as a splint for the ankle
Also many items in your immediate surroundings can be used as splinting devices in an emergency situation. Depending on your level of confidence and training in the department, and those whose company you keep, stock your kit as necessary.
1) Two other very important items that should be mentioned which can save vital time in an emergency are Personal information
2) A handbook or survival guide.
Carry your medical information; it can only help others help you:
Medications

Allergies

Pertinent History

Emergency phone number, i.e.
Poison Control

The number of your physician

Pharmacy
It is wise and practical to keep a First Aide Handbook with your kit. You may be the one who needs it. It is helpful for those using the kit that may not be trained, to HAVE THE DIRECTIONS!
Plan accordingly. Be aware of your surrounds. Stay safe.
Carry your First Aid Kit!
(Submitted by:)
Kristyn Dobbins 070-09-01