Welcome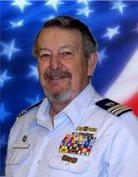 The United States Coast Guard Auxiliary is the uniformed, all-volunteer component of the United States Coast Guard. We daily support the Coast Guard in all its non-military, non-law enforcement missions. On Georgia's inland lakes and rivers, the Auxiliary is the sole Coast Guard presence.
Flotilla Commander -- John Sprague-Williams

Our missions are varied: air and water operations, communications watchstanding, homeland security, public events and education, vessel inspections, environmental protection and adminstrative responsibilities. We invite you to join us serving to the extent that your time, interests and training allow.
Flotilla Vice Commander -- Dave Kisner