Emergency Management
Emergency management? Who Cares?
Tue, 28 Mar 17 Posted by: Lawrence Hatcher
As an auxiliarist you should be for the reason that it's not a matter of if a hazard, emergency, or disaster withll strike but when.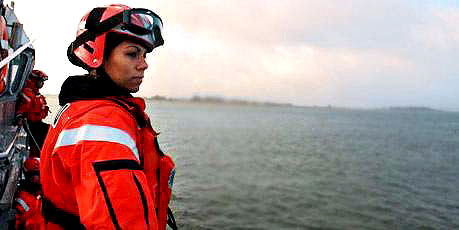 Will you be semper paratus?
On November 25, 2002, President George Bush signed the Homeland Security Act, which called for the largest reorganization in the U.S. government since the formation of the Department of Defense. The reorganization plan will bring together twenty-two agencies or parts of agencies from other departments such as Justice, Commerce, Health and Human Services, etc., under the control of the Department of Homeland Security. One of those agencies affected is the United States Coast Guard, which will be transferred from the Department of Transportation.
The Incident Management and Preparedness Directorate assists the Coast Guard by establishing processes for selecting, notifying, and deploying Auxiliarists for joint activities with the Coast Guard. We also provide a means of sharing data, offering training, communicating through sectors, evaluating events, creating contingency plans, and elevating preparedness.
Public Health & Healthcare Preparedness
Posted by: Lawrence Hatcher
NEWS
Trump Recruits Controversial Bush-Era Global Health Official.William "Bill" Steiger, a global health official under former President George W. Bush who crossed swords with many scientists, is now advising President Donald Trump. At his Senate nomination hearing in 2007, Steiger was questioned about allegations that he suppressed a surgeon general's report because it conflicted with Bush administration policies on public health, and also imposed travel restrictions on HHS scientists that forced them to withdraw accepted presentations at an international AIDS conference. (Science, 3/27/17)
NOTICE
Multi-Agency Informational Meeting Concerning Compliance With the Federal Select Agent Program; Public Webcast.The HHS/CDC's Division of Select Agents and Toxins (DSAT) and the US Department of Agriculture's Animal and Plant Health Inspection Service, Agriculture Select Agent Services (AgSAS) are jointly charged with the regulation of the possession, use and transfer of biological agents and toxins that have the potential to pose a severe threat to public, animal or plant health or to animal or plant products (select agents and toxins). This joint effort constitutes the Federal Select Agent Program. The purpose of the webcast is to provide guidance and information related to the Federal Select Agent Program for interested individuals. (Federal Register, 3/27/17)
NOTICE
Effect of Stockpiling Conditions on the Performance of Medical N95 Respirators and High-Level Protective Surgical Gowns.The National Institute for Occupational Safety and Health (NIOSH) of the Centers for Disease Control and Prevention announces the request for information about facilities that stockpile N95 respirators and high-level protective surgical gowns. (Federal Register, 3/24/17)
REPORT
Morbidity and Mortality Weekly Report.Often called "the voice of CDC," the MMWR series is the agency's primary vehicle for scientific publication of timely, reliable, authoritative, accurate, objective, and useful public health information and recommendations. (CDC, 3/24/17)
Establishing a Timeline to Discontinue Routine Testing of Asymptomatic Pregnant Women for Zika Virus Infection - American Samoa, 2016-2017Tuberculosis Among Foreign-Born Persons Diagnosed ≥10 Years After Arrival in the United States, 2010-2015Tuberculosis - United States, 2016
PRESS RELEASE
USDA Announces Eradication of New World Screwworm in Florida.Animal health checkpoints, or interdiction stations, were closed on Saturday. The last sterile fly releases in Homestead, FL took place on Tuesday and fly releases are scheduled to end on April 25 in the Florida Keys. (USDA, 3/23/17)