Flotilla 25-1 What's New!
Flotilla 25-1 Marches in 2018 Martin Luther King Jr. Parade
Tue, 16 Jan 18
Flotilla 25-1 Recognized for 60 Years of Service
Sun, 07 Jan 18
Flotilla 25-1 Supports District Wharf Holiday Boat Parade
Mon, 01 Jan 18
Members of both Flotilla 25-1 and the active duty Coast Guard supported the Holiday Boat Parade at the District Wharf on December 2, 2017. Participants demonstrated personal flotation device (PFD) wear and distributed brochures and other materials related to recreational boating safety and boating laws.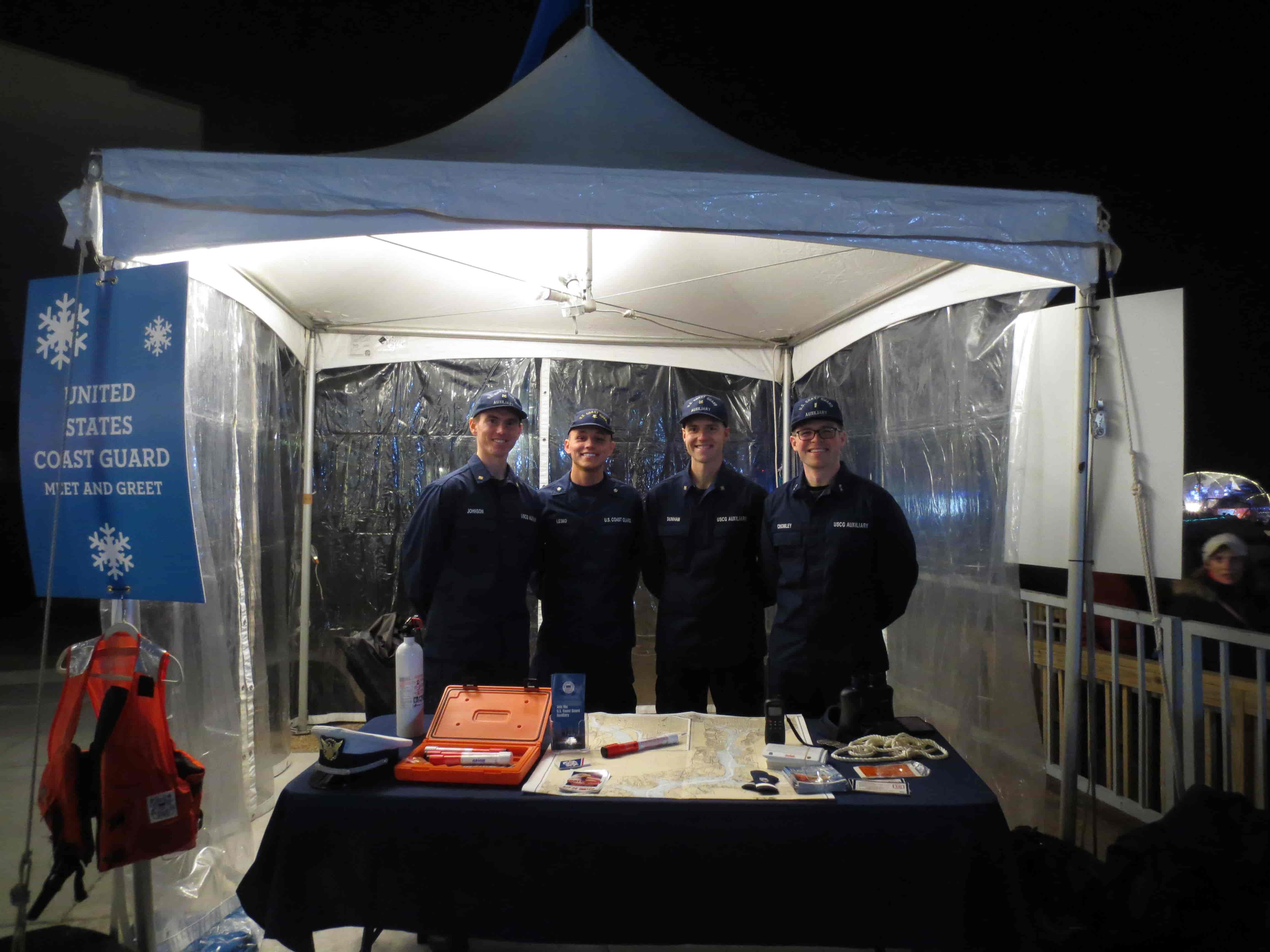 Pictured left to right: Auxiliarist Eric Johnson, YN3 James Lesko, Auxiliarist Dan Dunham, Auxiliarist Chad Crowley.