Flotilla 24-01 Trains the CubScouts on Boating Safety
Flotilla 24-01 Supports the
With Their Annual Rain Gutter Regatta
(Following excerpts are accredited by Jerri Anne Hopkins from The "Capital Gazette")
(Click Here For the Full Story)
Cub Scouts made toy sailboats at home using kits provided by the pack. For the race, two 10-foot-long rain gutters were filled with water and set up on sawhorse stands. The Scouts blew on the sails of their boats to make them race down the gutters, with the fastest boat winning.
.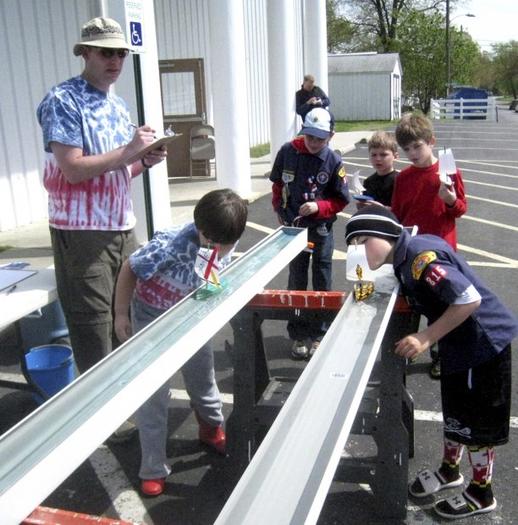 Shawn Gillies came in first place, followed by Charlotte Knight in second place and Luke Bahan in third place.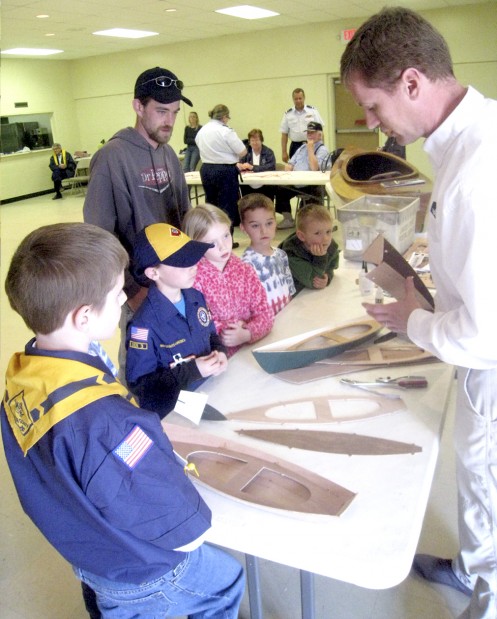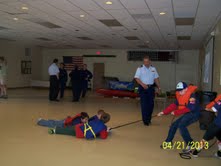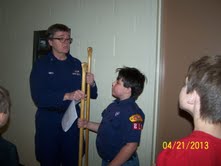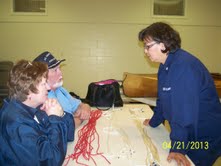 A group of volunteers from the U.S. Coast Guard Auxiliary provided water safety training to the Cub Scouts. The training included knot tying, learning how to use a life jacket and kayak safety training.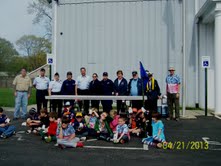 The volunteers played a life jacket game with the Cub Scouts. A toy boat with weights attached to it was placed in a tub of water. The Scouts had to hurry and put their life jackets on before the boat sank.