Join Us
Join Us!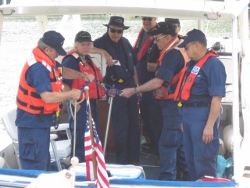 We are a valued part of the USCG because we are a 'force multiplier' for Homeland Security. Our primary emphasis is the improvement of recreational boating safety, but for the past two years we have seen 25 or more drownings, just in the Baltimore area of response. The tasks we are assigned include educating the public, inspecting their boats for safety equipment, and conducting patrols on the water to monitor safe operations of all kinds of watercraft (but we do not enforce the laws). We are also charged with educating the public on how to boat safely. We need teachers to offer evening courses on practically any part of voyaging out on the water—be it for a day or a long cruise.

Also, if you were interested in radio operations, we have an Auxiliary radio net whose purpose is to augment the regular USCG communications system to handle the surge in traffic during an emergency—such as that resulting from a hurricane, flooding, or terrorist attack. For all of these missions and assignments, we provide the training to qualify you for service.

In recent years we have also been invited to assist and support the regular Coast Guard in performing its missions
: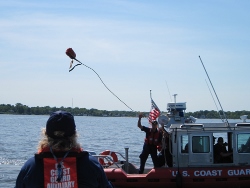 If you like cooking, you could become a chef and serve at formal Coast Guard functions and at the boat stations to feed the crew .
You can be trained to stand radio watches at the stations and give the regulars some time off.
If you are good with computers, you can perform practically any clerking and/or record-keeping.
If you do like to go out on boats, you can be trained as a crew or coxswain for both Auxiliary Operational Facilities and/or Coast Guard patrol boats and buoy-tenders.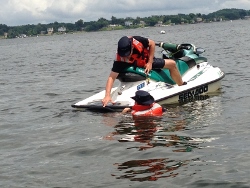 The new AUXPAD program utilizes experienced kayaker to educate other boaters about boating safety and marine environmental protection.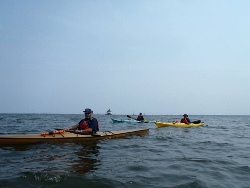 We expect more opportunities to open up in the near future; so even if being out on the water is not your favorite, there are many ways you can help your country by serving the Coast Guard.

We have a really great group of people in this Division; so may I be the first to welcome you into our community. If you ever have any problems with our Auxiliary, please contact me. My job is to make things happen. You may join any flotilla you like; they each have a little different culture and history, so I am confident you can find an enjoyable, rewarding 'home'.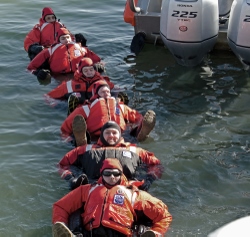 Dave Keyser Division Staff Officer Human Resources dkeyser64654@earthlink.net If you'd like to join on one of Division 23's flotillas located in Annapolis, Herring Bay, Drum Point or Solomon's, click on the 'Flotillas" link on the left. If you're located elsewhere, there's a flotilla finder tab at the top under 'Join Us Now'.
Webmaster cgauxd23web@gmail.com