Welcome to the Flotilla 20-6, District 5SR Web Site
Welcome to the Washington, North Carolina U.S. Coast Guard Auxiliary website.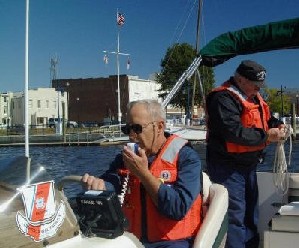 The Coast Guard Auxiliary is dedicated to boating safety. We also directly assist the U.S. Coast Guard in non-law enforcement programs such as search and rescue, and marine environmental protection.
The U.S. Coast Guard Auxiliary actively provides safety patrols on area waterways and regularly meets with the boating public at marinas and in classrooms.
Our Flotilla, chartered on August 5, 2002, is comprised of over 50 volunteer members who are active in various aspects of public boating safety by instructing basic boating safety courses as well as other public affairs such as promotional booths at dealer open houses, Music in the Streets, elementary school visits with Coastie, and functions at marinas.
We conduct free Vessel Safety Checks at various boat launching ramps and at the request of boat owners at their homes or at the marina.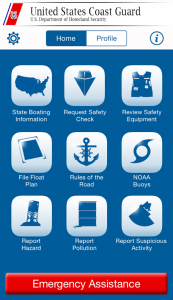 The U.S. Coast Guard Mobie App is now available.
With this app you can:

Find the latest safety regulations
Request a vessel safety check
Check your safety equipment
File a float plan

Navigation Rules

Find the nearest NOAA buoy

Report a hazard

Report pollution

Report suspicious activity

Request emergency assistance
Click here to go to the official U.S. Coast Guard Mobile App page.