Vessel Safety Checks
MAKE SAFETY ON THE WATER A PRIORITY!
Schedule your Free Vessel Safety Check Today.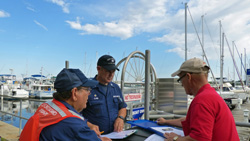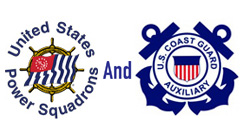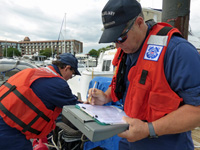 The US Coast Guard Auxiliary and the US Power Squadron (a non profit boating education and social organization) provide courtesy Vessel Safety Checks. Together, we are dedicated to making boating safer and therefore, more enjoyable for everyone on the water.
Your Vessel Safety Check is conducted by our trained, certified, experienced and knowledgeable Vessel Examiners who may, also be your fellow boaters. The Vessel Examiner checks your boat to ensure it complies with all State and Federal boating law requirements. This is not a law enforcement action and citations are not issued.

Our goal is accident prevention. We will provide you educational material, answer your boating related questions, identify potential problems and offer suggestions to help improve your vessel, crew and passenger safety, giving you peace of mind and confidence that your boat is safe.

Call us today! You will find our Vessel Examiners phone numbers listed at the bottom of this page. We'll arrange to inspect your boat at your dock, home or other mutually agreed upon location. To schedule your Vessel Safety Check online, click on this link: I Want a VSC
---
For more detailed answers to questions you may have, download a copy of our Vessel Safety Check List and use our Virtual Vessel Examiner tool to complete a self examination of your boat. Click on this link: Vessel Safety Examination
---
Important Notification: Kidde Recalls Fire Extinguishers with Plastic Handles Due to Failure to Discharge and Nozzle Detachment. One Death Reported. Click on this link for more details: Kidde Fire Extinguisher Recall
---
10 Ways to Become Better Informed, Equipped and Prepared on the Water:
Wear your Life Jacket.
Get a FREE Vessel Safety Check Annually.
Take a Boating Safety Course.
Boat Sober.
Purchase a VHF Radio equipped with Digital Selective Calling (DSC) and an EPIRB. Register both.
Have a Pre-Departure Checklist and File a Float Plan.
Everyone On Board needs to be aware of surroundings at all times and look out for each other.
Prevent Carbon Monoxide (CO) Poisoning. Learn How.

Prevent Dehydration and Hypothermia.
Get Familiar with the FREE United States Coast Guard Mobile App.
---
The US Coast Guard would like to see all vessels in compliance with equipment carriage requirements and safely operated. In the most recent reporting year, 2015, 29% of boating deaths were paddlecraft related. In 2016, the number of paddlecraft related fatalities climbed even higher. Paddle Safely, Be Smart, Be Safe, Have Fun. More resources of information important to boating safely and responsibly, may be found by clicking on this link: Boating Safety Partners.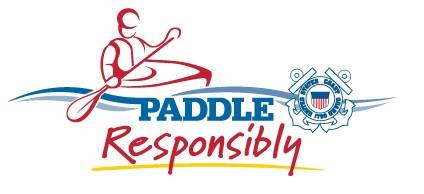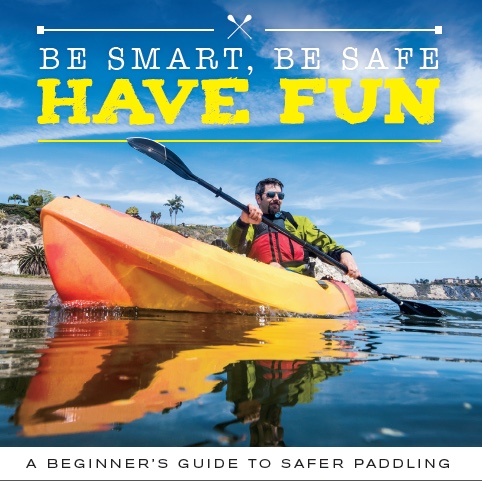 Take advantage of this free service annually!
Once your boat passes the vessel safety check, you will receive a decal to display on your boat. This decal informs the Coast Guard, Harbor Patrol and other law enforcement, that your boat is in full compliance with Federal and State legal minimum requirements for safety. This decal also, shows law enforcement your commitment to safe boating.
For more information about Vessel Safety Checks and/or to schedule a check of your boat, please contact any of our Flotilla 20-04 Vessel Examiners Listed Below:
-- Kip Williams, FSO-VE: 314-604-2299
-- Ted Clark:
-- Hu Donohue: 252-671-0759
-- Bill Flynn: 631-873-7182
-- Ken Grande: 252-269-9077
-- Kathie King: 919-608-2436
-- George Maravelas: 252-638-6238
-- Bud McClard: 603-493-6984
-- Karl Mielenhausen: 252-649-4978
-- Rich Morgan: 919-270-5938
-- Wayne Mulligan: 252-515-4867
-- Bill Neilson: 252-637-0456
-- Mike Ott: 252-288-4856
-- Tom Wiggins: 252-515-2813