Flotilla 16-4 Uniform Information
All Auxiliarists have a responsibility to wear the uniform correctly. The Uniform Procurement Guide (UPG) will help you find
and purchase uniform items and provide you with valuable tips on how to wear the uniform
correctly.
The Operational Dress Uniform ODU is our principal general purpose, every day uniform. It may be worn year-round. Although the untucked ODU is the prescribed version Auxiliarists are authorized to wear the tucked ODU version until no longer serviceable.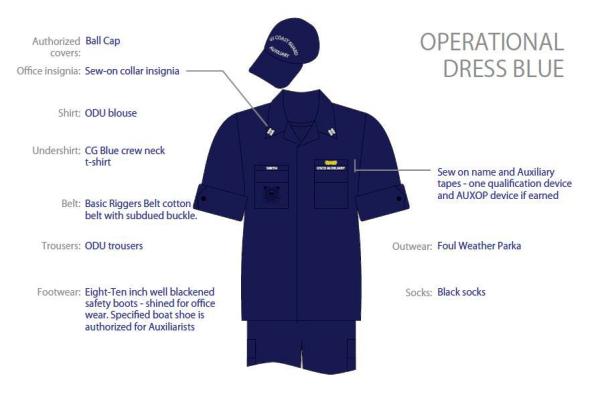 The Tropical Blue Uniform is worn for PE classroom instruction and for initial partner visitations.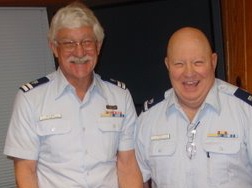 Cover: Combination or Garrison; do not wear baseball cap with this uniform
Shirt: Short sleeve, light blue, never with tie; V-neck undershirt—no visible collar;
Insignia: Enhanced shoulder boards;
Attached: Nametag, ribbons, qualification devices;
Pants: Dark blue dress with black web belt;
Feet: Black socks and leather undecorated oxford shoes.