Welcome to the Flotilla 12-3, District 5SR Web Site
Who We Are!

U.S. Coast Guard Auxiliary Flotilla 12-03 in Crisfield, Maryland, is a uniformed, all-volunteer component of the United States Coast Guard. Made up of civilian volunteers like you from the local community, we serve the needs of the boating public and support the Coast Guard's missions in the areas of maritime patrols, public education, vessel safety checks, marine and recreational boating safety.
Auxiliary members conduct safety patrols on local waterways, assist in Search and Rescue, teach boating safety classes, conduct free vessel safety checks for the public, provide boating safety literature to dealers, help protect the marine environment, as well as many other activities related to recreational boating safety. Photos of our "Suddenly-in-Command" Course for "First Mates" when the skipper becomes incapacitated are below. Fifteen "Crisfielders" participated. Check out our Boating Safety Classes (left menu) to arrange a Boating Safely Class (ABS) for your group.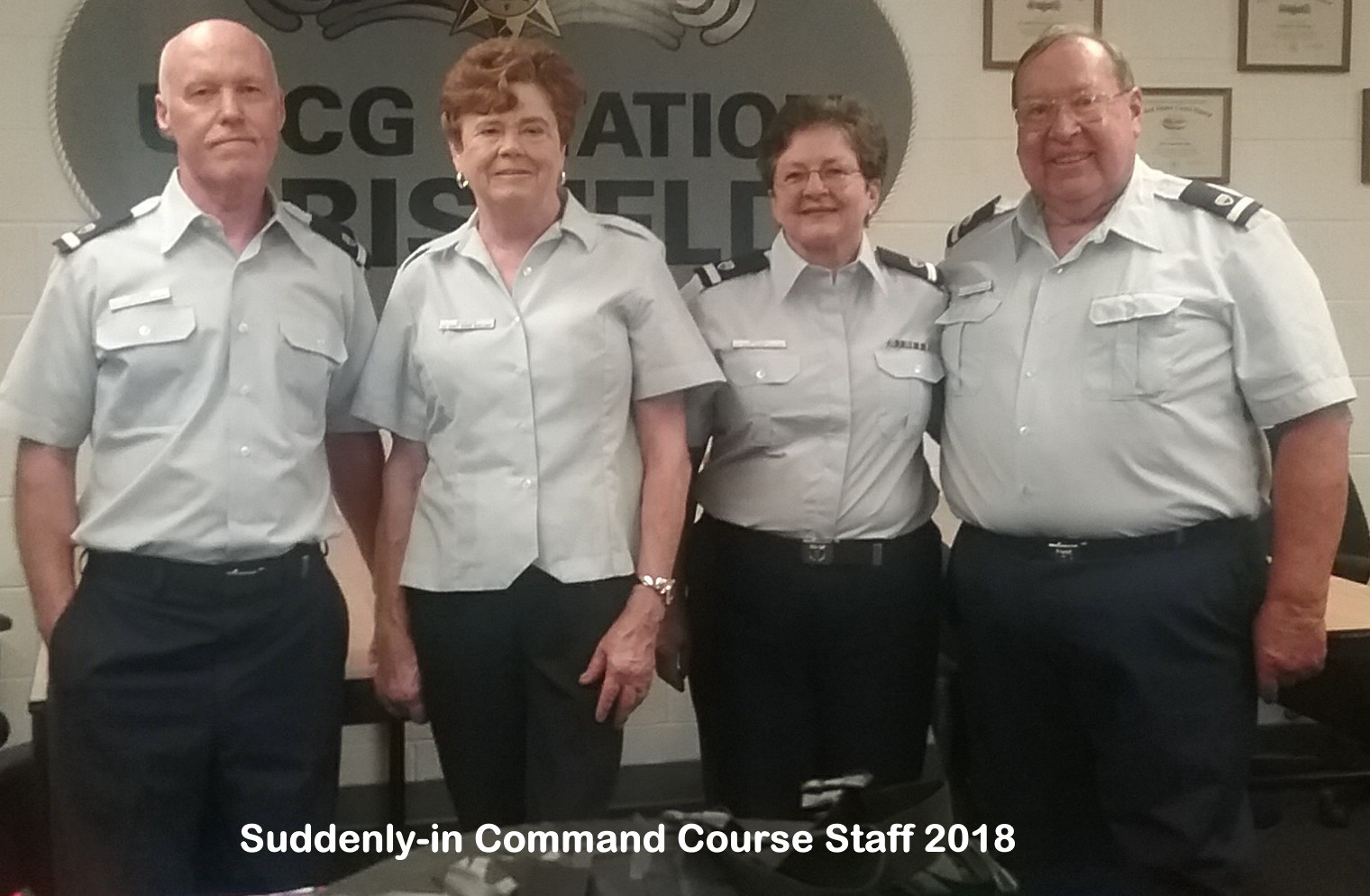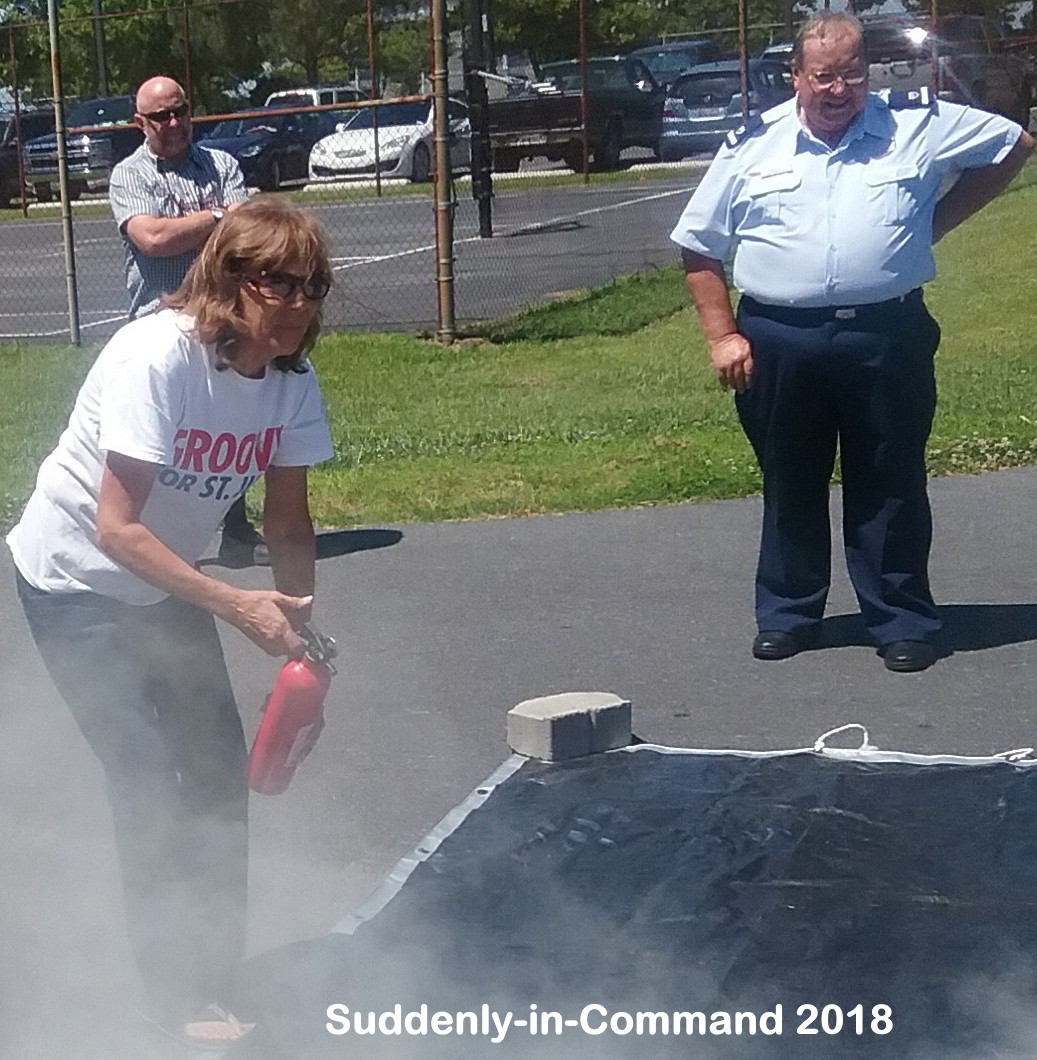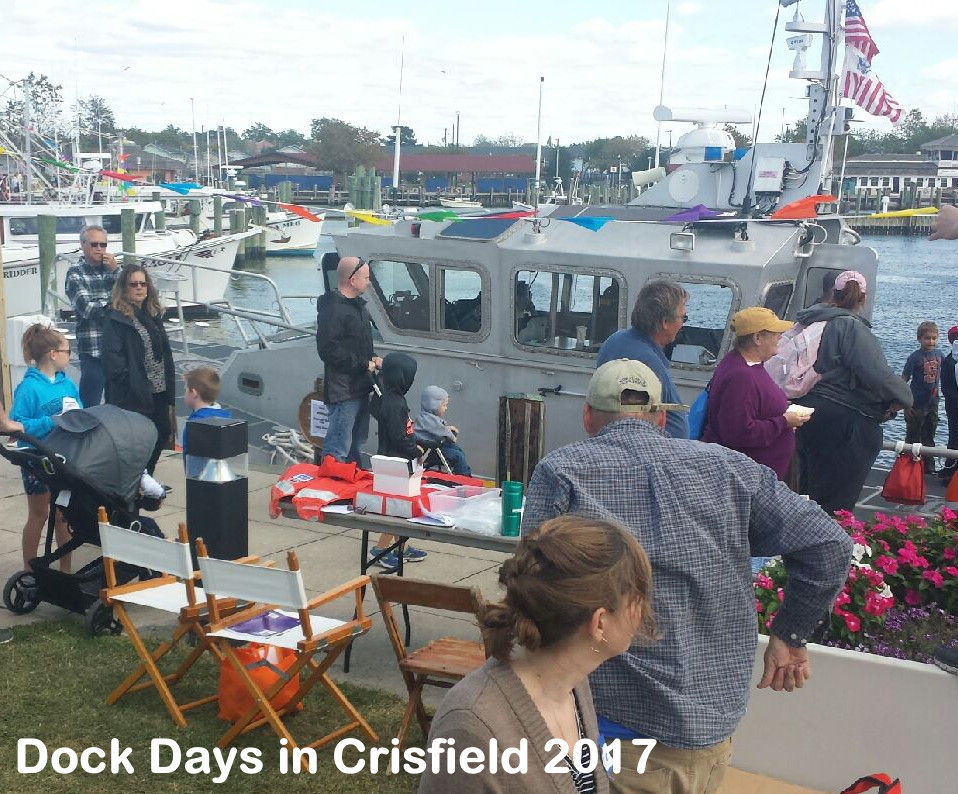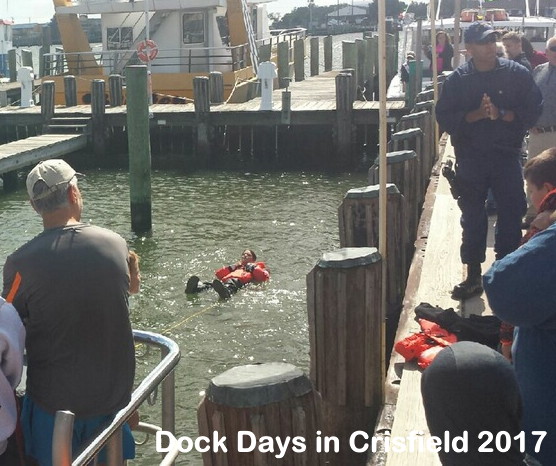 EVEN EXPERIENCED BOATERS NEED A VESSEL SAFETY CHECK!
A Vessel Safety Check (VSC) is performed at your boat − ranging in locations from boat to your driveway. A vessel safety check usually takes 15 to 20 minutes, depending upon the size of your boat and it is performed by certified CG Auxiliary members.
15 minutes could save your life ... and the life of your family
VESSEL SAFETY CHECKS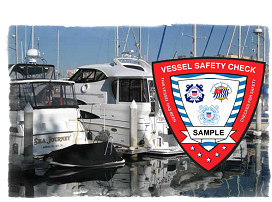 What's In it For Me?
Vessels passing safety checks are awarded a U.S. Coast Guard / Auxiliary Decal that informs:
· Coast Guard / Auxiliary
· Dept of Natural Resources (DNR)
· Sheriff's & Police
· other law-enforcement & safety agencies
that your boat was in full compliance with all Federal and State boating laws during a safety check for that year. Best of all every Vessel Safety Check is 100% Free of charge!
What if I Don't Pass?
If your boat does not pass, no citation is issued. Instead, you are provided a written report in how to correct any discrepancies. Why Receive a Vessel Safety Check?
Safety! The peace of mind that your boat meets federal safety standards and that in an emergency you will have the necessary equipment to save lives and summon help. USCG Auxiliary Vessel Exams are FREE. Call Linda Busick at (443) 234-4348 to arrange for a free vessel safety check in the Crisfield area either at your slip or at home on your trailer.
But the Auxiliary is more than recreational boating safety. We regularly serve alongside our active-duty shipmates serving as communications watchstanders, uninspected passenger vessel inspectors, training resources for air and sea operations, numerous duties related to environmental protection and homeland security, and even as chefs! In fact, there are nearly two dozen "qualifications" open to Auxiliarists. Collectively, Auxiliarists volunteer over 4.5 million hours per year and complete nearly 500,000 missions – a true force multiplier for the Coast Guard!

Membership in the Auxiliary is open to persons 17 years of age and older. We are organized into 16 districts nationwide, comprised of 171 divisions with approximately 980 flotillas. We hope you'll come to one of our meetings or call us. To contact us and find our flotilla meeting times and location, go to About Us in the left menu.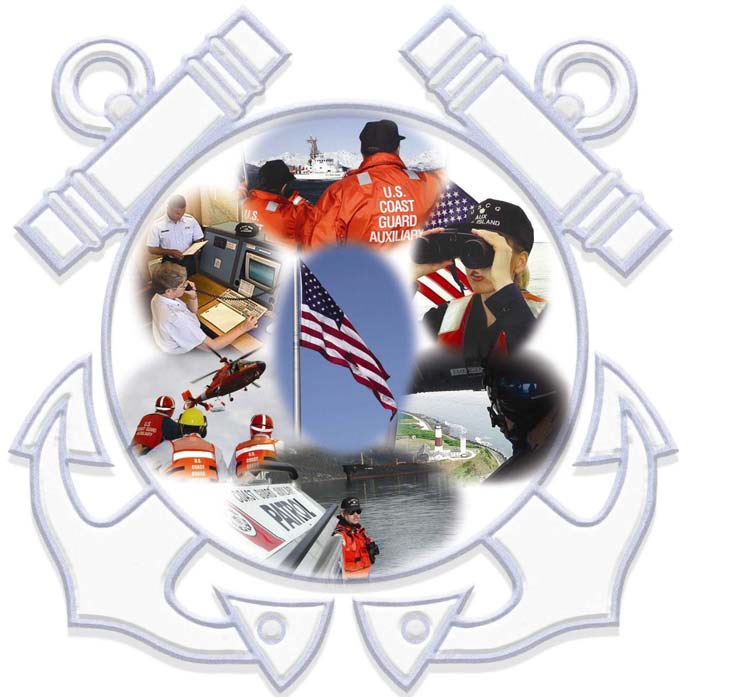 PLEASE LEARN MORE ABOUT US BY EXPLORING OUR SITE. IT'S FOR EVERYONE!