10-06 Boating Safety Class Schedule
PUBLIC BOATING SAFETY COURSES

FLOTILLA 10-06 offers a variety of public education boating courses
including those that satisfy the NC boating education requirement
plus advanced courses to take your boating skills to a new level.
About Boating Safely

3 Sessions Per Course


TBD by demand





Click for more info


About Boating Safely

Single day classes Sat 0800 - 1600




1 Aug


15 Sep


6 Oct


3 Nov





Other places and times may be available.




Click for more info

Boating Skills & Seamanship

Take it to the next level


9 Sessions Per Course
TBD by demand

Call to get your name on the list.


At USCG Sector NC Headquarters-- 721 Medical Center Drive, Wilmington NC

NC Mandatory Education and Age Law
" Learn from the Experts"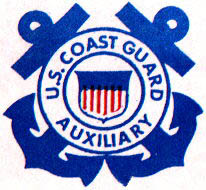 For more information or to sign up for classes
please contact Flotilla 10-06 at:
flotilla10_06@ymail.com