10-06 Boating Safety Class Schedule
PUBLIC BOATING SAFETY COURSES

FLOTILLA 10-06 offers a variety of public education boating courses
including those that satisfy the NC boating education requirement
plus advanced courses to take your boating skills to a new level.
About Boating Safely

3 Sessions Per Course


TBD by demand





Click for more info


About Boating Safely

Single day classes Sat 0800 - 1600

24 Feb 21 Jul


17 Mar 18 Aug


21 Apr 15 Sep


19 May 20 Oct


16 Jun 17 Nov


15 Dec

Other places and times may be available.




Click for more info

Boating Skills & Seamanship

Take it to the next level


9 Sessions Per Course
TBD by demand

Call to get your name on the list.


At Cape Fear Community College Downtown Campus Burnett Building Room 040

NC Mandatory Education and Age Law
" Learn from the Experts"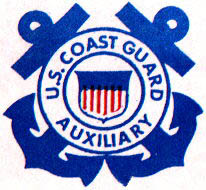 For more information or to sign up for classes
please contact Flotilla 10-06 at:
flotilla10_06@ymail.com