Welcome to the Flotilla 8-4, District 5SR Web Site

Established by Congress in 1939, the 30,000 members of the United States Coast Guard Auxiliary are Semper Paratus. Vessel safety checks, harbor patrols, safe boating courses, search and rescue, marine environmental protection are just a few of the services provided by the Auxiliary. Each year Auxiliarists volunteer more than two million hours benefitting boaters and their families. This video shows you more of what the Auxiliary is and does for the public.
Flotilla 84 assists boaters on Lake Anna, Smith Mountain Lake, areas of the southern Chesapeake Bay, and Washington, D.C. We provide direct operational assistance to U.S. Coast Guard Stations Washington D.C. and Milford Haven (Matthews, VA). We conduct safety patrols, perform free vessel safety checks, and teach boating safety classes.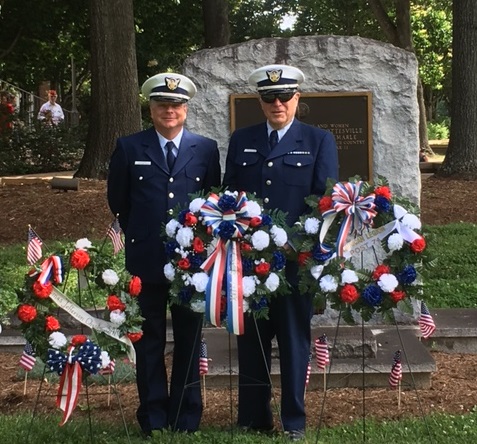 Memorial Day 2016
The Flotilla meets the second Monday of every month at the National Radio Astronomy Observatory on the grounds of the University of Virginia from 1930 to 2130 hours. For more information on joining us, please contact the Human Resources Officer, Norm Riggins @ nriggins@embarqmail.com . We welcome anyone who is interested in learning more about the U.S. Coast Guard Auxiliary.