Unit William & Mary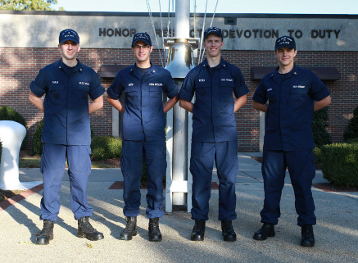 Members of Unit William & Mary in ODU's for Advanced Skills Weekend at Training Center Yorktown, October 2012.

Unit William & Mary is a part of the Auxiliary University Programs and is a detachment off of Flotilla 6-7. It's members are students at the college and represent the Coast Guard Auxiliary on campus with pride.

If you have questions about the Unit or are curious about joining, send an email to wmcg@flotilla67.us

Further information can also be found on their AUP page.