About Flotilla 59
MEETING INFORMATION
---
Meeting Location:
AMERICAN LEGION POST




818 South Church St.




Smithfield, VA 23430

Meeting Time:
3rd Monday of each month, at 7:00pm
---
COMMANDING OFFICERS
---
Flotilla Commander (FC)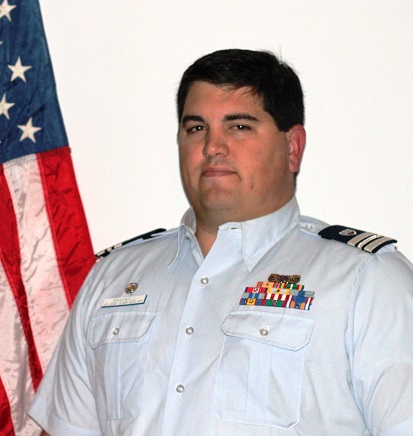 R. Anderson Braswell

Originally from Eastern North Carolina, Anderson Braswell's roots in Smithfield date back to the mid 17th century and St. Luke's Church. Braswell moved to Virginia in 2001 to attend James Madison University, where he was a member of the 2004 National Championship football team. . Holding a Masters of Science in Program Management from the Naval Postgraduate School, Braswell relocated to Smithfield in 2011 working for the Department of Defense. Previously, he worked as a Supervisory Auditor for Ernst & Young, LLP in McLean, VA. Joining the Coast Guard Auxiliary in Easton, MD in 2010, he is a qualified coxswain, personal watercraft operator, public affairs specialist, instructor, vessel examiner, program visitor, navigational aids inspector, marine environmental education specialist, and fingerprint technician. He currently works as the Unit Coordinator for USCG Station Portsmouth. Braswell previously served as the District 5 Southern Region staff officer for communications, responsible for Maryland, Virginia and North Carolina. In 2014, Braswell was named both Flotilla and Division 5 Auxiliarist of the Year, and was honored as a finalist for National Auxiliarist of the Year by RDML Paul F. Thomas. Mr. Braswell has received numerous Meritorious Team Commendation awards and Service Performance Awards, as well as the Auxiliary Commandant's Letter of Commendation for leading a crew to a 1st place finish at the Mid-Atlantic Search and Rescue competition in 2014 and runners up in 2016. In his spare time, he enjoys restoring derelict boats and spending time with his wife and three daughters.
---
Vice Flotilla Commander (VFC)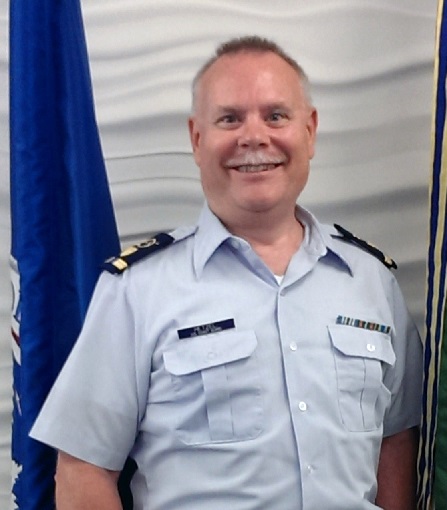 Fred Hetzel
Fred Hetzel recently retired from 40 years of service in the U.S. Coast Guard. Enlisting in 1973, Hetzel served as a radioman and communications specialist, retiring as a Chief Warrant Officer. Of note, while serving on the USCGC Evergreen in New London, CT he assisted Dr. Robert Ballard in developing equipment and camera techniques he would later use to discover the final resting place of RMS Titanic. Under Hetzel's leadership and training, CGC Evergreen was awarded its first ever operational "E" for battle communications during refresher training at Naval Station Little Creek, VA. Joining the reserves, he relocated to Pittsburgh, PA where he completed his bachelors degree in computer science from the University of Pittsburgh. Hetzel was recalled to active duty at LANTAREA in 2003 for Operation Enduring Freedom where he was instrumental in setting up the LANT/D5 Maritime Domain Awareness watch position in the command center. He is a qualified Crewman and Aids to Navigation Verifier. His decorations include the Joint Service Commendation Medal, the Coast Guard Achievement Medal, the Selective Service System Meritorious Service Award, several unit and team commendation awards, and the Coast Guard and Coast Guard Reserve Good Conduct Medals. He was also a member of Flotilla 59's 2015 and 2016 Mid-Atlantic Search-and-Rescue Competition crews, finishing 1st place overall both years. Fred and Jeanne, his wife of 41 years, raised 2 sons and 2 daughters and are currently enjoying 2 grandchildren. They moved to Carrollton, VA in 2014 following Fred's retirement from both the Coast Guard and IBM. He enjoys riding on other people's boats.
---
Immediate Past-Flotilla Commander (IPFC)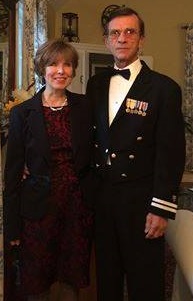 Peter B. Faleski

The late Peter Faleski, a native of Pennsylvania, retired and moved to Smithfield in 2011. Previously, he owned a floor covering business in Bethlehem, PA. A member of the Coast Guard Auxiliary since 2012, Mr. Faleski was a qualified crewman, and served as the Division 5 Staff Officer- Program Visitation, as well as the Flotilla Staff Officer - Finance. He was named both Flotilla Auxiliarist of the Year and Division 5 Auxiliarist of the Year during 2013. Mr. Faleski was also awarded the Meritorious Team Commendation by CDR Steven Fachko, USCG, for his performance on the Division 5 Search-and Rescue Team, and received multiple Service Performance Awards. A member of the Smithfield Kiwanis Club, he was elected to the Board of Directors for 2014-2015.