Boating Safety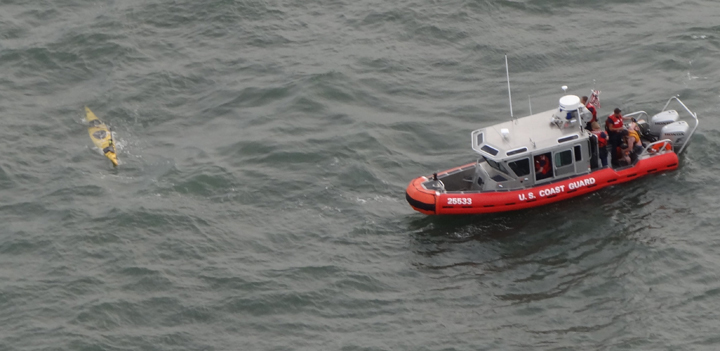 Water is a constantly changing and unforgiving environment and is a natural equalizer for boaters regardless of experience or swimming ability. Having a basic knowledge of boating safety is not only required by law but also could mean the difference between life and death in a emergency situation. The U.S. Coast Guard and Coast Guard Auxiliary have many resources for the public for education and prevention. Please view the information and resources below the learn more.
Required Equipment
Federal and State law require certain safety equipment on board recreational boats. Some required equipment is based upon size of vessel and other factors. To see what equipment is required on your boat visit the links below. For information on getting a Vessel Safety Check visit the VSC page.
Contacting the U.S. Coast Guard
How to contact the U.S. Coast Guard in the event of a emergency.
VHF Marine Radio: Channel 16
By phone: Dial 911 for emergency services or call nearest Coast Guard station directly

Complete a Float Plan
A float plan is your written plan or itinerary that is left with a family member or friend that can contact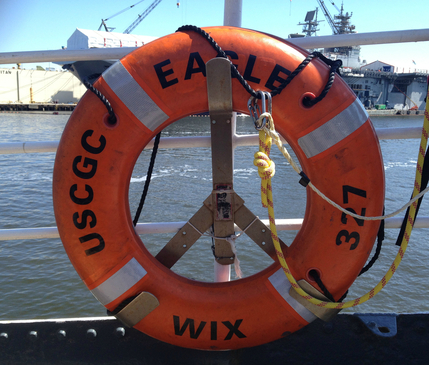 the U.S. Coast Guard in the event you do not return as scheduled. The information provided by a float plan assists the U.S. Coast Guard and other rescue personnel locate you if you are presumed missing. A float plan can be filled out using the form below or simply written out on paper. It should be left with a family member or friend that can contact the U.S. Coast Guard if you do not return. DO NOT file a float plan with the U.S. Coast Guard. If you change your plans notify the person with you float plan and inform them of the change. A float plan should contain the following information:
Where you are going and when you are launching from.

When you plan to return.

Who is going with you and any important medical information.

Description of your boat and vehicle.

Emergency equipment you have onboard.

Contact information for you and others

onboard.
Get a Vessel Safety Check
A Vessel Safety Check (VSC) is a courtesy inspection of your vessel and its emergency equipment by a qualified Coast Guard Auxiliary Vessel Examiner. Please visit the Vessel Safety Check page for more information.
Take a Course
Completion of a boating safety course is required by state law to operate a PWC or a motorboat of 10 hp or higher. Flotilla 5-1 teaches both the DGIF and Auxiliary course. For course dates please visit our Boating Courses page or for additional course information please visit the links below.
Department of Game and Inland Fisheries boating safety course
U.S. Coast Guard Auxiliary boating safety course
Virgnia boating education requirement information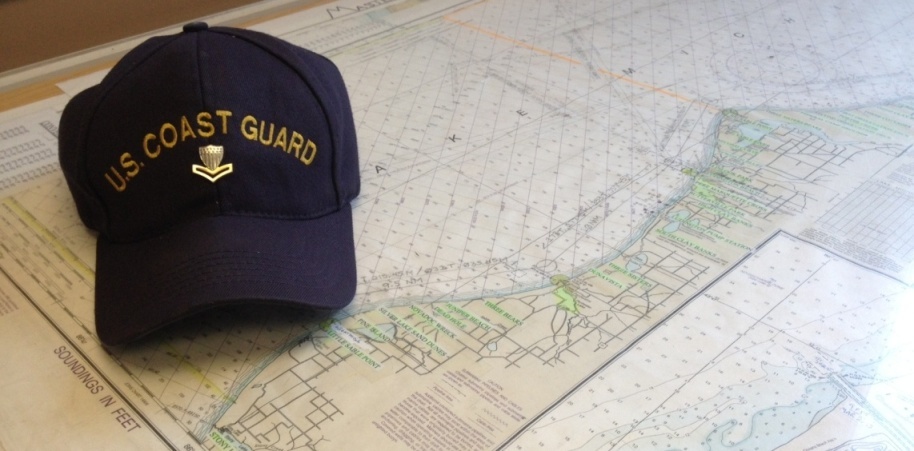 Get more information
U.S. Coast Guard Office of Boating Safety
USCG SafeAfloat
USCG Navigation Rules
Virginia DGIF Boating
National Safe Boating Council
Operation Dry Water
NOAA Marine Weather