Upcoming Courses
2015 Public Education Success Story
In the course of the year 2015 our instructors taught 7 public session and one private session of the Coast Guard Auxiliary "About Boating Safely" course plus 2 classes for primary school students for a total of 285 students.
By July 1, 2016, anyone/EVERYONE will need to show proof of successful completion of this or a qualifying boating safety course to operate a power driven boat -- including a jet ski. No one under the age of 14 may operate a jet ski under any circumstances. SHOW the card!!
Stay tuned to this site for the schedule of classes throughout 2016.
Public Boating Classes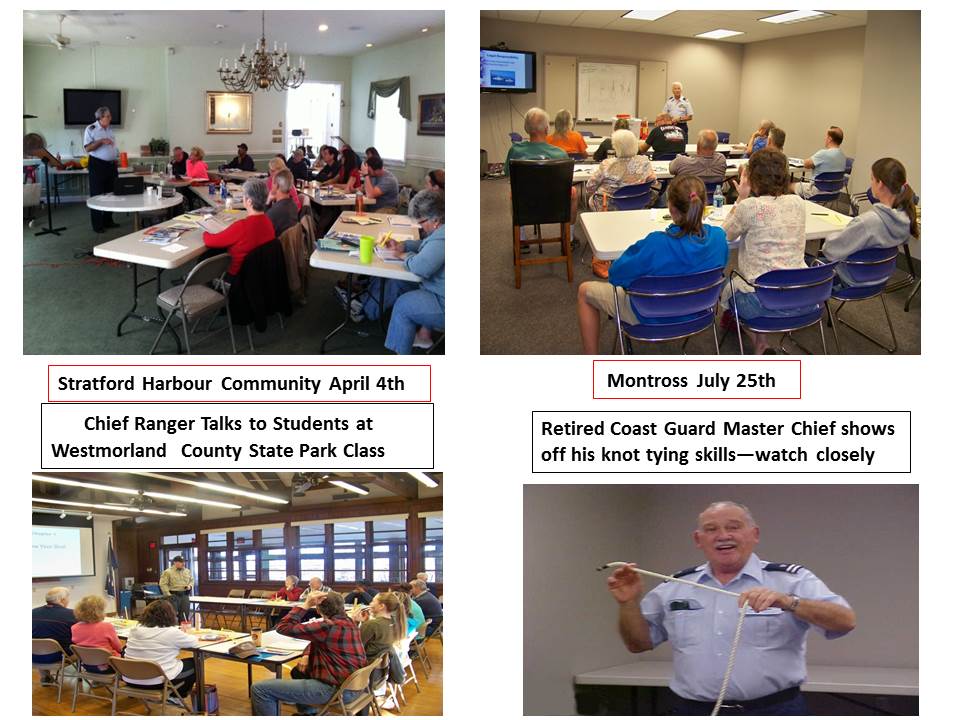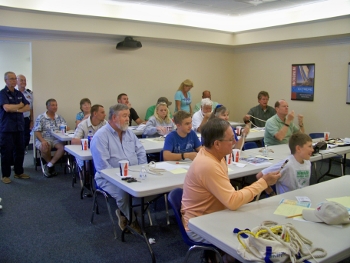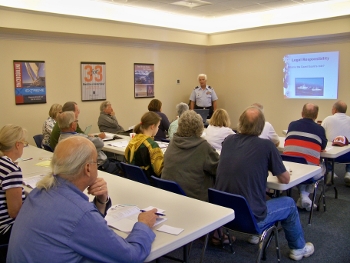 Callao August 22nd September 19th