JOIN NOW!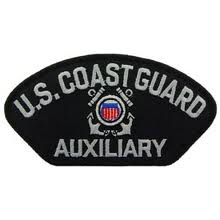 JOIN THE BEST UNIFORMED CIVILIAN VOLUNTEER FORCE IN THE UNITED STATES! JOIN THE U.S. COAST GUARD AUXILIARY!
We are always looking for individuals interested in serving their community and country through excellent volunteer service that is second to NONE! You will find many opportunities for fun and fellowship with our flotilla. There is something for everyone! Please send an email to our Flotilla Commander, Vice Flotilla Commander, or Human Resources Officer concerning membership opportunities:
Flotilla Commander (FC)
NICOLAS GALLO
570-760-4557
Vice Flotilla Commander (VFC)
JAMES C. SHERIDAN
570-332-0146
Human Resources (FSO-HR)
Raymond H. Hillman
They will be happy to answer any questions you may have regarding joining our flotilla or about the USCG Auxiliary in general.
You are also welcome to come by and "check us out" at any meeting throughout the year. Please click the "Unit Announcement" link on the left of the page for the next scheduled meeting and/or event. We usually meet on the 1st Tuesday of the month at Kings College's McGowan Building, River St., Wilkes Barre, 1st floor conference room (next to the auditorium) at 7 PM.