Flotilla Commander and Vice Flotilla Commander
Welcome to our newly elected officers for 2017!
Wendell Clendening (FC) Dave Wesler (VFC)


Past and Present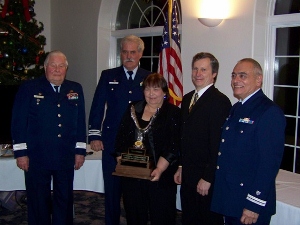 Former Flotilla 42 Commanders ... COMO Eugene A. Bentley,Jr.; Raymond T. Sims (Vice Commander Division 4), Kathleen Eltz and Fran Murray were on hand to witness the swearing in of Samual V. Brattini ... Flotilla Commander for 2013.