Flotilla 25-4 What's New!
Division 25 Change of Watch (COW) 24MAR2018
Members of Flotilla 25-04 pose for a photo opp in the Officer's Club at the Coast Guard Academy during Division 25's Change of Watch.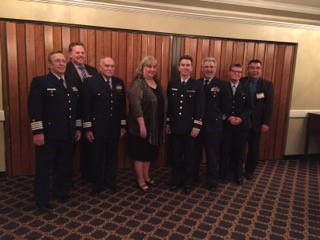 FC Fleming Presenting MS Award to Marlies Urban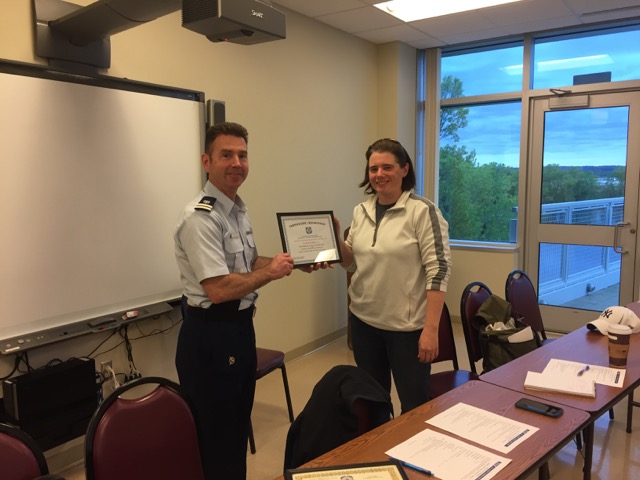 FC Commander Thiede Presenting VFC Fleming Aids Verifier Certification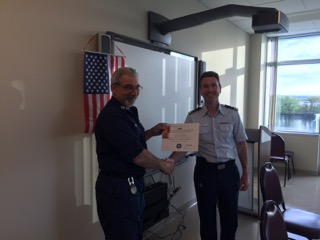 Frank Connelly addressing the audience of Shoreline Sailing Club's Open House on May 5, 2016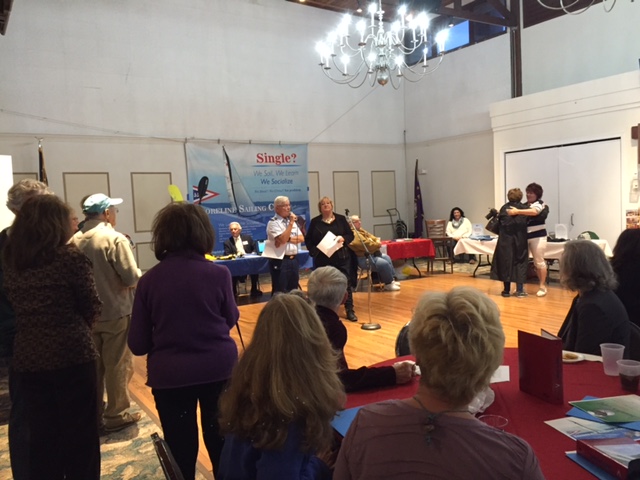 AUX Member Dave Obedzinski Addressing the New Britain/Berlin Rotary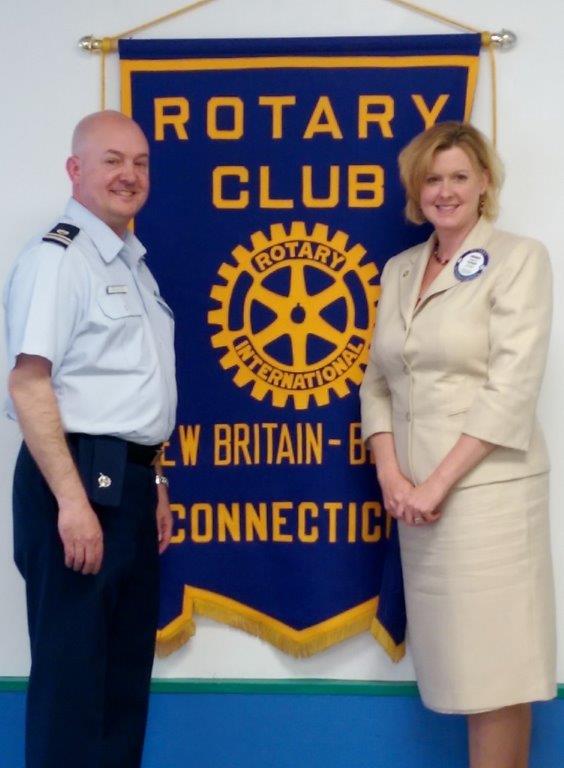 Adm. Paul F. Zukunft assumes command of U.S. Coast Guard
Sun, 17 Feb 13
CURRENT EVENTS:
Day 4 of the Bounty Hearings and USCG Rescue; Topics include experience and caulking...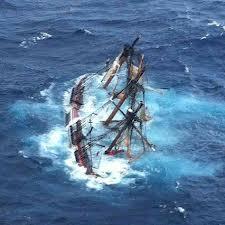 "Hull repair – for obvious reasons – has been of primary interest to the investigators since the hearings began. Besides the plank replacements done by the Boothbay Shipyard in the late 2012 yard period, investigators were paying a lot of attention to the caulking – the method used to seal between planks. Caulking is not a simple (or easy) process on wood boats. It involves literally beating strands of cotton and then oakum (an oiled hemp material) into the seams between planks using large irons and wooden hammers of varying size. In the days before synthetic materials, the final step was to cover the seams (and the entire hull below the waterline) with hot tar"
For more information go here; http://gcaptain.com/illusion-experience-bounty-hearings/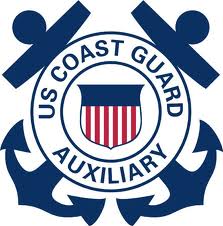 Mon, 11 Feb 13
SAFETY:
Valentine's Day Gift Ideas from the U.S. Coast Guard Auxiliary

Credit to Flotilla 30-1, Kansas City, Missouri


With "love in the air" and spring and the boating season just around the corner, the U.S. Coast Guard Auxiliary offers some Valentine's Day gift ideas for boaters to help them stay safe all year long.

One of the best gifts for boaters is to enroll them in a one day boating safety course taught by the US Coast guard Auxiliary at East Hartford's, Goodwin College. It has been stastically shown that boaters who have taken a boating safety class are far less likely to be involved in a boating mishap or fatality.

If you own a boat, the start of boating season is just a couple of months away, so now is a good time to schedule a free Vessel Safety Check (VSC). A VSC is a valuable gift for boaters that doesn't cost anything but time.

Other great gift ideas to help keep boaters safe include:
Light-weight and comfortable life jackets.Hand-held VHF marine radio with extra batteries. Hand-held or mounted GPS unit. Up-to-date navigational charts.Emergency Position Indicating Radio Beacons (EPIRB).Emergency signaling kits -- flares, signal mirror, whistle, etc. Kill switch leash -- kills the engine if the boater falls overboard. A carbon monoxide detector.

The Coast Guard and Coast Guard Auxiliary recommend these gifts to save lives and reduce mishaps on America's waterways.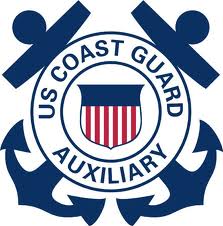 Sat, 09 Feb 13
MORALE:
LEADERSHIP CONCEPTS - Positive Leadership Traits & Principals.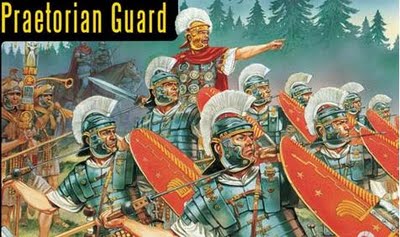 Hat tip to Castrapraetoria1.blogspot.com. Note: We redacted it just a bit… PS: Castra Praetoria were the ancient barracks (castra) of the Praetorian Guard of Imperial Rome (under Tiberius).

Core Values

Honor: Hold to the highest standards, ethically and morally. Respect for others is essential. Expect to act responsibly in a manner befitting the title you have or will earn.

Courage: Courage is not the absence of fear. It is the ability to face fear and overcome it. It is the mental moral and physical strength that must be ingrained. It steadies us in times of stress, carries us through every challenge and aids us in facing new and unknown confrontations.

Commitment: Commitment is the spirit of determination and dedication found in us all. It is what compels us to serve our country and our service. Every aspect of life in service shows commitment, from the high standard of excellence to vigilance in training.

Leadership Traits

Justice - Giving reward and punishment according to merits of the case in question. The ability to administer a system of rewards and punishments impartially and consistently.

Judgment - The ability to weigh facts and possible solutions on which to base sound decisions.

Dependability - The certainty of proper performance of duty.

Integrity - Uprightness of character and soundness of moral principles; includes the qualities of truthfulness and honesty.

Decisiveness - Ability to make decisions promptly and to announce them in clear, forceful manner.

Tact - The ability to deal with others without creating offense.

Initiative - Taking action in the absence of orders.

Endurance - The mental and physical stamina measured by the ability to withstand pain, fatigue, stress and hardship.

Bearing - Creating a favorable impression in carriage, appearance and personal conduct at all times.

Unselfishness - Avoidance of providing for one's own comfort and personal advancement at the expense of others.

Knowledge - Understanding of a science or an art. The range of one's information, including professional knowledge and an understanding of your people.

Loyalty - The quality of faithfulness to country, your service, the unit, to one's seniors, subordinates and peers.

Enthusiasm - The display of sincere interest and exuberance in the performance of duty.

Leadership Principles

• Know yourself and seek self-improvement daily.
• Be technically and tactically proficient.
• Develop a sense of responsibility among your subordinates.
• Make sound and timely decisions.
• Set the example.
• Know your charges and look out for their welfare.
• Keep your charges informed.
• Seek responsibility and take responsibility for your actions.
• Ensure assigned tasks are understood, supervised, and accomplished.
• Train your charges as a team.
• Employ your command in accordance with its capabilities.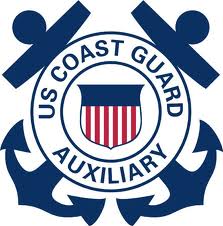 Wed, 30 Jan 13
SAFETY: Cold Water's 1-10-1 Rule
For more information go here Coast Guard Auxiliary Live