Our Flotilla in Action
General Clinton canoe regatta 2016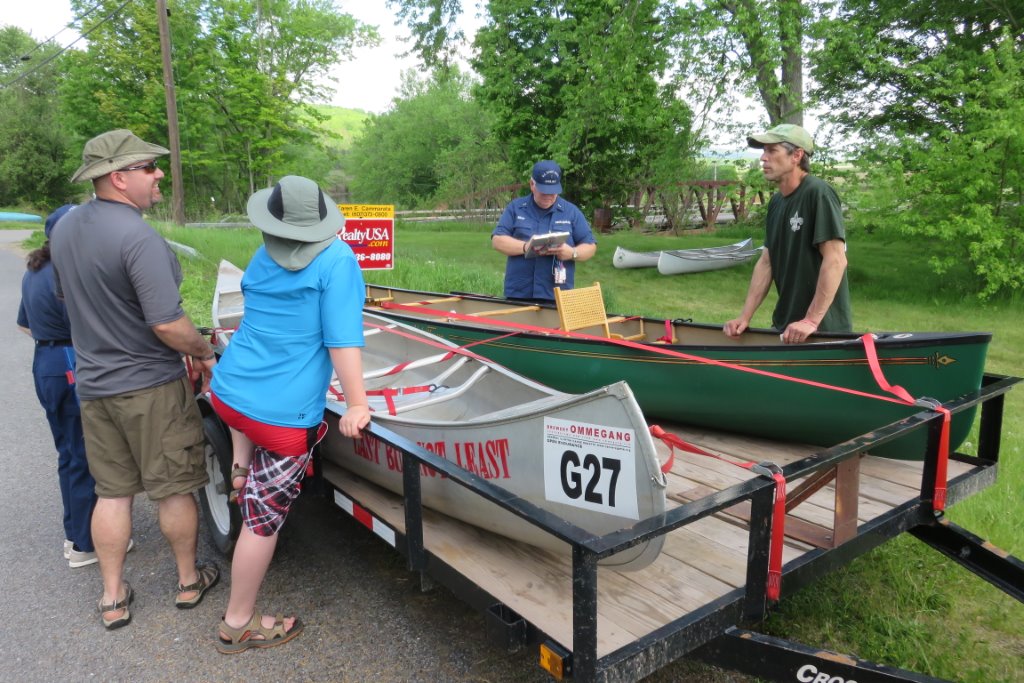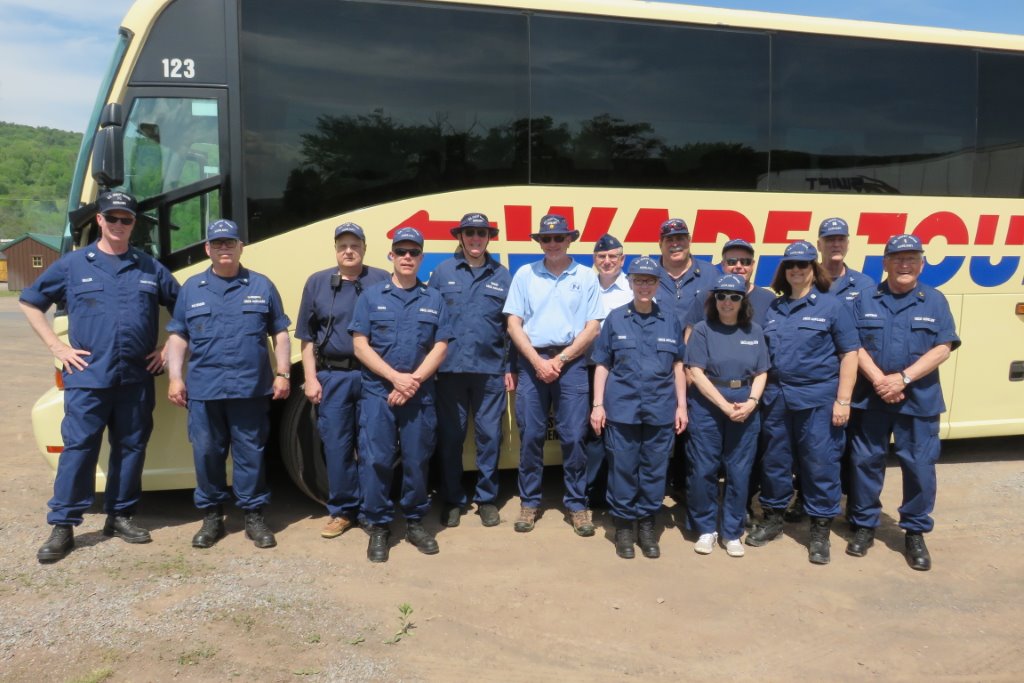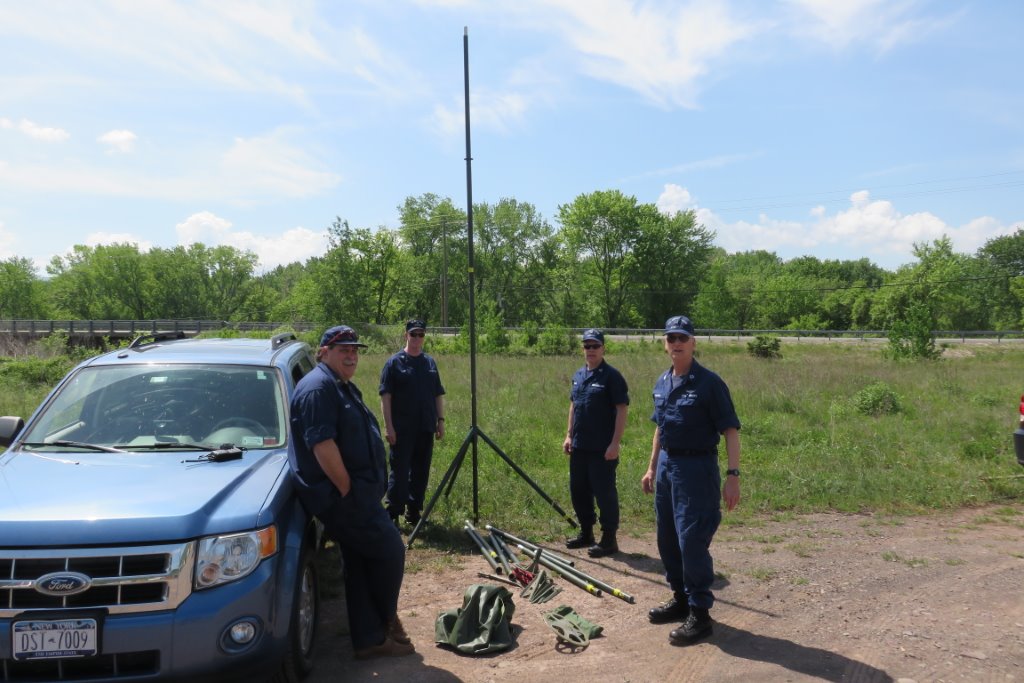 Scotia NY Memorial Day parade 2016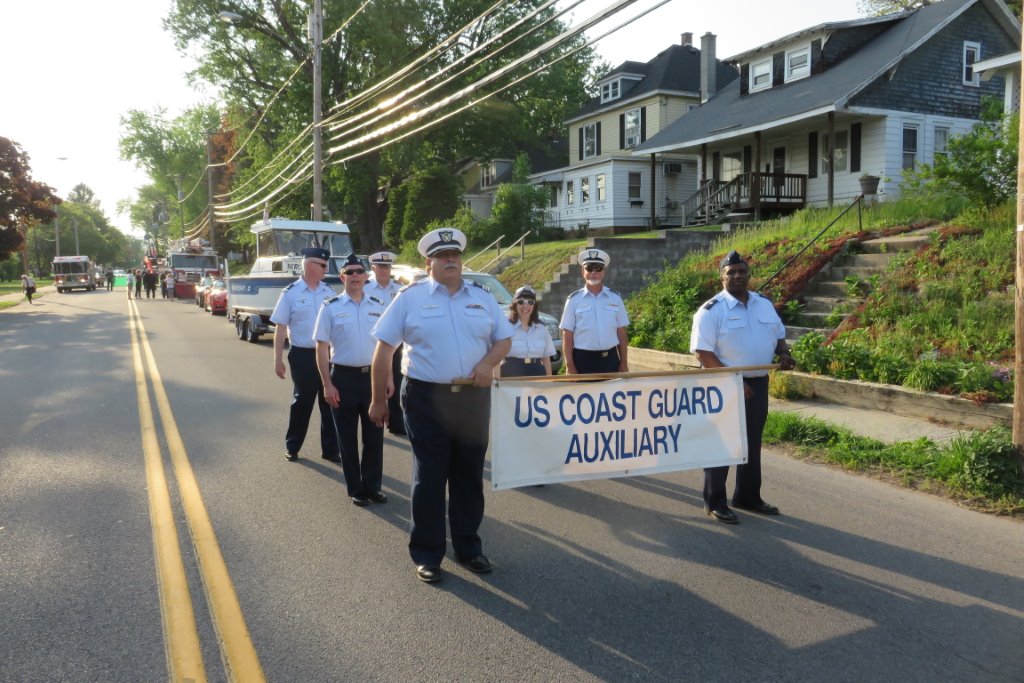 Kayaking4Meso
Pat and Doug Arnott and John Ravas did VEs and manned a booth for this event.
Past Flotilla Commander Dan Miller participated in this event and was preparing to get underway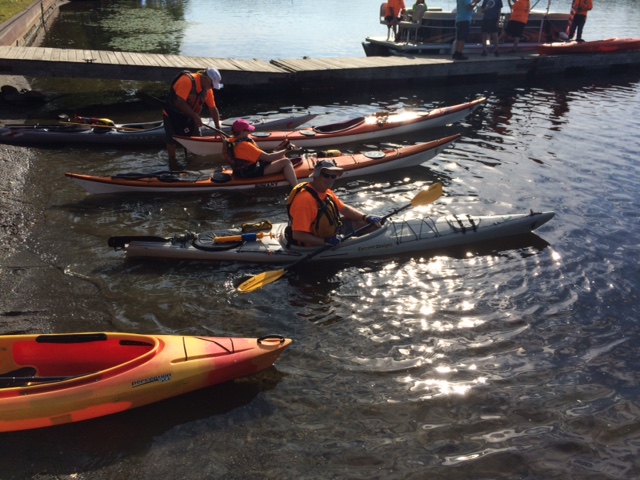 Over 130 paddlers participated in this event. Many were inspected courtesy of Pat, Doug and John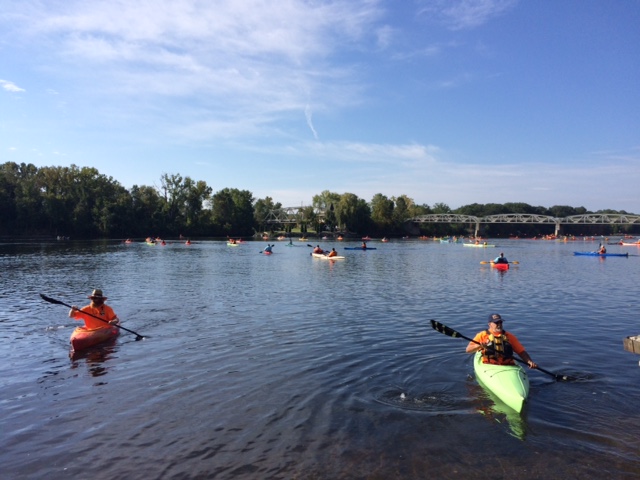 Fultonham Canoe/Kayak Race
Pat Arnott doing a VE for some paddlers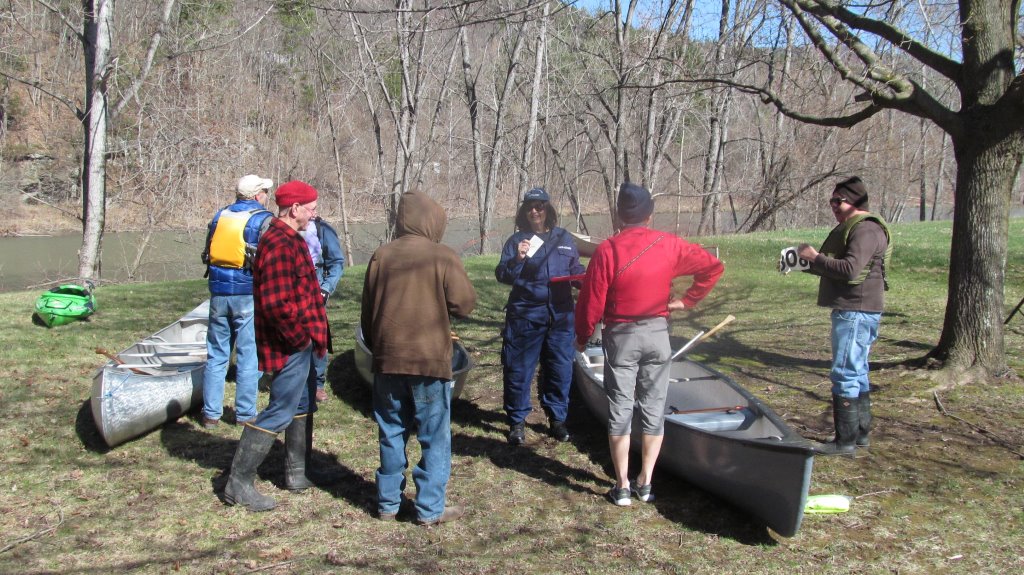 Our Vessel Examiners - Jack Hochmuth, Doug Arnott, John Hinds, Hal Howarth & Pat Arnott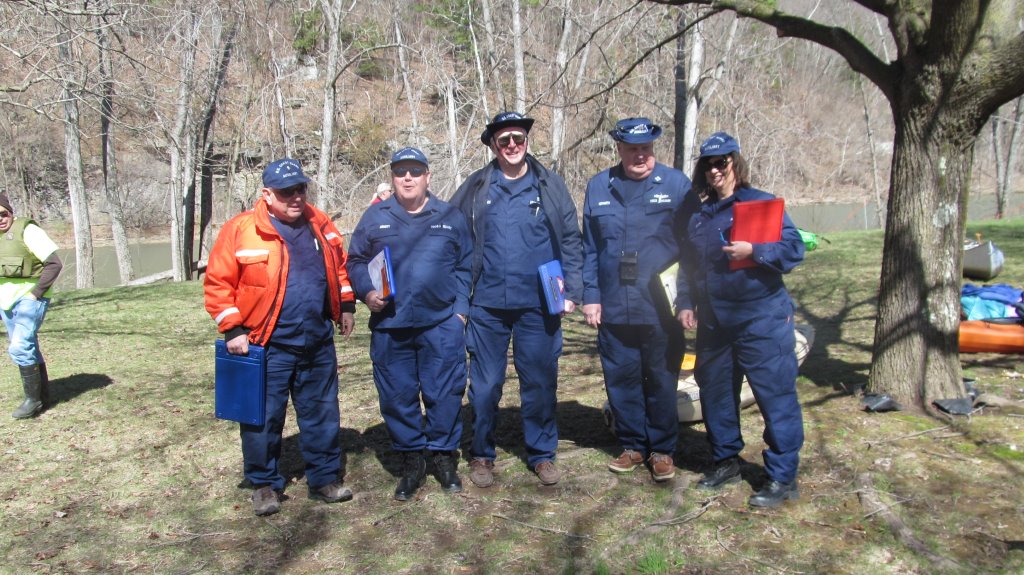 Pictures courtesy of John Hinds
TCO Training
Paul Berger, Kevin Dorsey, Hal Howarth, Pam Crane and Michele Wyse. Picture Courtesy of Dan Miller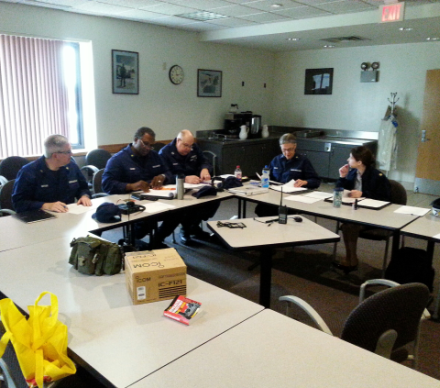 Aux Air Mission
Our pilots were busy from the air - Jim Wilson (front), Pat Arnott (back)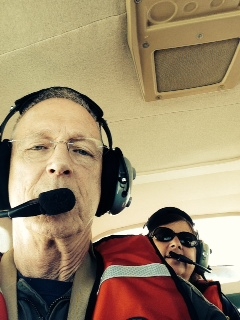 Station Burlington, from the air: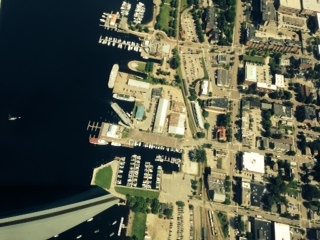 Burnt Hills-Ballston Lake Parade
Despite the rain, the Coast Guard Auxiliary was well represented at the Burnt Hills-Ballston Lake Parade.
Our Color Guard lead the way - Terry Tremblay, Pam Crane, Mary Lou Wood, Rich Gabriels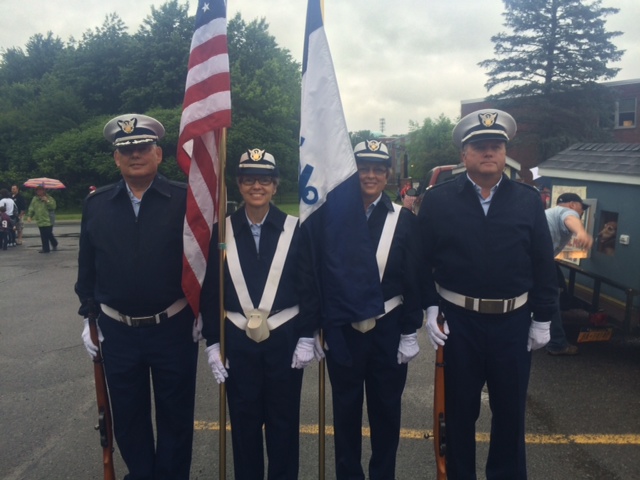 Braving the rains of the day were - Mike West, Hal Howarth, Charlie Poltenson, Gail & Tom Venezio, John Hinds and Kevin Dorsey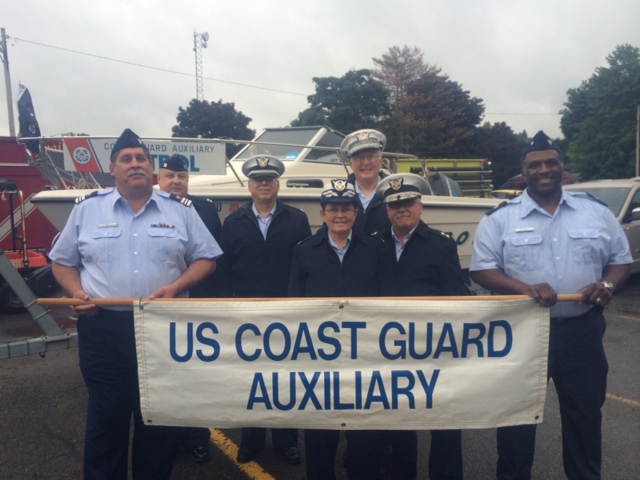 Educating the public
Part of our mission is to educate the public on safe boating.
Mike West, Lynnda and Jack Hochmuth teaching the NYS Boating Safety Course. Picture courtesy of Diana Kolsbun.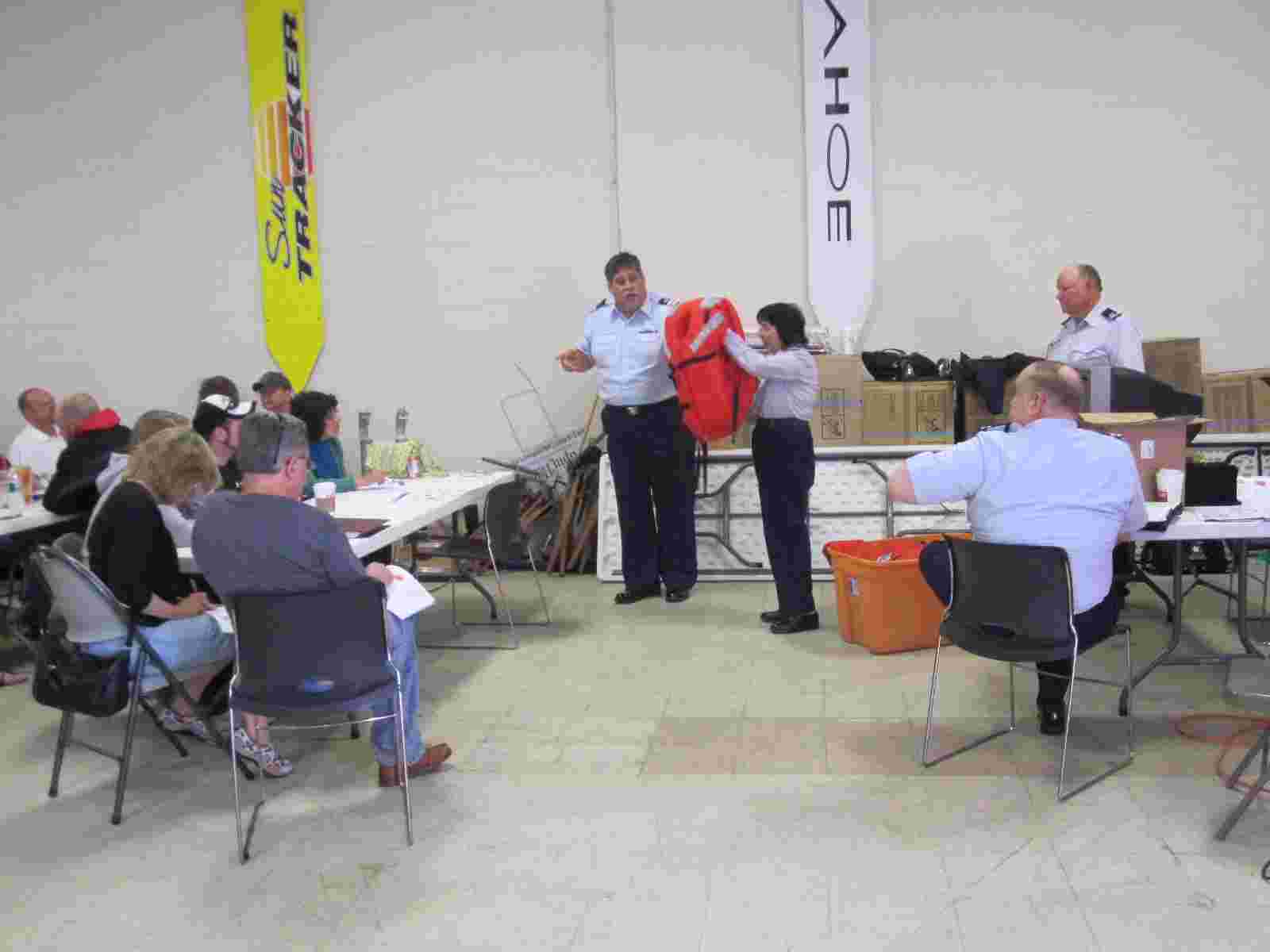 John Ravas is teaching about paddling in Paddlesports America. Picture courtesy of Charlie Poltenson.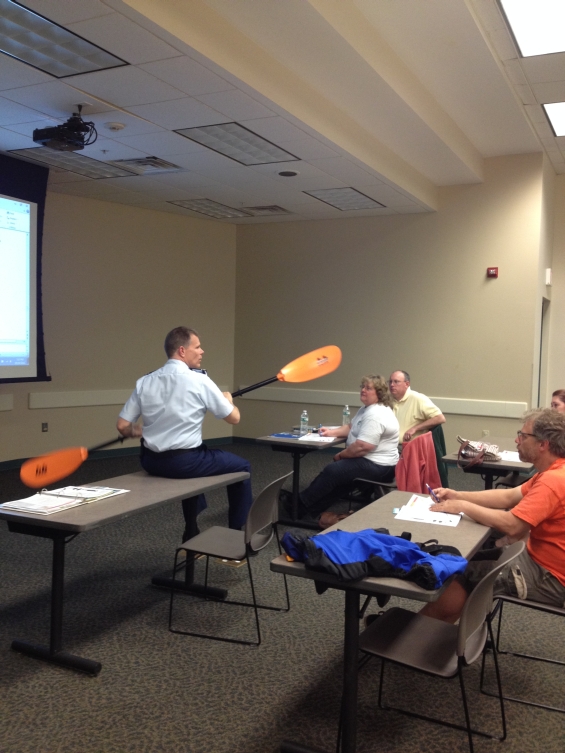 Scotia Memorial Day Parade 2014
We had a great turnout for the Scotia Memorial Day Parade. John Hinds' boat in the background.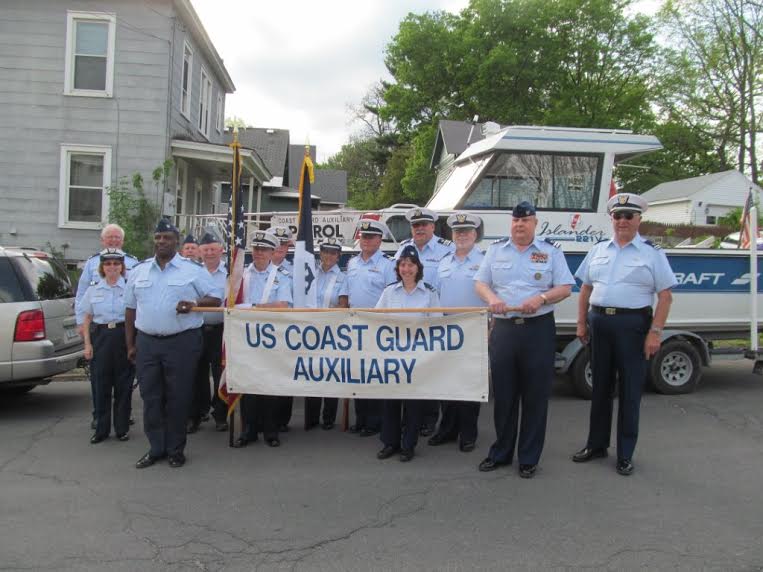 Eyes Right for the people in the grandstand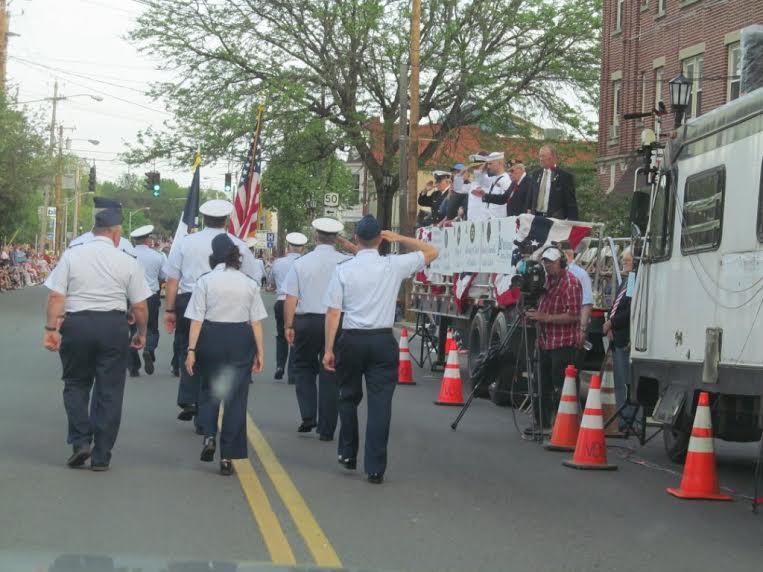 UAlbany Wellness Fair 2014
Dan Miller (taking the picture), Pam Crane, Hal Howarth, and Pat Arnott represented the flotilla at this year's Wellness Fair at the University at Albany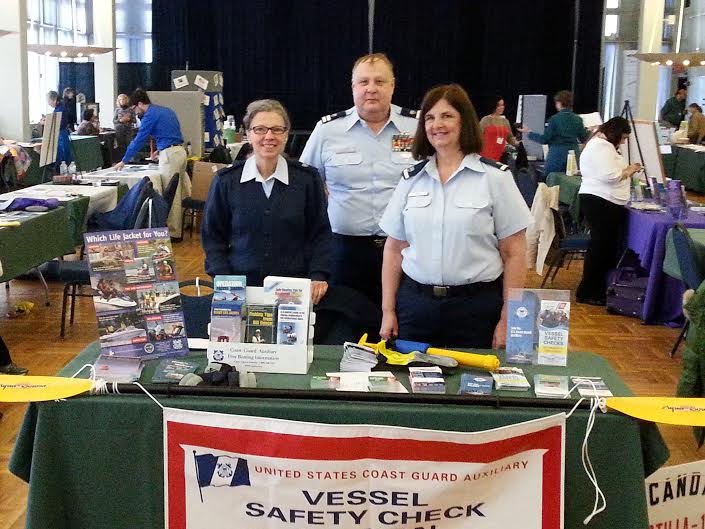 CGA At Union Swim Meet - Feeding Our Cadets - 26Oct2013
Ellen Brown led another successful day of feeding our Coast Guard Academy Cadets after they swam against Union College. Many thanks to Ellen for leading this event and to Mike West for getting food from Brooks BBQ. Thanks to John Hinds for the pictures.
Ellen Brown, Lynnda Hochmuth, Diana Kolsbun and Beth Berger are preparing the food for the cadets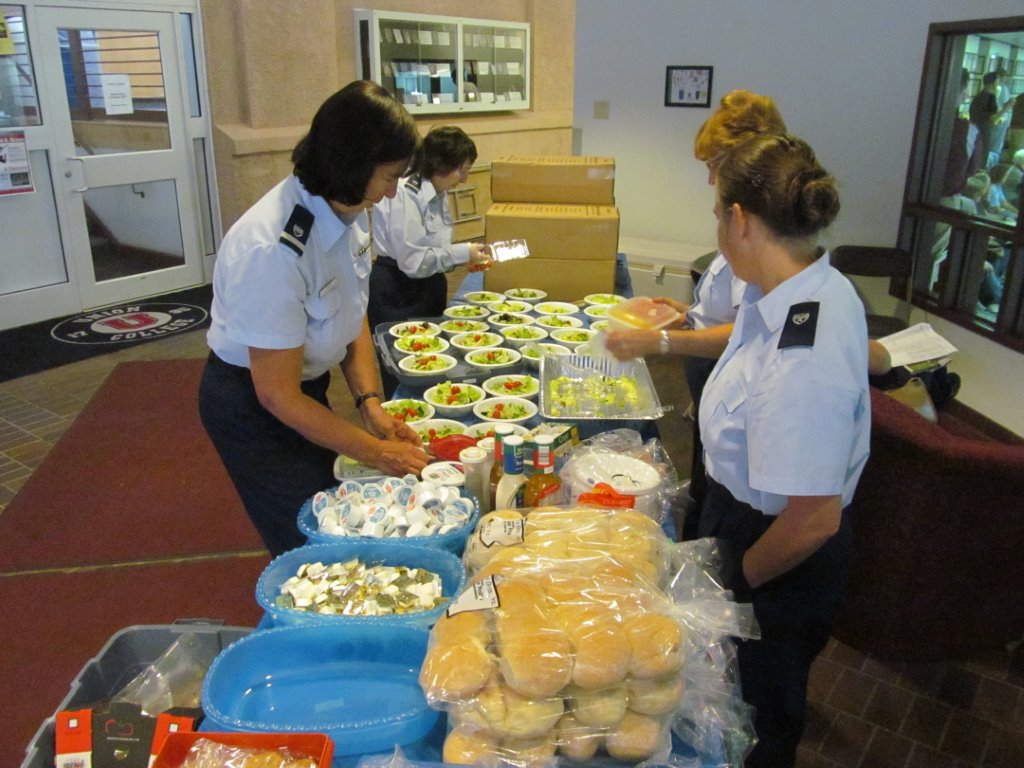 It takes lots of Brooks BBQ to feed the cadets after a long swim meet. Thanks to Mike West for the donation.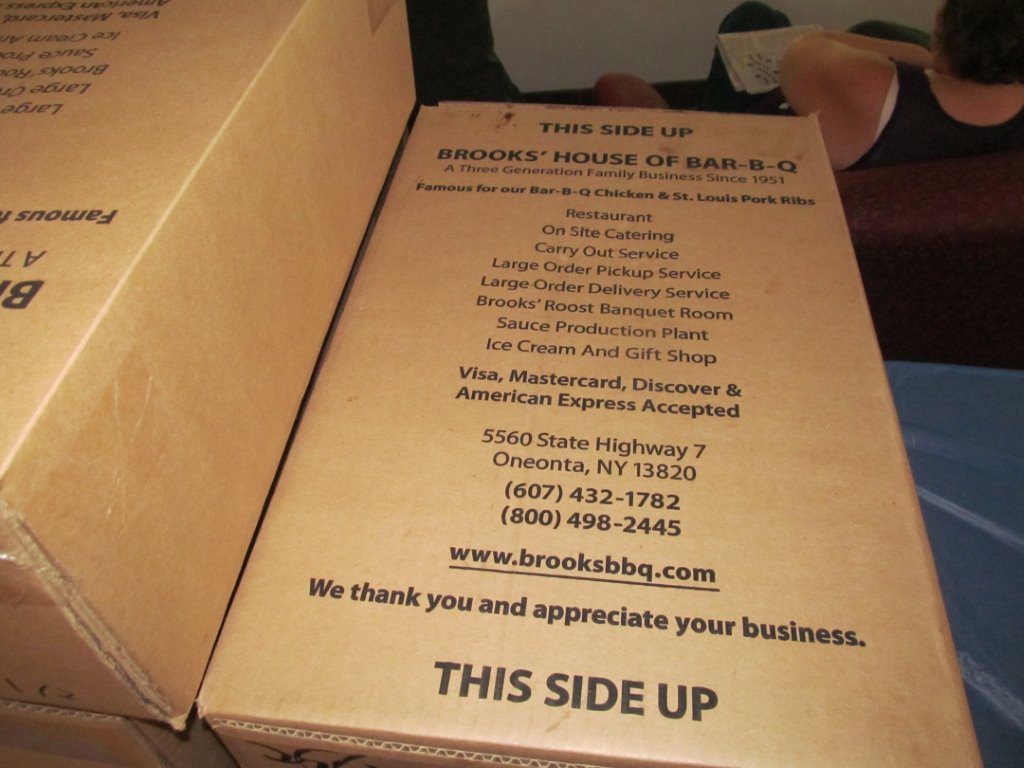 The crew is working hard to keep every one fed. Jim Wilson, Paul Berger, Jack and Lynnda Hochmuth, Myron Barley and Paul Phillips.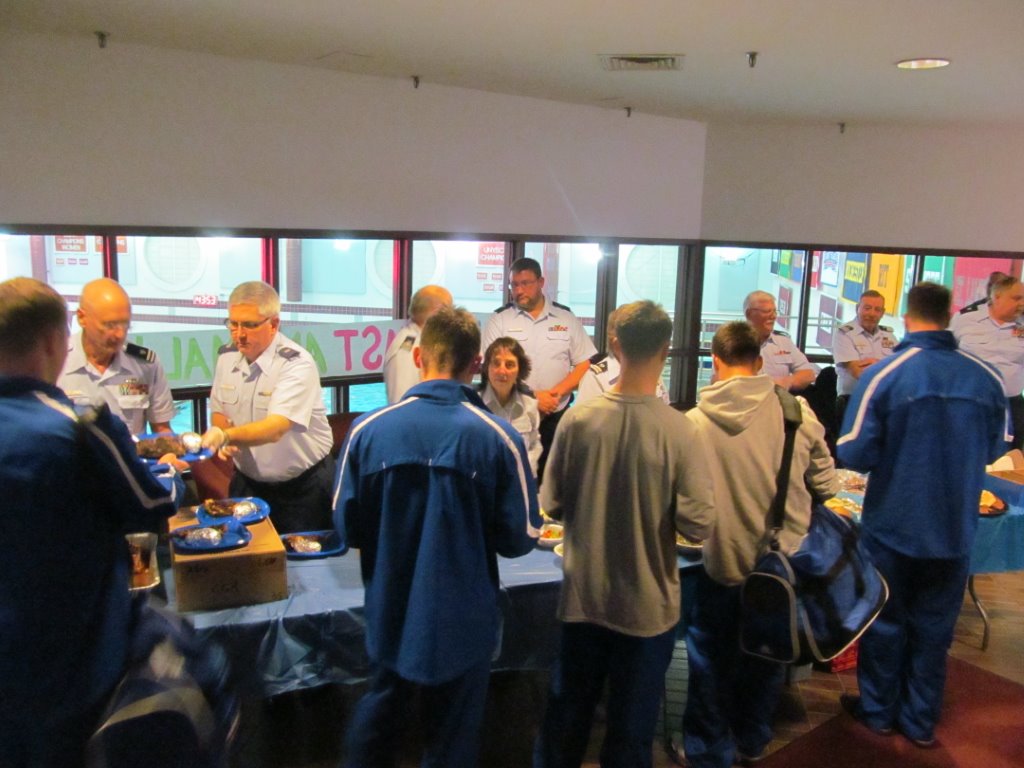 The cadets are always greatful for a great meal.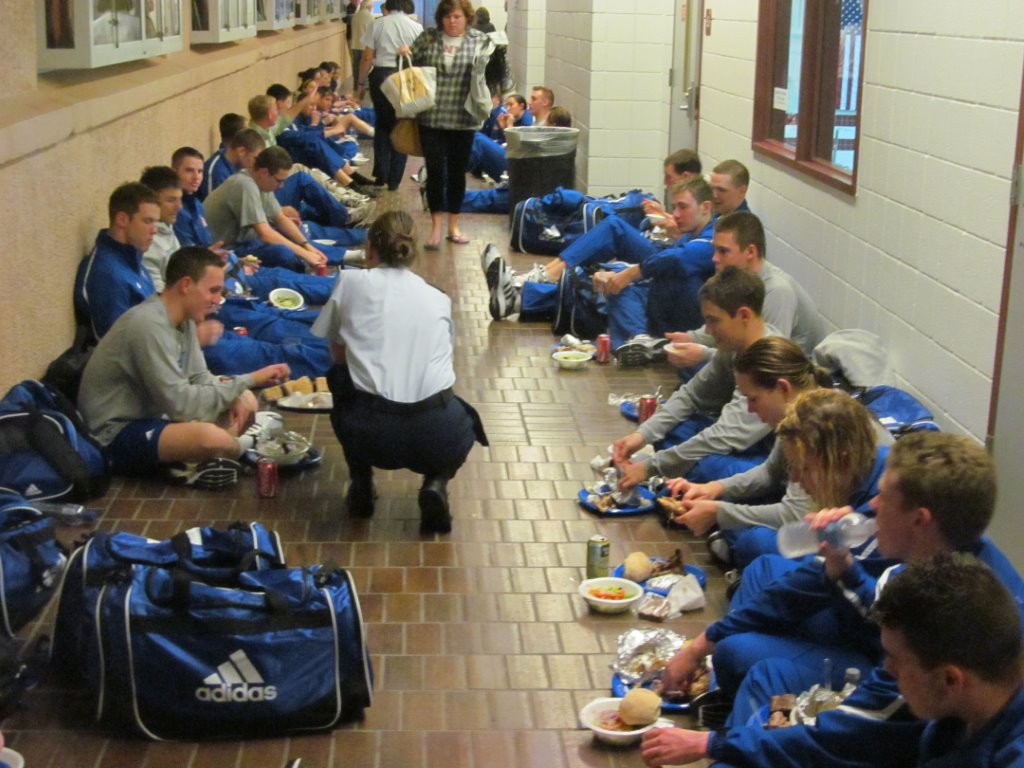 The crew: Diana Kolsbun, Paul Phillips, John Hinds, Beth Berger, Ellen Brown, Lynnda Hochmuth, Paul Berger, Jack Hochmuth, Myron Barley and Jim Wilson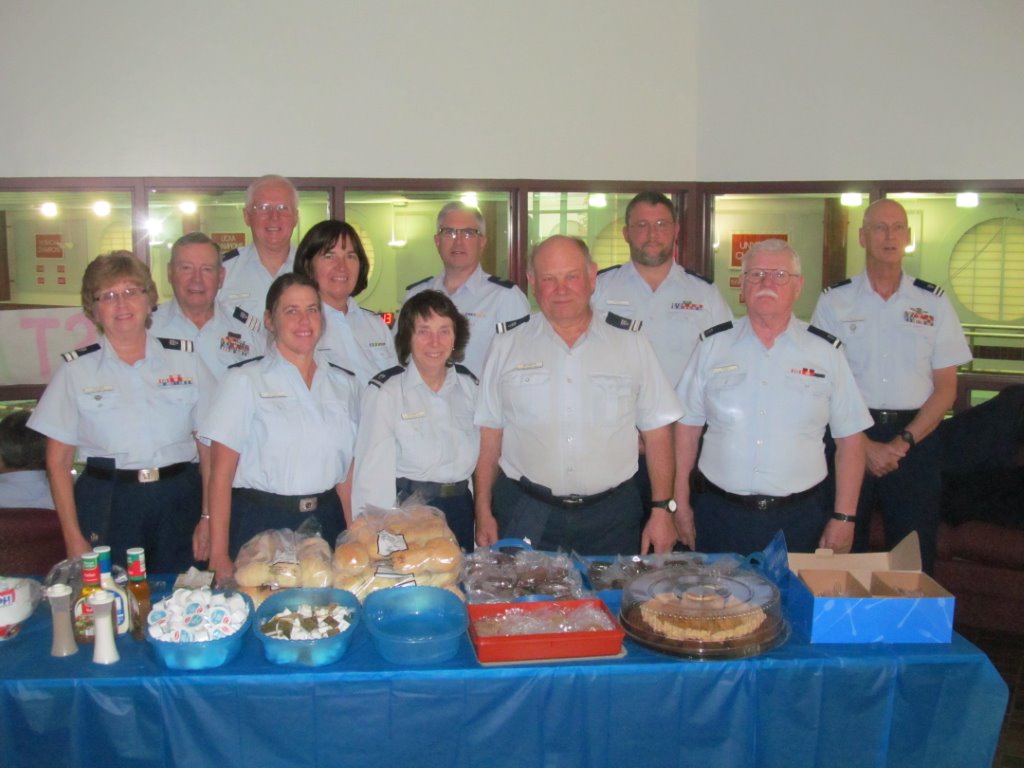 Evening Patrol on the Mohawk - 09-Sep-2013
Gail & Tom Venezio with Myron Barley.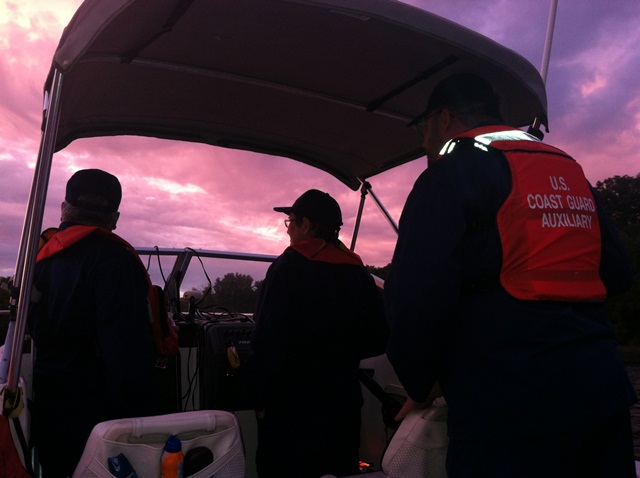 Amazing sunset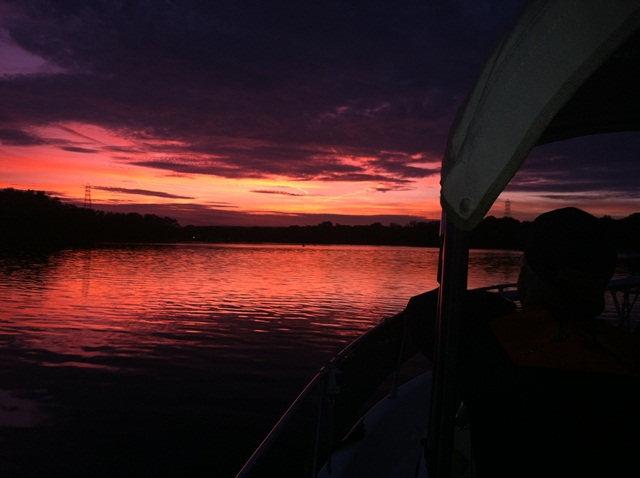 Pictures provided courtesy of Paul Berger
Two Row Wampum
John Hinds' facility, Beamer, on patrol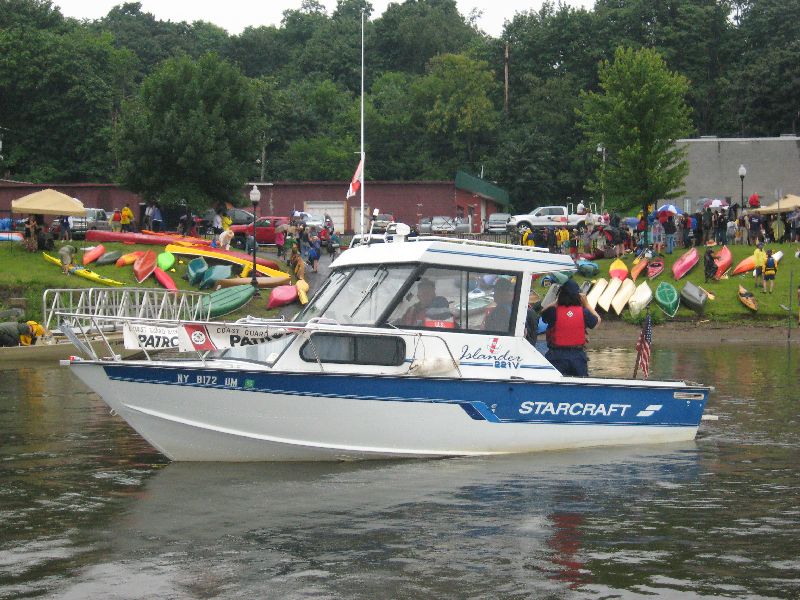 Loads of canoes and kayaks ready for the water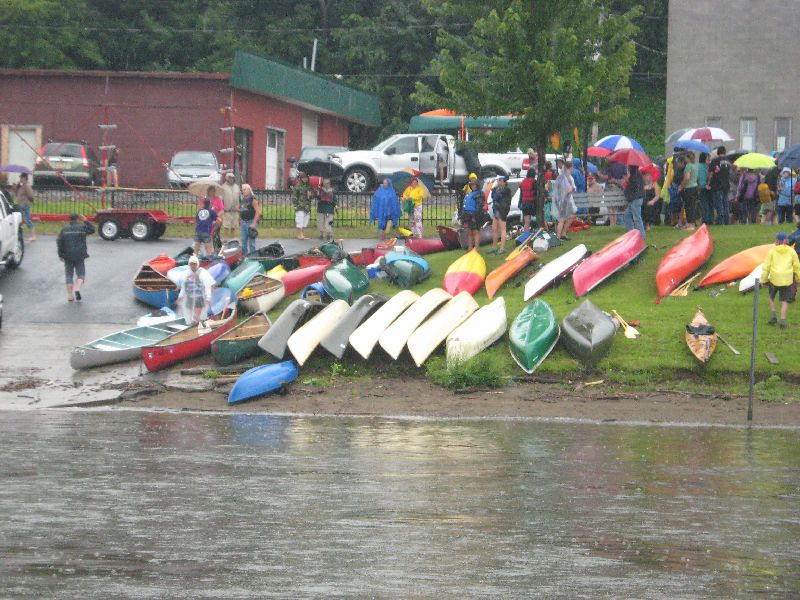 Paddlers are on their way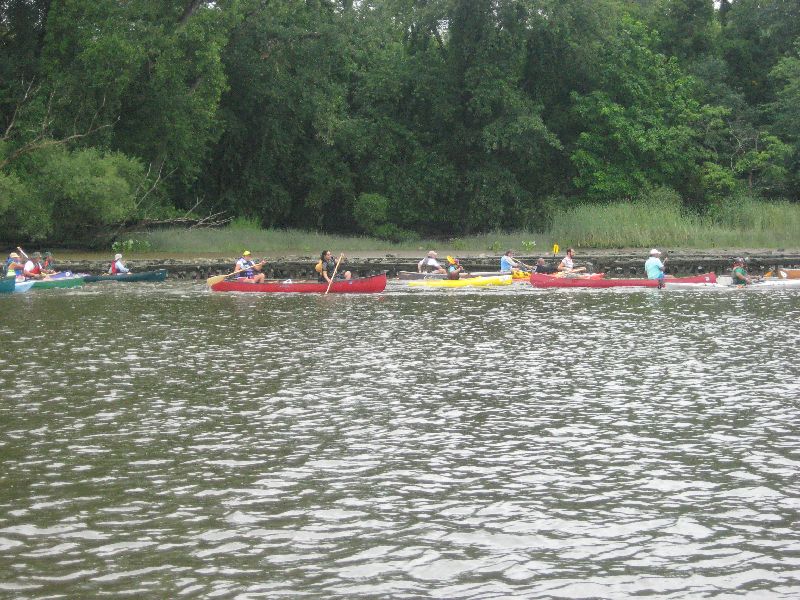 Canoes and kayaks weren't the only vessels on the water.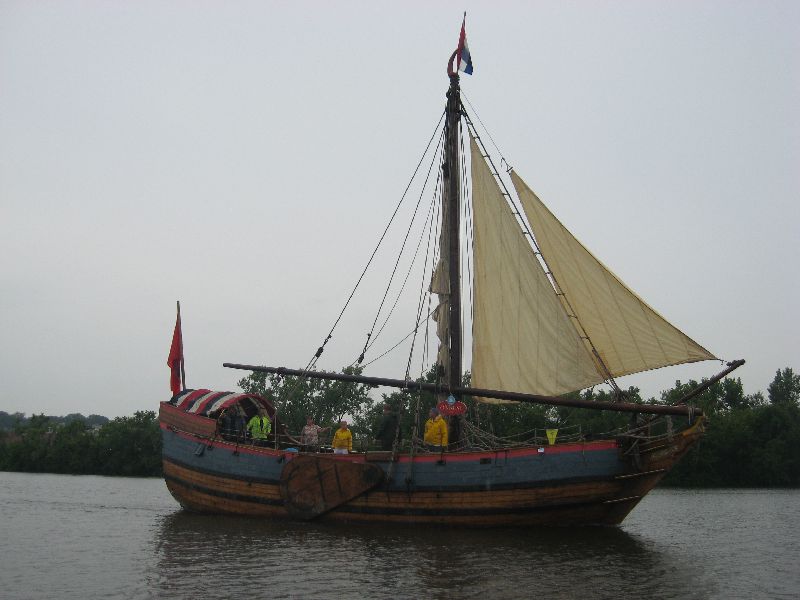 Paddlesports America Course
John Ravas is teaching the Paddlesports America Course for the Tent-a-thon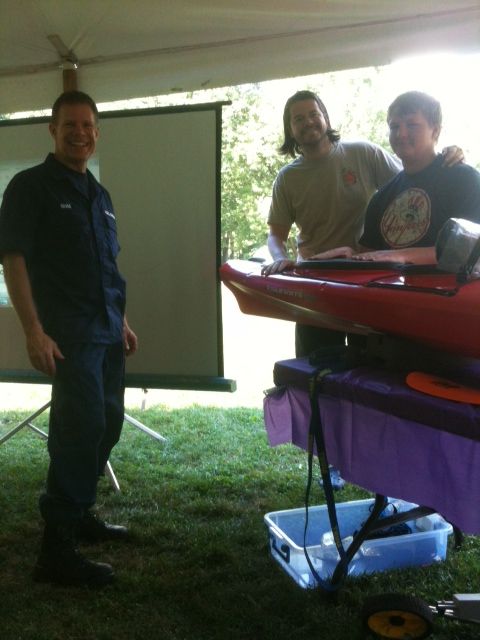 Waterski Show Patrols - Summer 2013
On many evenings in the summer, weather (and river) permitting, you will find John Hinds and crew on patrol keeping the US Waterski Show Team safe.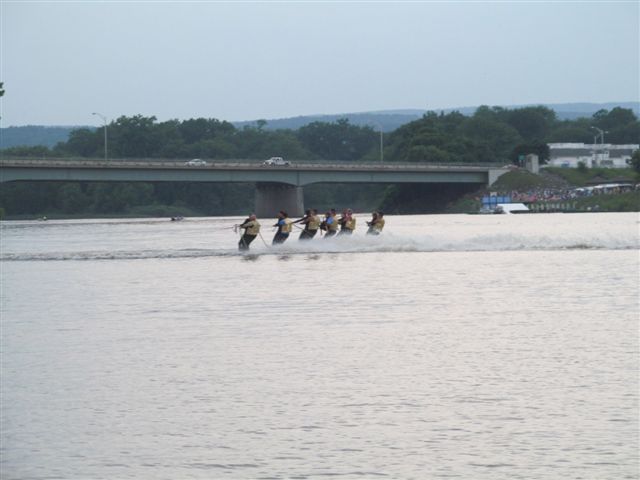 Our fearless leader, Dan Miller, is out taking pictures of the events
.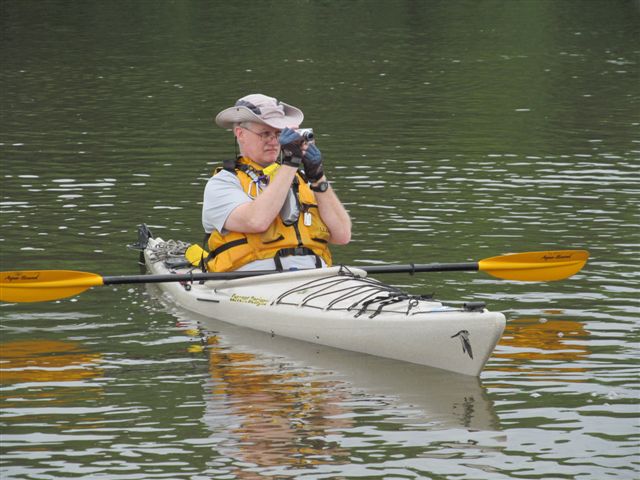 Lynnda Hochmouth & Pat Arnott helping with the patrol.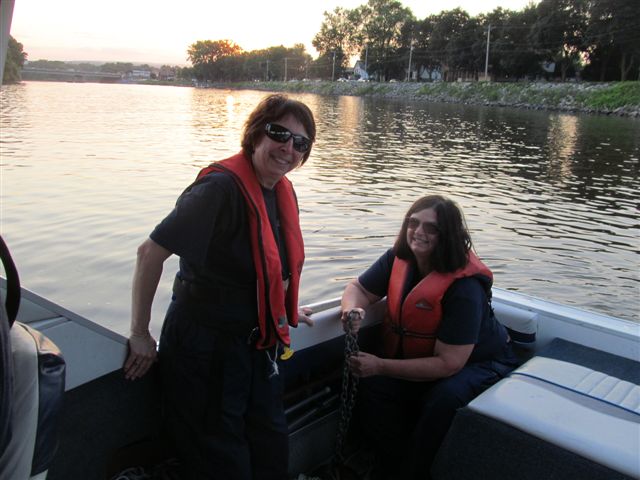 The weather didn't always cooperate, but in the end you might get to see a nice rainbow.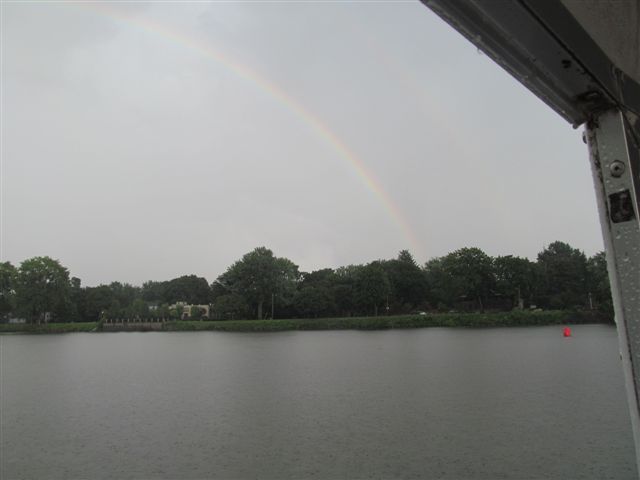 John Hinds is in constant contact with Sector NY - "Mohawk River, Scotia, NY Ops Normal"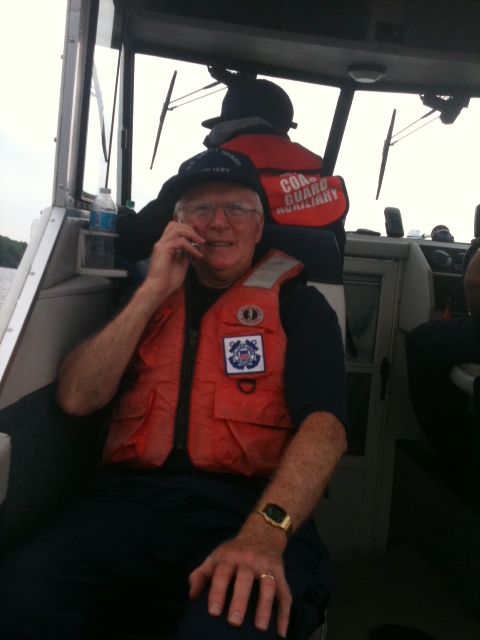 Surface Operations Practice - Summer 2013
Our crews are hard at work practicing their operational skills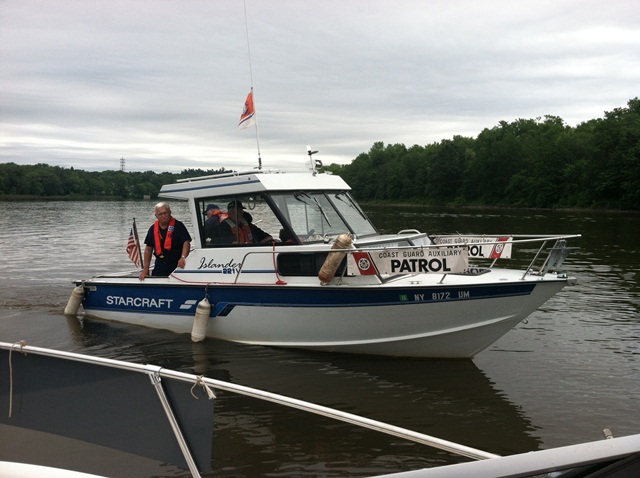 Jack Hochmuth and Myron Barley in a side tow exercise.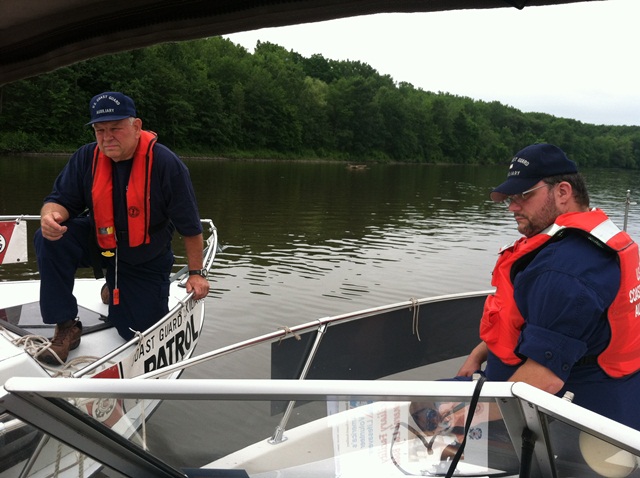 Tom Venezio at the helm with Myron Barley looking on.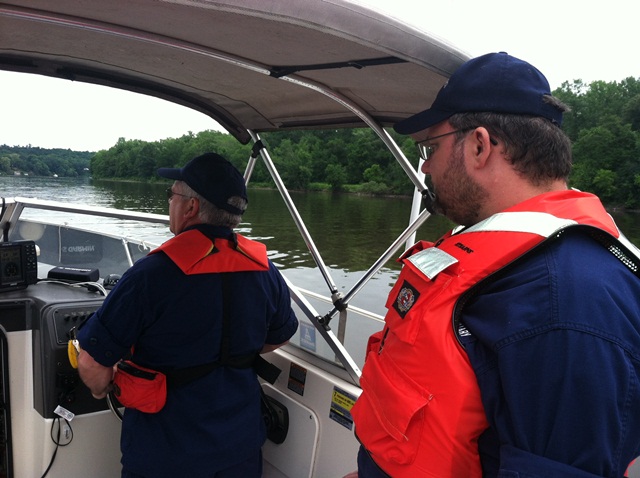 Stern tow practice.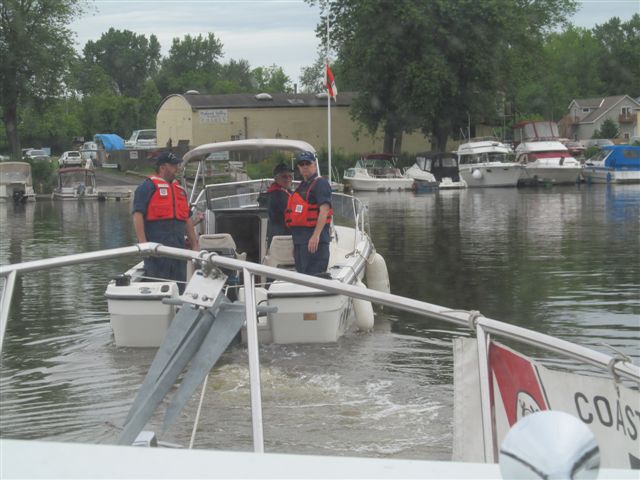 Surface Operations Training Day 2013
We had a beautiful day and great attendance for Surface Operations Training Day 18May2013. Pictures are courtesy of Lynn Enny and Charlie Poltenson. Thank you both for the nice pictures.
The day started out with classroom training. Jim Wilson is pictured.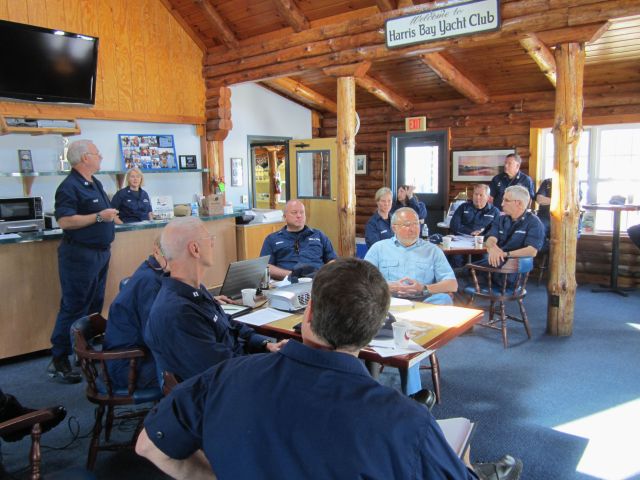 A pre-underway discussion with Jim Wilson and Becca Allen.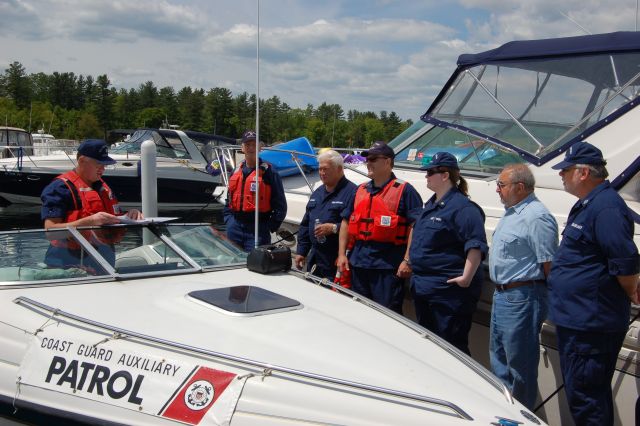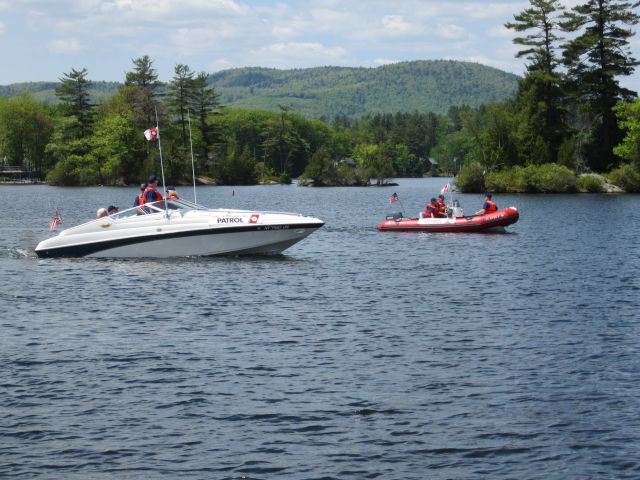 Working on procedures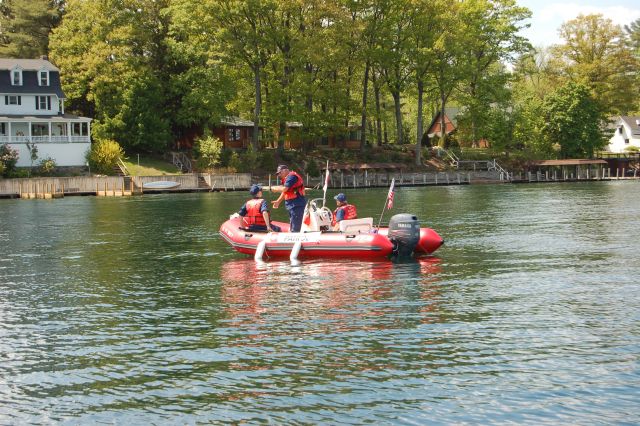 Boat Crew Training - Winter 2012/2013
Tom Venezio is teaching the fine art of navigation and reading charts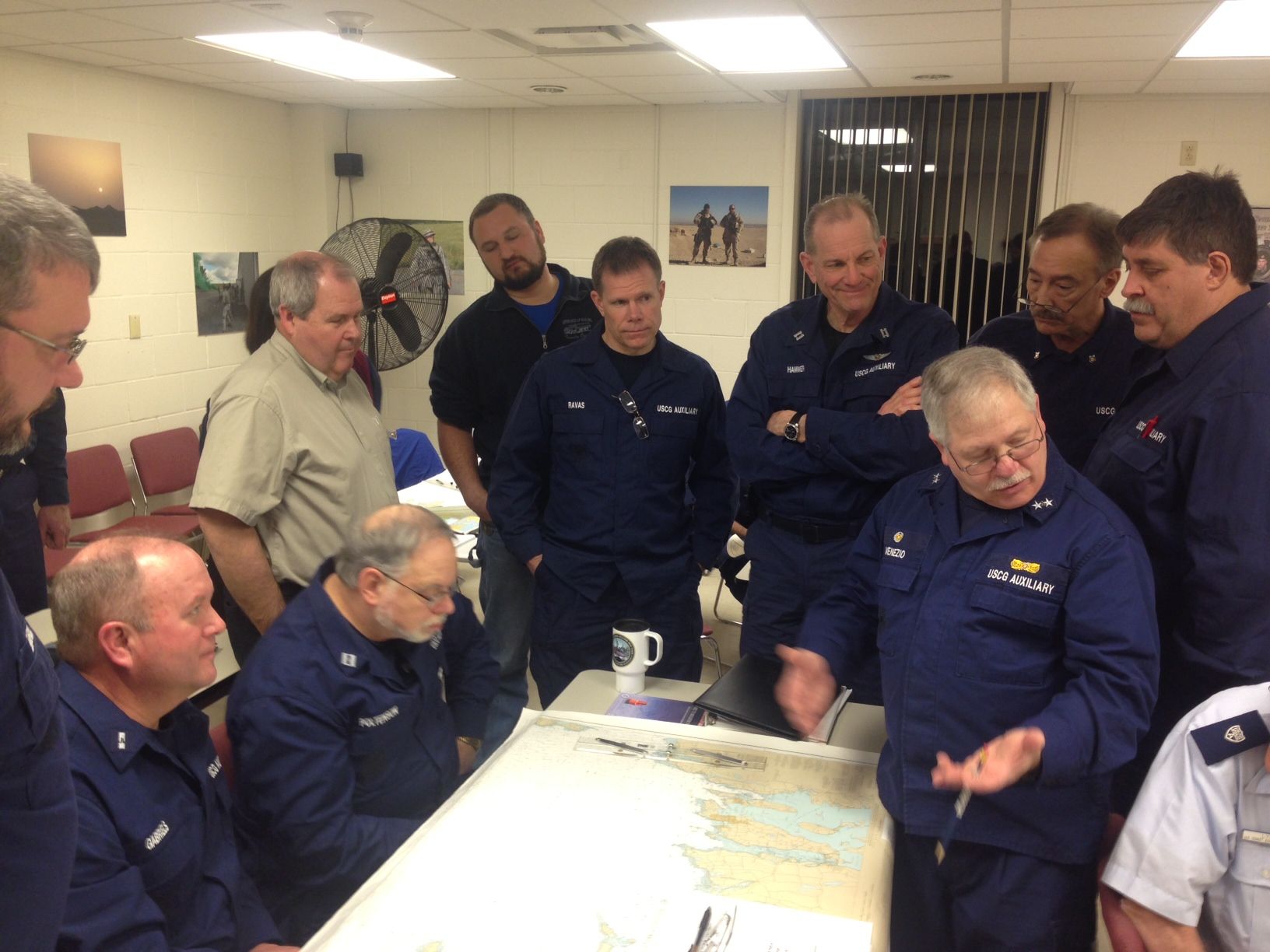 Paul Berger Boat Crew Check Ride - 29Sep2012
Paul Berger getting ready for his check ride for Boat Crew.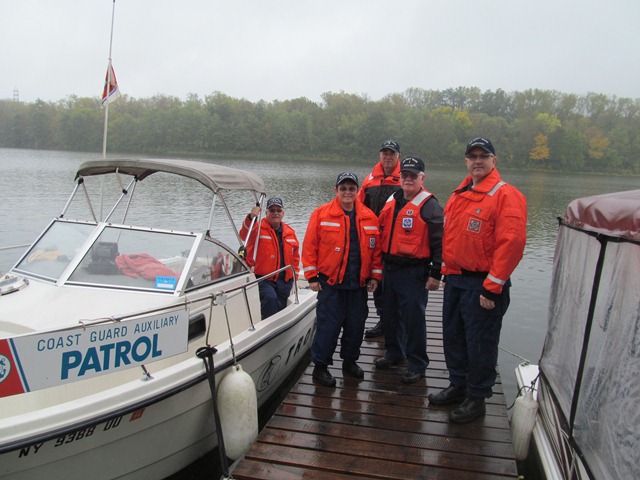 Gail Venezio is in charge during Paul Berger's Boat Crew check ride.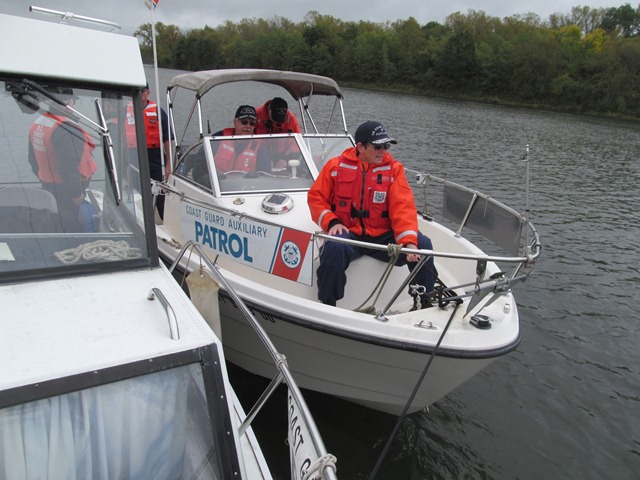 Craig Hammer hard at work - 29Sep2012
Craig Hammer is hard at work earning his certificate for the AUX 10 IS class in Whitehall, NY
Flotilla Picnic - 06Sep2012
Our annual flotilla picnic was held on Thursday, 06Sep2012 at Mohawk Valley Marina. Good food and good fellowship.
Ellen Brown and Paul Berger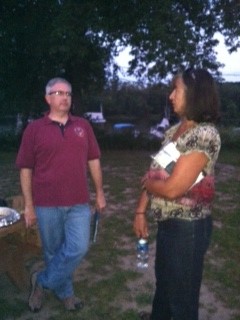 Becca Allen & Mike West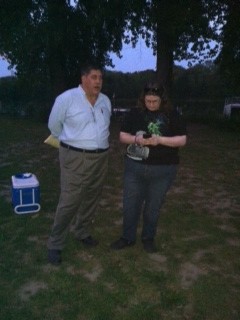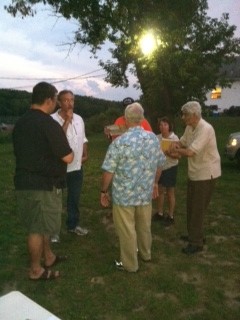 Burnt Hills Parade - 07Jun2012
Thanks to Neil Satterly for providing this sequence of pictures as we started in the parade in Burnt Hills.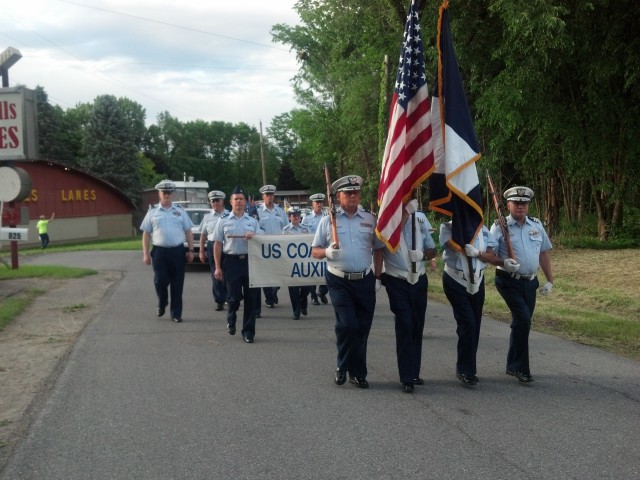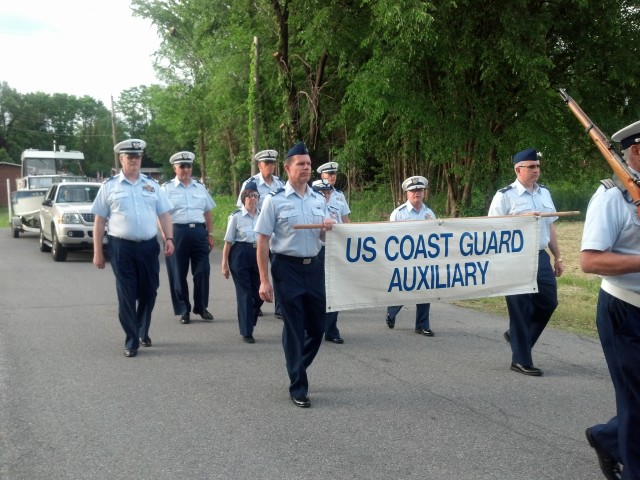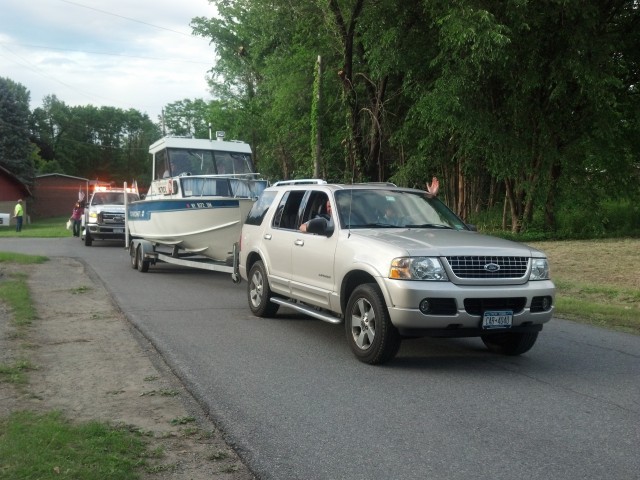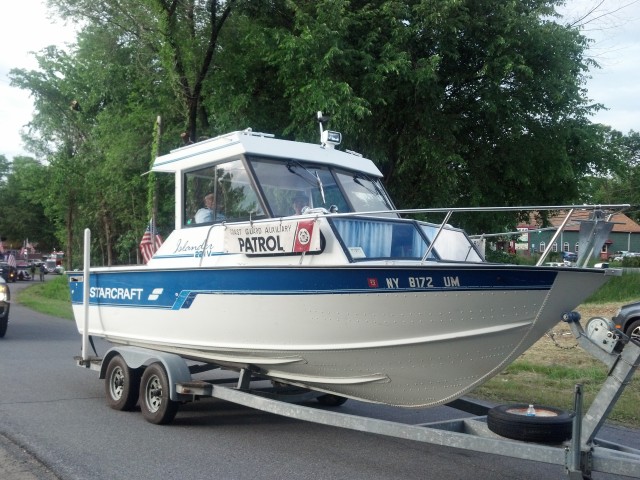 The weather managed to hold out even though it was threatening all around us.
Since we had so many pictures that day, we dedicated an entire page just to that event. Click here or see the entry on the left navigator.
Lake George Training Day - 19May2012
Gail and Tom Venezio on their boat during Lake George Training day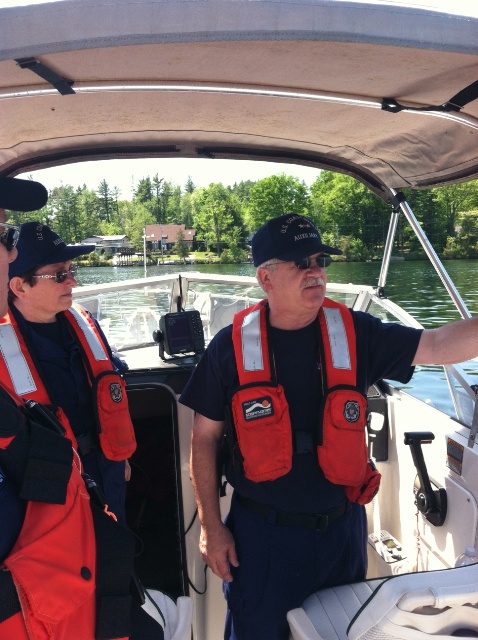 Division Vice Commander Lynn Enny's boat is being towed during training exercises.