Flotilla 14-4 What's New!
May 9 : mandated Ops & TCT
May 9th mandated Operations Training and mandated 1 hour TCT.
Thank you
march 14 diversity / april 11 sexual harassment
At the March 14th Flotilla Meeting, Chris Keane will present a session on Diversity. At the April 11th Flotilla Meeting, Carol Colon will present a session on Sexual Harassment. Both sessions will start at 8pm at Princes Bay Boatmans Assoc Building, Princes Bay, at the foot of Bayview Ave. There will be a "very" short meeting beginning at 7:30pm.
Thank you Carol and Chris,
Jack Lund
FSO-HR
NY Boat Show 28 jan, 2017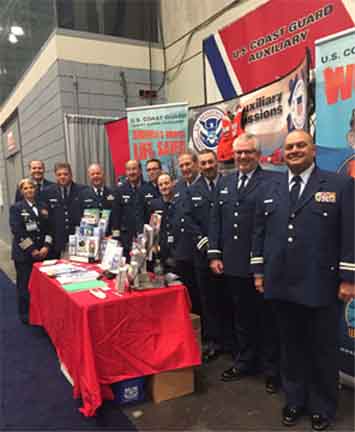 2017 Change of Watch