Public Affairs Announcements
Public Affairs of the Auxiliary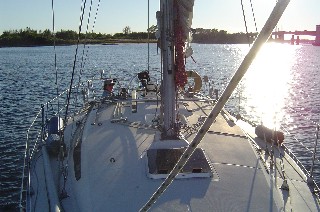 ­ Public Affair is our face to the public.

It gives us the opportunity to publicize Auxiliary activities so the public understands and appreciates our missions and the support we give to the Coast Guard. Your job is to publish announcements in newspapers and community bulletins in order to promote and increase VSC and PE classes. You must also take a proactive approach to Public Affairs. You can:
· Write articles
· Set up displays and safety exhibits at special events and shopping centers
· Distribute posters and flyers and flotilla newsletters
· Participate in NSBW
· Create a Public Service Announcement
· Find a PA opportunity in every Auxiliary mission

On this page, you will find a link to PA National site. Here you will find the tools, resources and training to promote Team Coast Guard, and the goals, policies and the programs of the Auxiliary.
Don't be afraid to speak up and get the Auxiliary noticed!

Vera Reed, SO-PA
Useful Links and Information