Remembering Auxiliarst Kenneth Rodriguez Sr.

AUXILIARIST KENNETH RODRIGUEZ Sr.
September 5th 1959 - December 21st, 2016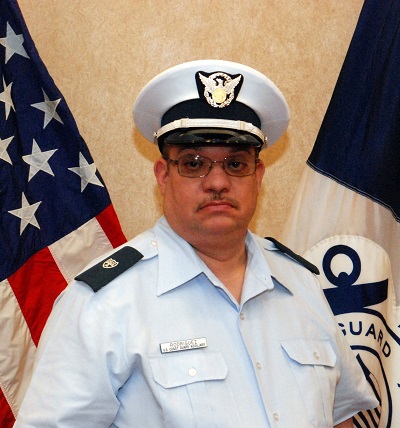 On December 21st 2016, at the age of 56, Auxiliarist Kenneth Rodriguez Sr passed away. Ken joined the Coast Guard Auxiliary in August of 2014. Having been retired from a career in Law Enforcement Ken felt the need to continue a life of service and came upon the Coast Guard Auxiliary. Ken was as eager and determined than a young cadet at the Coast Guard Academy. Within a few weeks upon receiving his ID numbers he ordered his uniforms, and wore them with pride. In his first year of Service he attended the District Training Conference, Marched in the Flotilla 05-04 Color Guard for Memorial Day, became a qualified Program Visitor, and completed all necessary Mandatory Training. Although only in AP status Ken was not the type to sit around and wait while his PSI cleared. He was one of the most active new members in the flotilla and despite the restrictions, did as much as he could. He started the Boat Crew Training program but had to step back due to medical issues. He was in the process of becoming a vessel examiner and attended the 2016 VE boot camp. He received the Coast Guard Meritorious Team Commendation for his time working at the New York Boat Show. Not only was he a Shipmate, but a kind friend, and a loving Father. If you can remember, despite his own medical issues, Ken was always the first one to worry about the well being of our members and often suggested wellness check during good and welfare. During his wake Flotilla Commander Sal Rivera posthumously promoted Ken to Flotilla Staff Officer for Public Affairs, a job he was ready to accept since he loved to interact with the public, and presented his wife Maureen with his FSO shoulder boards. Although a member of 05-02 Kenneth Rodriguez was and always will be a member of the 05-04 Family. Fair Winds and Following Seas.