Flotilla 4-2 Photos
Flotilla 4-2 Photos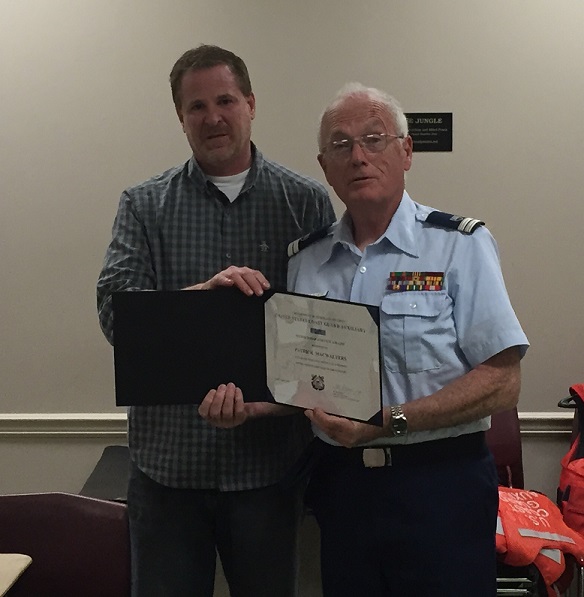 Pat MacWalters receives 5 year award from Flotilla Commander Michael Greenstein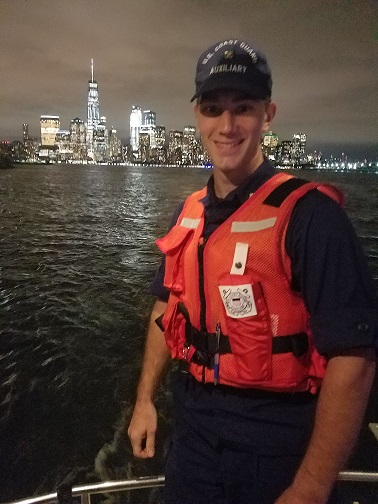 Frank Stodolak on patrol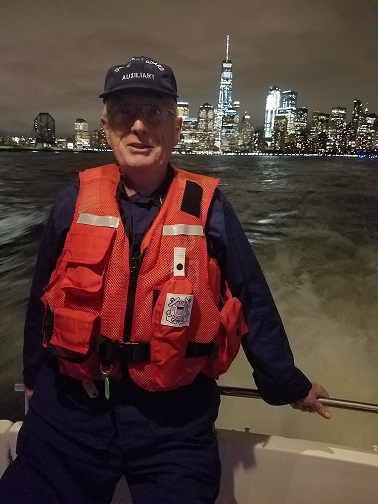 Pat MacWalters on Patrol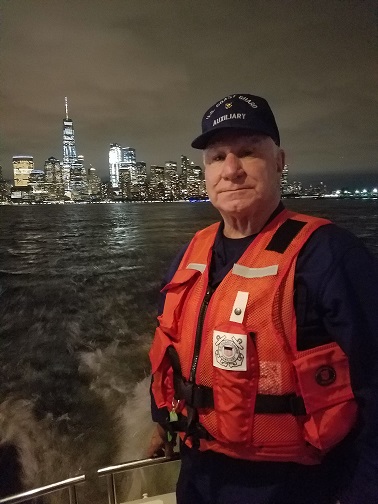 Pater Blank on Patrol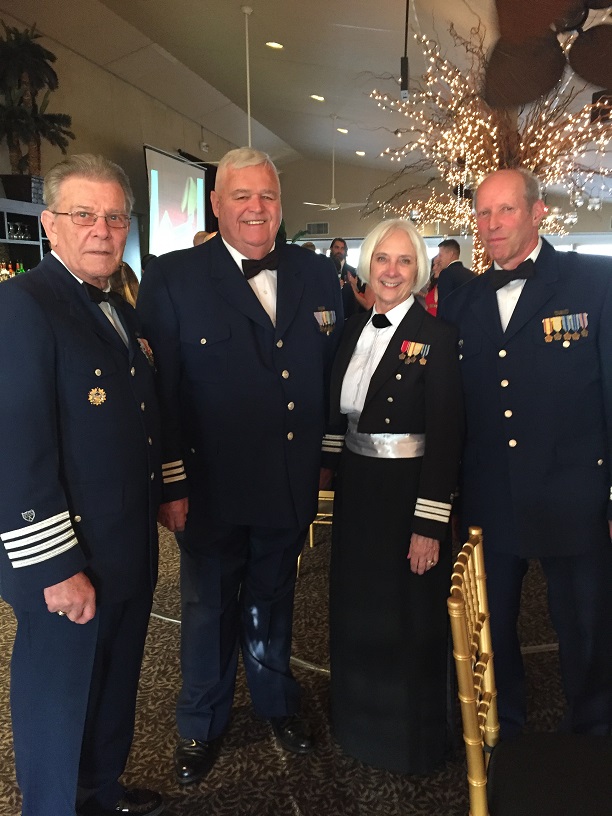 Dining out – Val Ramsberger, DCDR attended Sector NY Dining out in April with DCAPT Mike Rebeck, SO-OP George Reilly and SO-MT David Gray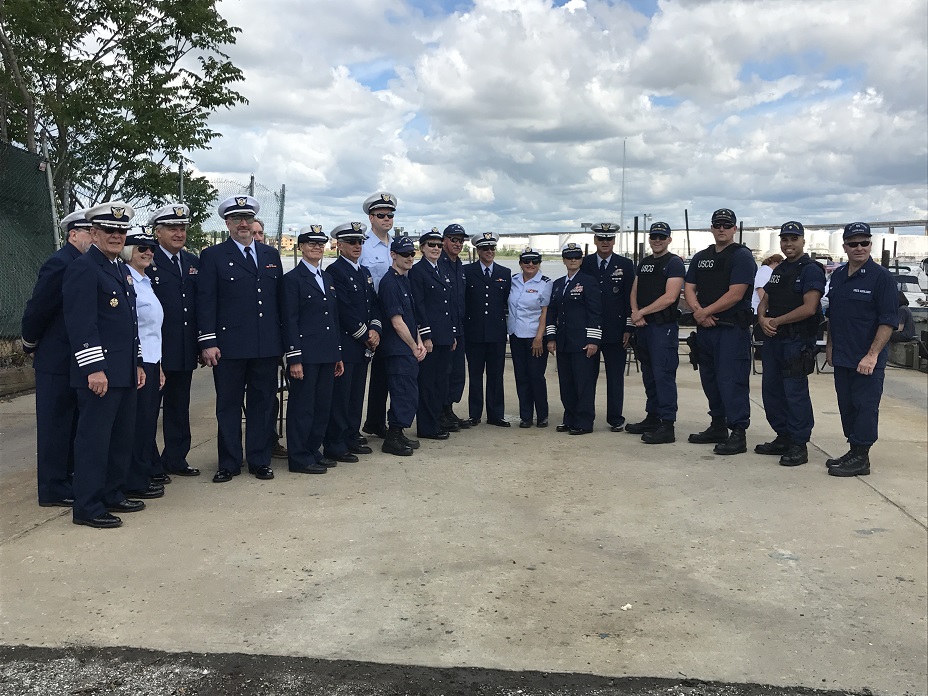 Division 4 members participated in Division 14 Memorial Day Service, Tottenville, Staten Island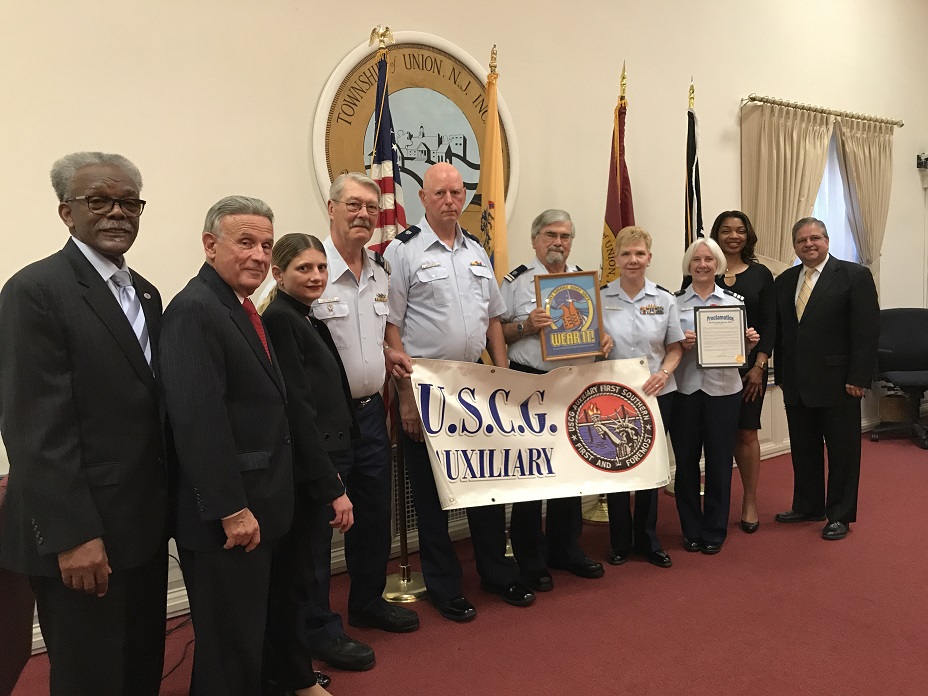 Union Boating Safely Proclamation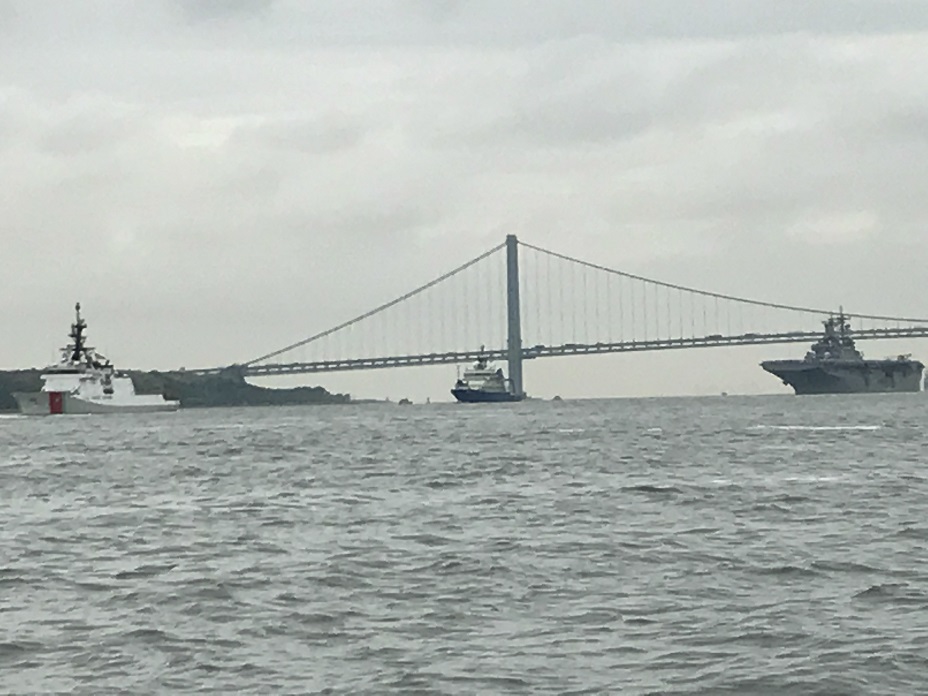 On patrol to welcome the Fleet May 24, 2017 with our new cutter, The Hamilton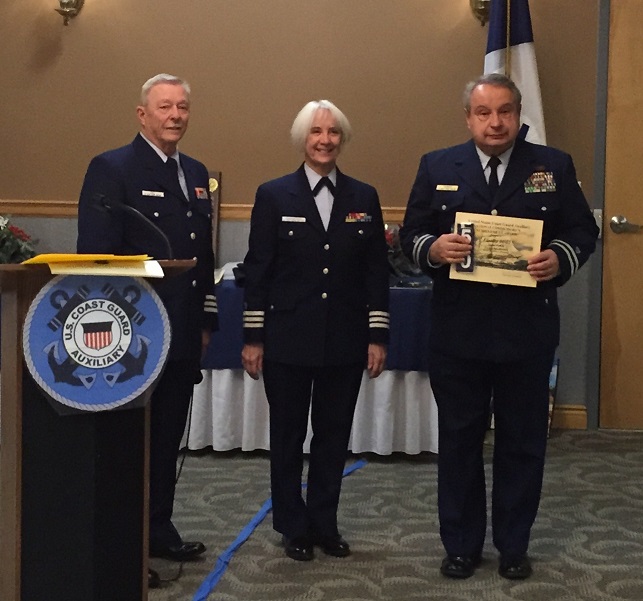 2016 Flotilla Commander Pat Fiumara accepts the 50 year award for Flotilla 4-2 from 2016 Division 4 Commander Jim Dry and 2017 DCDR Val Ramsberger
2017 VFC Pat Fiumara and FC Michael Greenstein take the oath at the Change of Watch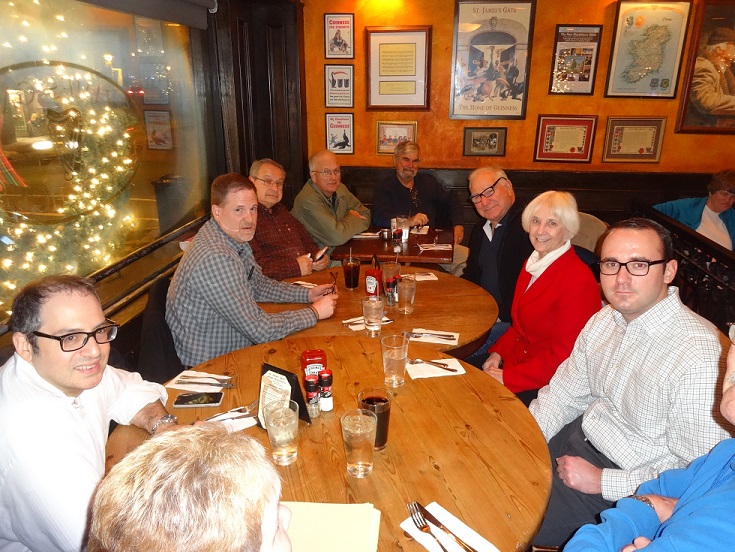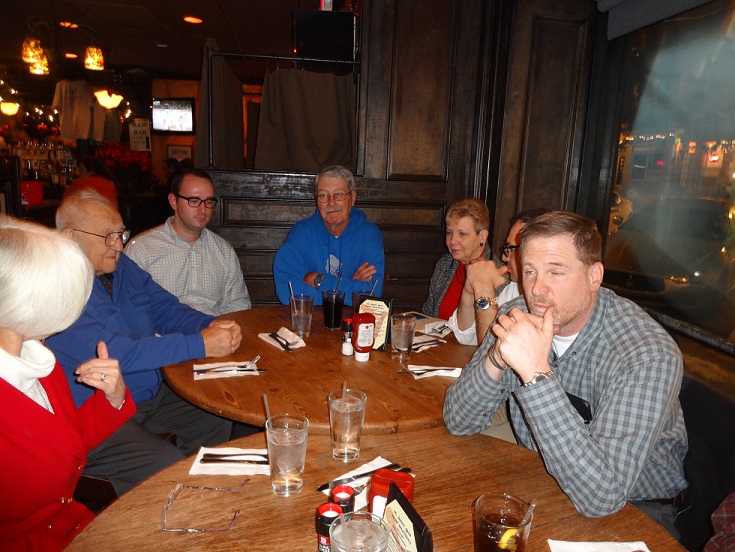 December 2016 Holiday Fellowship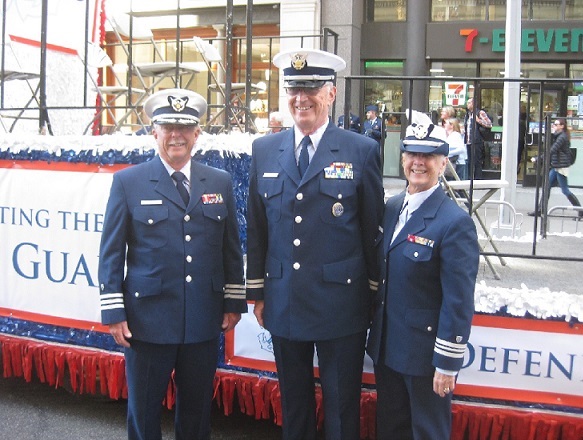 Members at the 2016 NYC Veteran's Day Parade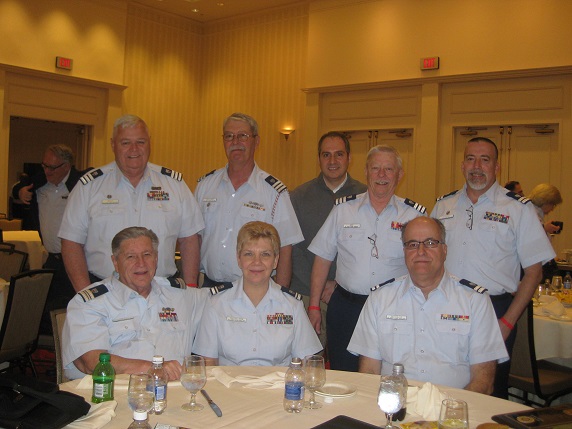 Steve and Val Krok break for lunch with other members of Division 4 at DTrain 2016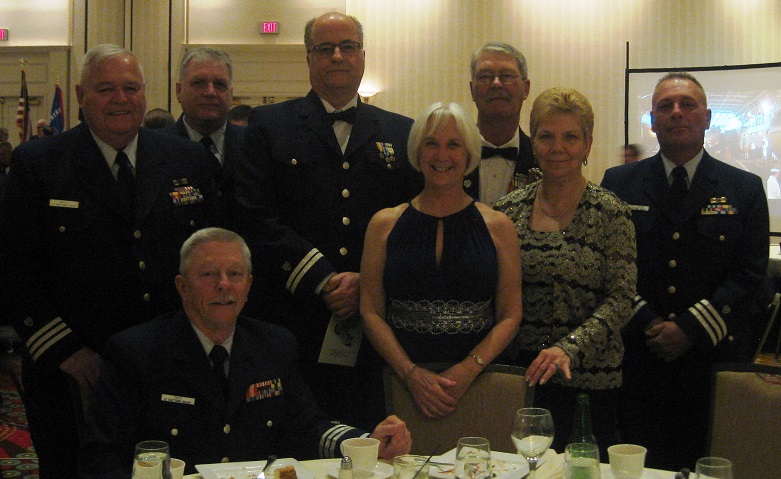 Val Ramsberger, Steve and Val Krok join members of Division 4 at D Train dinner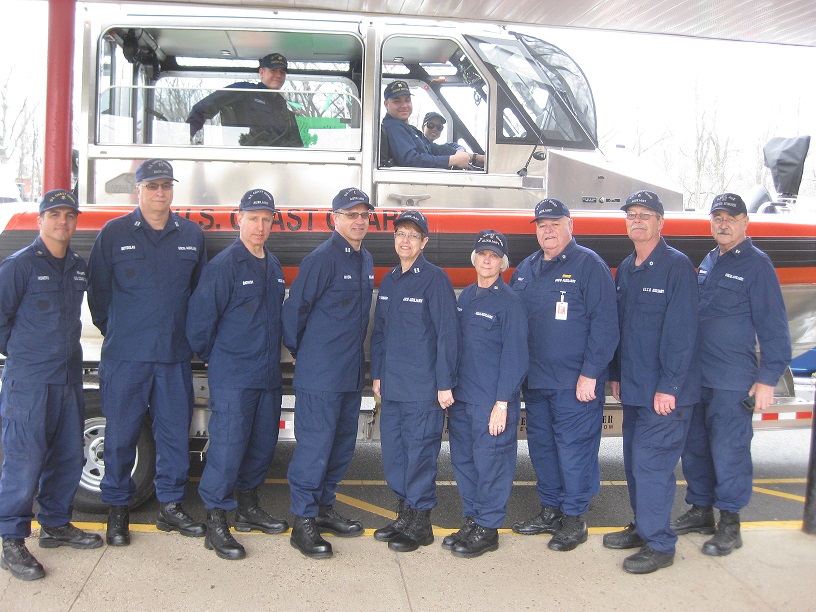 4-2 members Val Ramsberger (fourth from right) and Steve Krok (second from right) join Division 4 in the Woodbridge, NJ St. Patrick's Day Parade.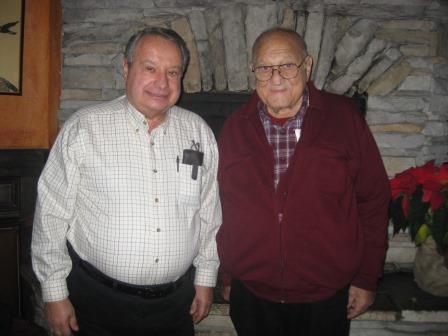 Pat Fiumara and Leon Zois receive 35 year awards!
c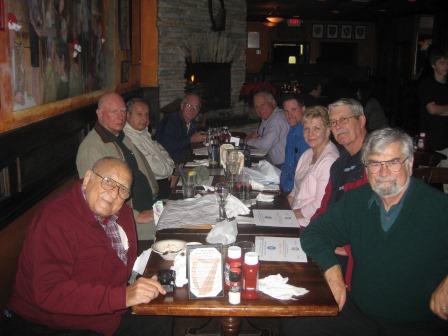 Holiday Fellowship at St. James' Gate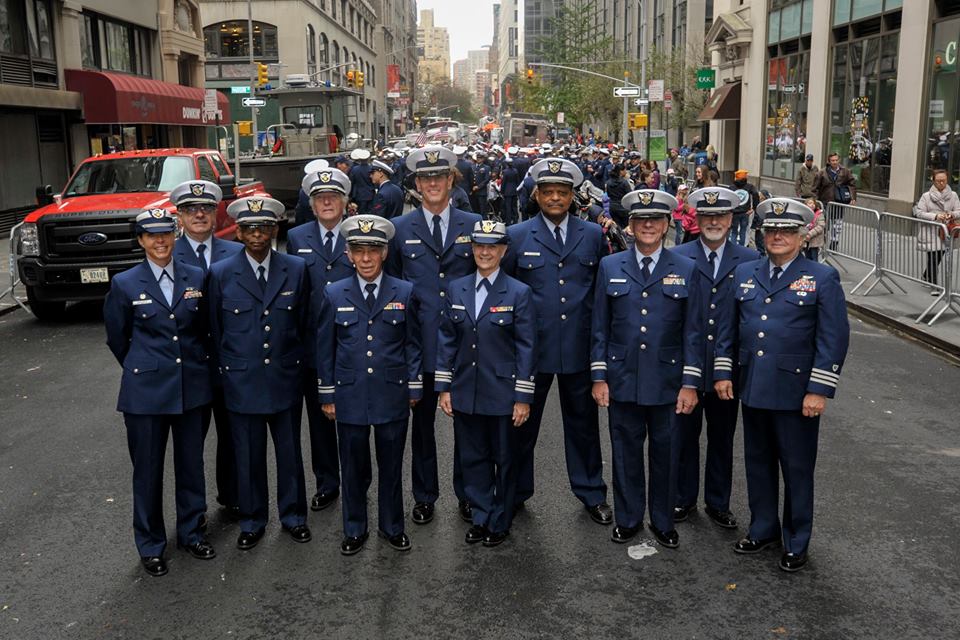 Marching in NYC Veteren's Day Parade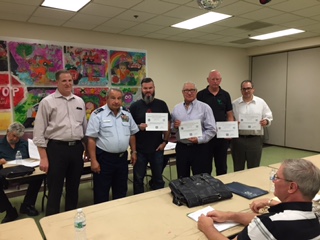 Flotilla 4-2 welcomes four new members! Welcome Aboard!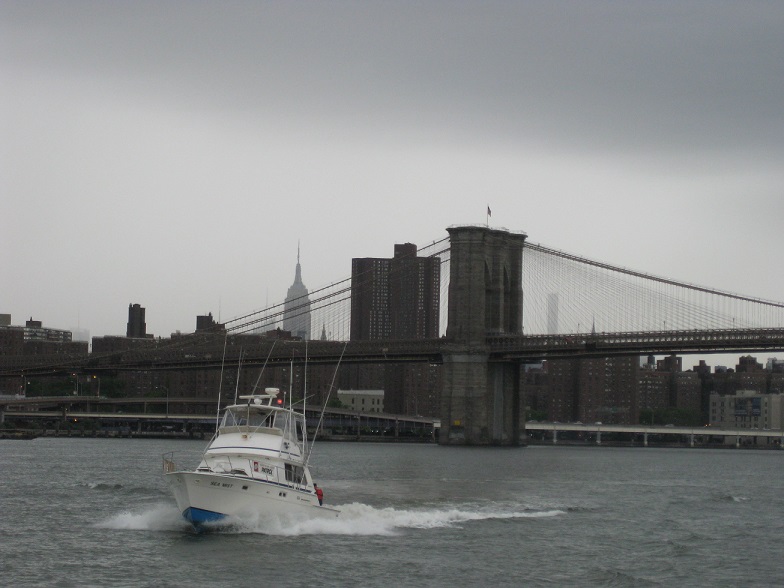 Sea Mist on Patrol
Pat MacWalters looks out!
Steve Krok receives Auxiliary Annual Performance Service Award!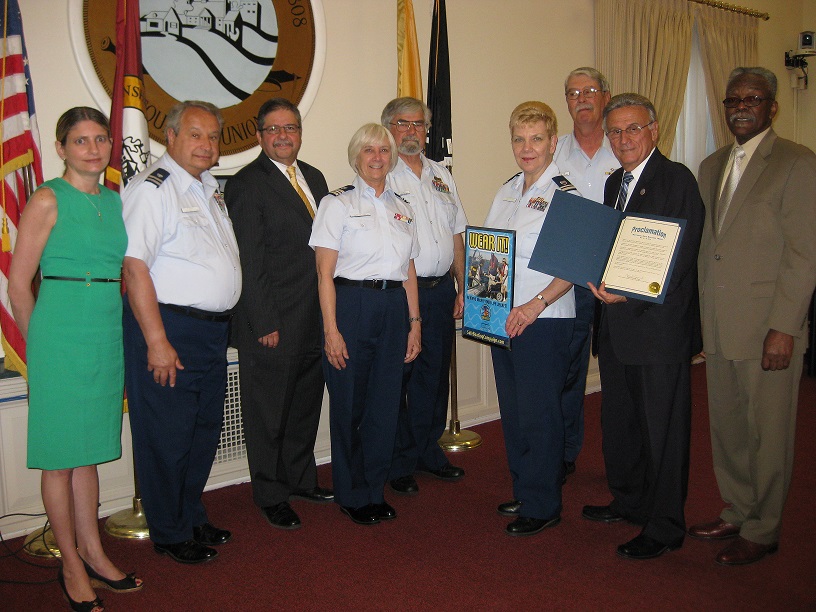 May, 2015 – Union Township presents Proclamation for Safe Boating Week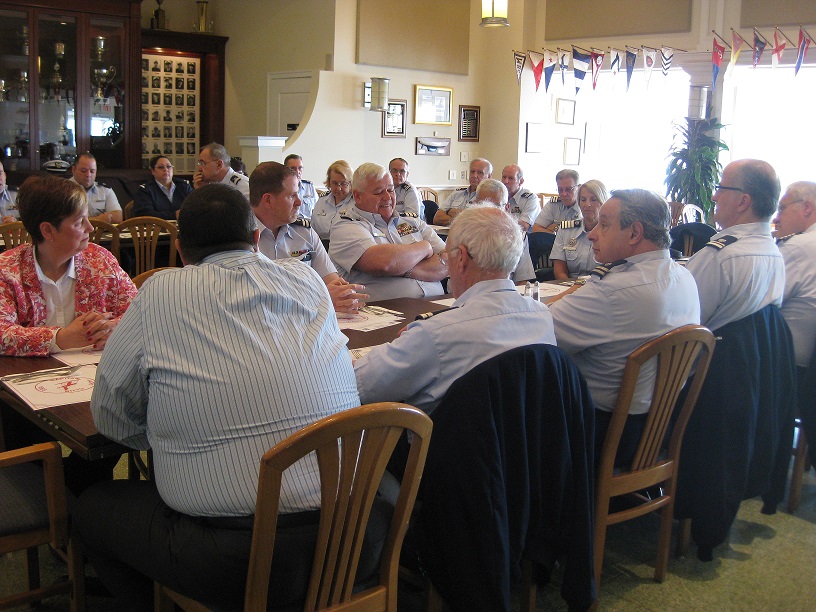 April, 2015 – Division Breakfast – Division 4 gathered at the Raritan Yacht
Club for fellowship and training.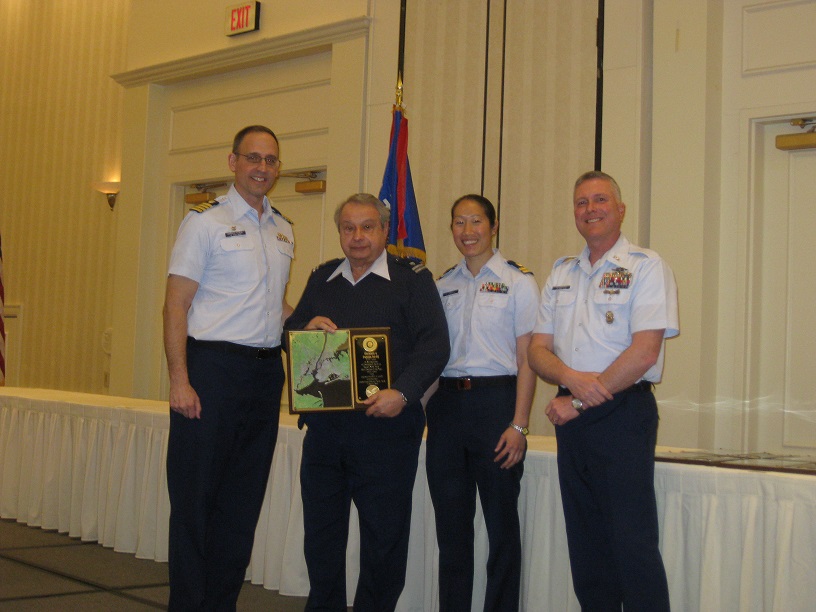 March, 2015 – D Train: Pat Fiumara, FC accepts the award for Division 4
Flotilla of the Year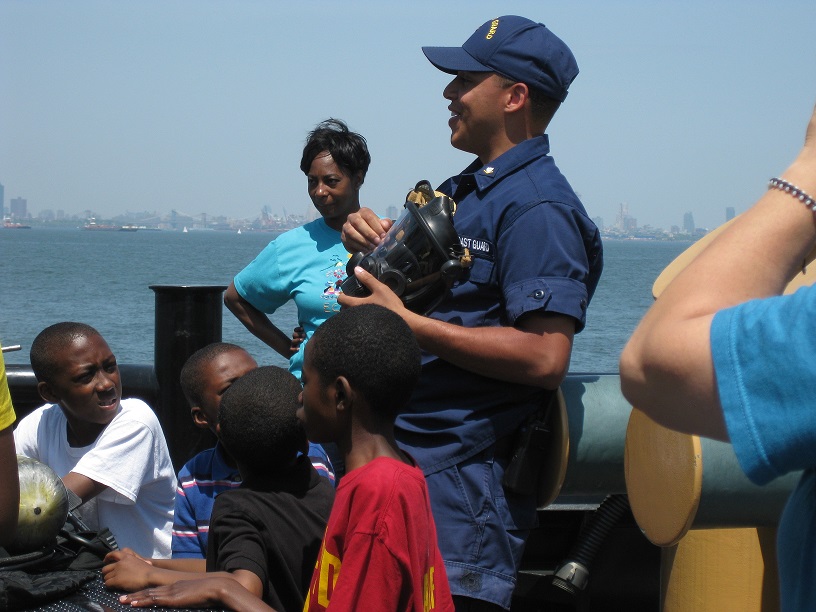 May, 2015 – Fleet Week – members of flotilla 4-2 participated in ship tours on CG Cutter
Sturgeon Bay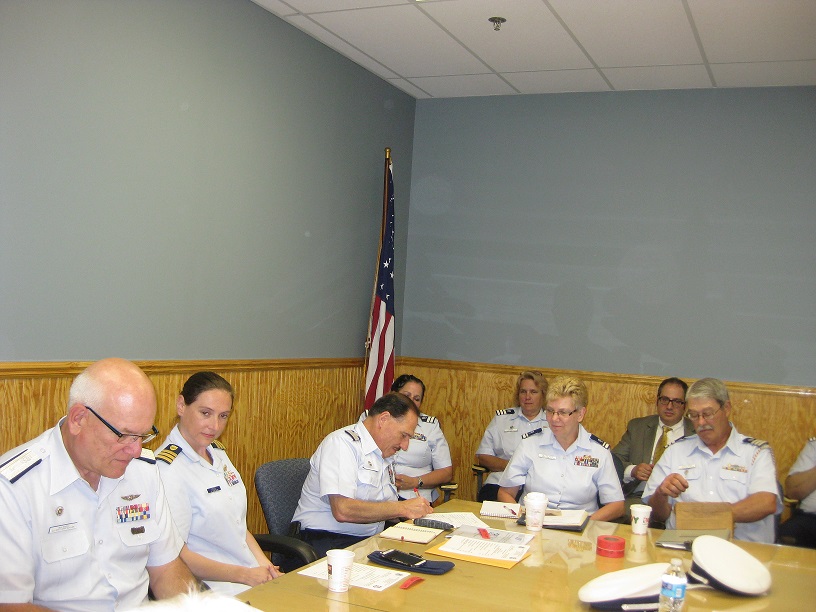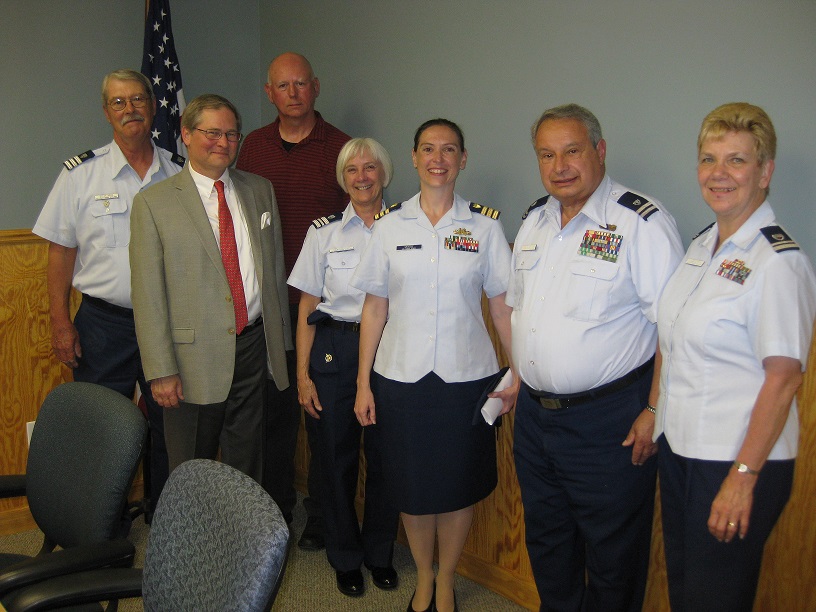 June, 2015 – 4-2 members were in attendance at the Division 4 Town Hall Meeting with DIRAUX, D1SR Commodore and Chief of Staff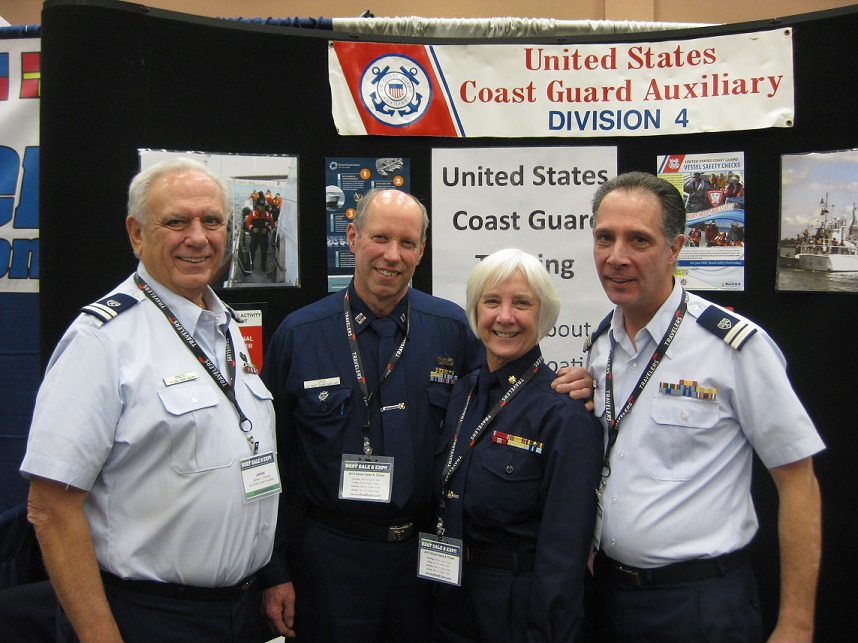 Edison Boat Show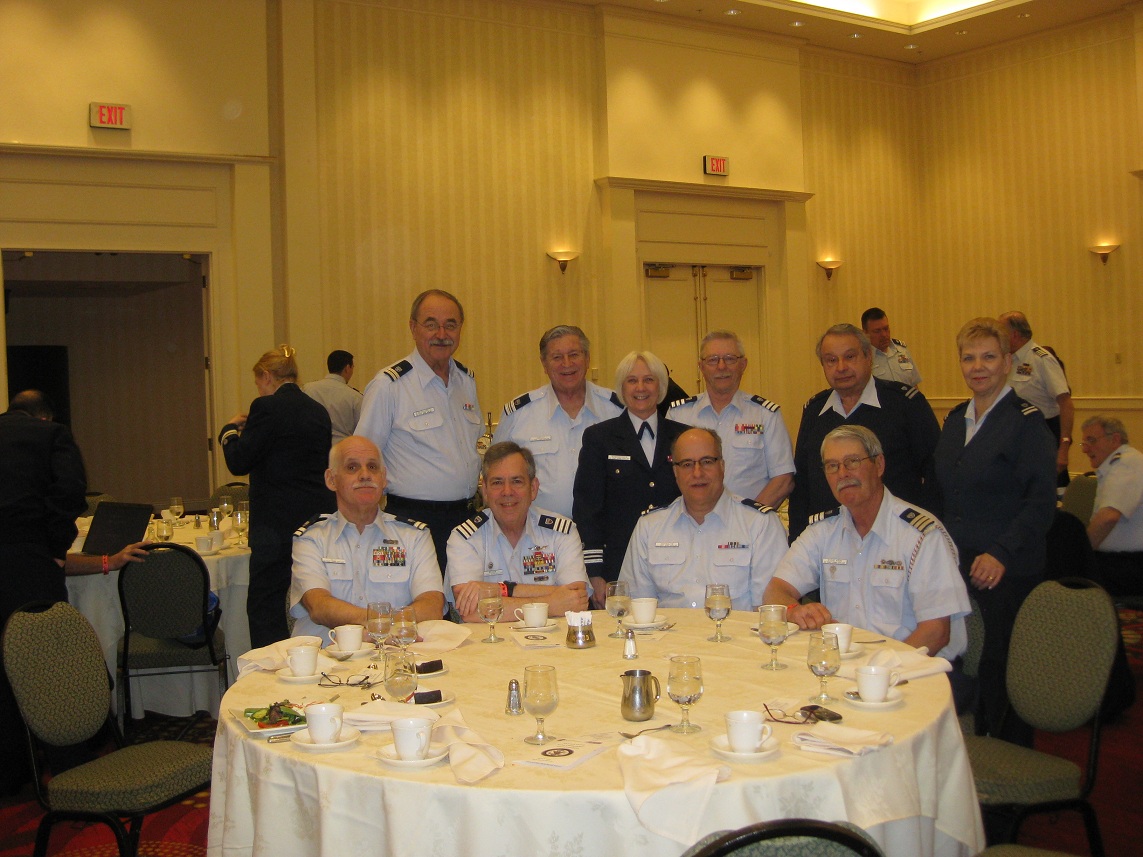 Change of the Watch, January 2015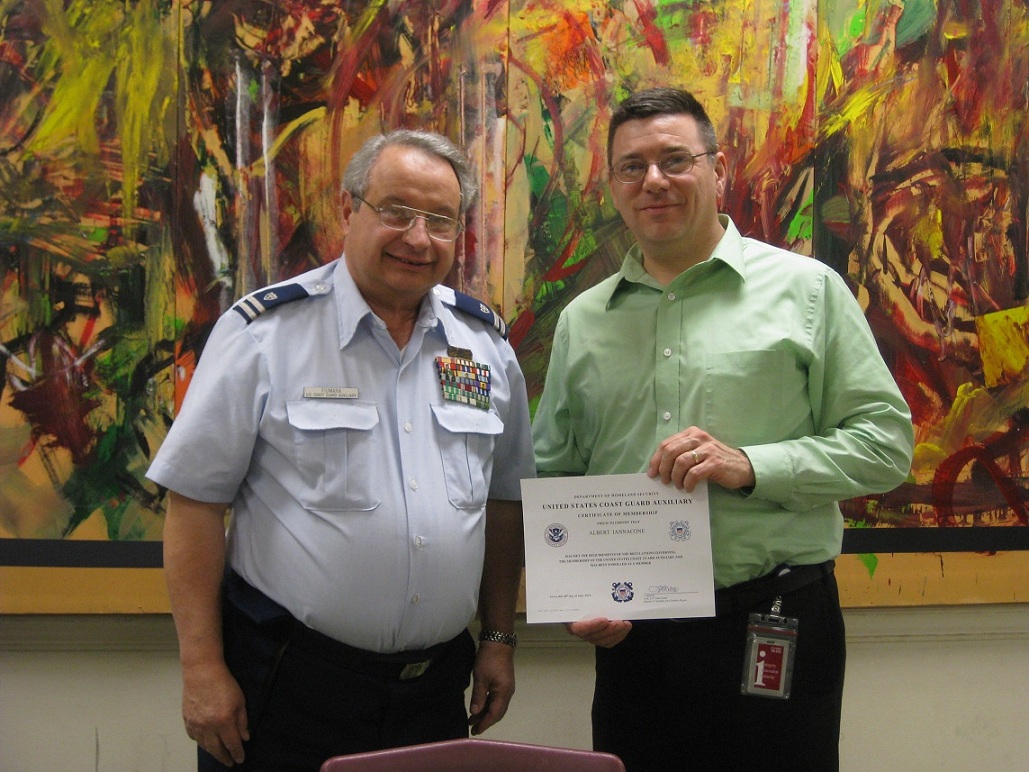 Flotilla Commander, Pat Fiumara with new member Al Iannacone