First Aid
CPR Refresher
Mon, 06 Mar 17 Posted by: Timothy Czeisel
What is the difference between Cardiac Arrest and a Heart Attack?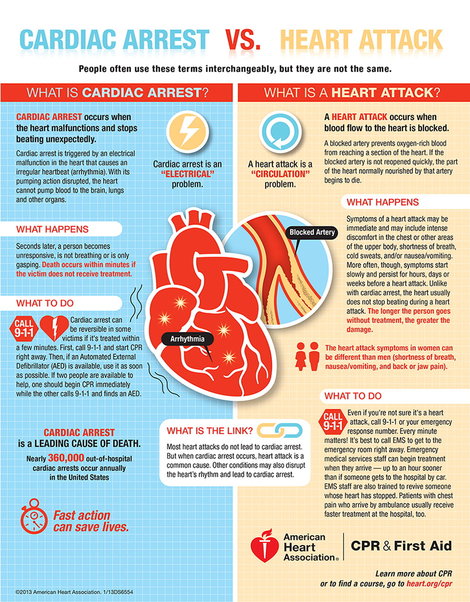 NARCAN
Mon, 06 Mar 17 Posted by: Timothy Czeisel
What is NARCAN?
NARCAN® (naloxone HCl) Nasal Spray is the first and only FDA-approved nasal form of naloxone for the emergency treatment of a known or suspected opioid overdose
NARCAN® Nasal Spray counteracts the life-threatening effects of opioid overdose. Since most accidental overdoses occur in a home setting, it was developed for first responders, as well as family, friends, and caregivers
Where can you obtain NARCAN? NARCAN nasal spray is available at most pharmacies without a prescription. You can find a location Here
For more information regarding NARCAN Click Here.