Discounts & Benefits for USCG Auxiliary
Discounts (Aux Benifites)
Mon, 08 Jun 15 Posted by: Timothy Czeisel
Multiple retail discounts are available through Aux Benefits.
Details below:
Download instructions on other discounts here Source hdept.cgaux.org/Files/AUXBenefits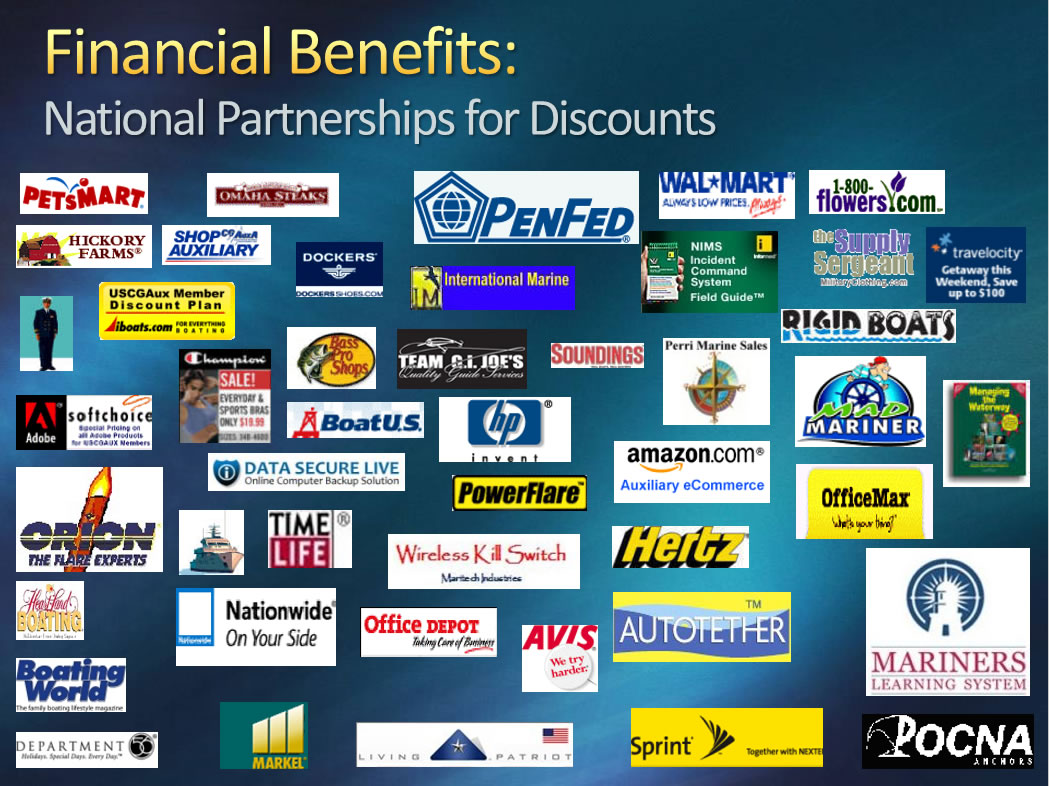 USAA Discount Benifit
Posted by: Timothy Czeisel
Coast Guard Exchange USAA Rewards Credit Card
Coast Guard Exchange (CGX)


Get the CGX branded credit card that can be used anywhere credit cards are accepted.USAA Bank will make a contribution to CGX when you open an account, make everyday purchases and keep your account active.Contributions help CGX support the Coast Guard Morale, Well-Being, and Recreation (MWR) programs.
PenFed Membership
Posted by: Timothy Czeisel
Tappen Beach (Oyster Bay) Parking Discount
Sat, 06 Jun 15 Posted by: Timothy Czeisel
(Town Of Oyster Bay Beaches)
"Volunteer Fire Department, Auxiliary Police Members or Coast Card Auxiliary Discounted Parking Fees Must present valid proof of active membership and current vehicle registration in his/her name to the Beach Division's main office to obtain a special permit form. This special permit form will then be validated. After validation, the special permit form may be presented to the gate attendant at any Town beach selling seasonal beach stickers."
Oakley sunglasses
Mon, 22 Jun 15 Posted by: Timothy Czeisel
Oakley Standard issue (Official Oakley site for military and government sales)
USCG-AUX License Plates
Sun, 17 Jan 16 Posted by: Timothy Czeisel