NH Boating Certificate
NH Boating Safety Education Law
Since 2008, everyone operating a boat with greater than 25 horsepower must have a valid safe boating education certificate with them while operating in New Hampshire waters.
NH waters include all of Great Bay, large portions of the Piscataqua River and Gosport Harbor.

This law was phased in over several years based on the age of the operator, however, 2007 was the final year of the phase-in, and since 2008 it applies to everyone, regardless of age.

Certificates from US Coast Guard Auxiliary classes ABS and BS&S (see Boating Courses) are approved by the National Association of State Boating Law Administrators, and the certificate you receive is valid in all states which require boater education, including NH.

Boating safety education certificates issued by the US Power Squadron are also accepted in NH.

You must carry your boating safety class certificate or wallet card with you while operating a boat. A valid ID card, such as a drivers license, is also highly recommended.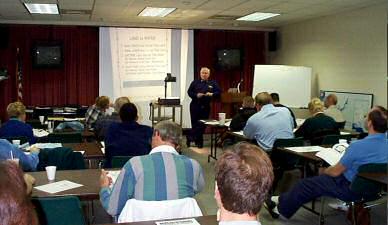 Lost Certificates
Every effort should be made to safeguard your certificates and maintain copies of any records you have proving you successfully completed the course. Before the NH law went into effect, most boater safety educators, including the US Coast Guard Auxiliary, did not maintain central databases of graduates. In NH, a significant amount of boater education records were lost in flooding in 2006 and 2007.
Students who took a class more than 10 years ago would benefit from re-taking the class today.

Students in many US Coast Guard Auxiliary classes since 2003 have been offered the option to obtain boater education certificates from the state of New Hampshire. Replacements for these are available from the NH Division of Safety Services.

Students who can provide evidence of having completed one of our classes, such as a copy of the original certificate or wallet card, may request replacements from the Public Education Officer. If such evidence is not available, contact the Public Education Officer (below) and provide as much information as possible, such as the date and instructor's name. If flotilla records can be located indicating that you completed the class, a replacement can be issued.

Replacement cards and/or certificates require a $10 materials and administration fee.

State and national rules prohibit providing replacement cards if evidence of class completion can not be found.
On-Line Testing
New Hampshire initially experimented with on-line boater education exams. This practice was found to be prone to abuse, and was discontinued on January 1, 2007. Although certificates issued prior to that date are still valid, all new certificates require that a proctored exam (in person) be completed.
A self-study course is available via the State of NH web site, but you must still schedule an exam date with the state. The failure rate for this exam is reportedly high, and many students find it more convenient to take the class and exam together to get it over with.

Many web sites offer "NASBLA Approved" boating safety courses. Although they may cover the required material, many states (including NH) do not accept these courses.

All states which have implemented boating education requirements accept US Coast Guard Auxiliary courses.
Residents of Other States
Boaters from other states who are just visiting or vacationing in New Hampshire are not exempt from this rule.
New Hampshire accepts boater education certificates issued by another state if they are NASBLA approved. Note that such certificates must be issued by the state, the Auxiliary, or the Power Squadron.

Even if your home state accepts certificates from outside vendors, they are not valid in NH.
Commercial Fishermen
Commercial fishermen, while in NH waters, are not exempt from this rule. A federal or state commercial fishing license is not accepted. A valid (not expired) US Coast Guard deck officer's license is acceptable.
More Information
See the NH Division of Safety Services web site or Contact the Flotilla 28 Public Education Officer via E-mail for more information.