Flotilla Contact Info
WHY JOIN THE AUXILIARY?
The Auxiliary is charged with
three primary missions: "public education" in the classroom teaching water
safety and basic boating and sailing skills; "safety patrols" on the water to
assist distressed boaters; free "vessel safety checks" in your hometown.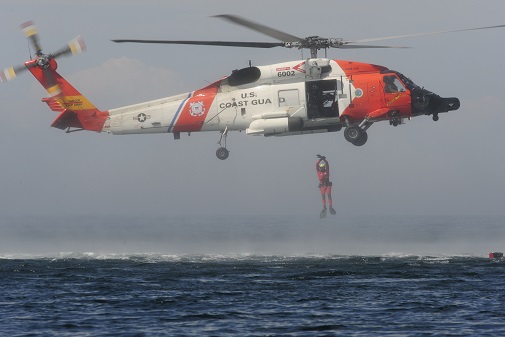 The Public Education Mission teach Boating Skills and Boating Safety Programs to
the public. These programs have gained an excellent national reputation. Many
of our graduates can even receive insurance discounts upon completion.

To fulfill the Safety and Rescue Mission, the Auxiliary runs on-the-water patrols
staffed by "crew certified" civilians trained and equipped to deal with
emergencies, such as fires, towing, and other assistance to pleasure boaters in
distress. The Auxiliary also has qualified volunteer Pilots and Air Observers
to aid in Coast Guard search and rescue activities.







One of the Auxiliary's trademarks is good old-fashioned hospitality. Friends, neighbors and interested members of the public are always welcome to attend one of our flotilla meetings. In addition, you will find a special camaraderie among Auxiliarists that is hard to beat. Along with our missions we find time to relax and have fun at Auxiliary outings, training sessions, patrols, CME's, classes, and conferences. Auxiliarists make lasting, meaningful friendships