Welcome to the Flotilla 5-3, District 1NR Web Site
Serving the Boston Harbor Area
We welcome you to explore our site and find out more about us!
Who We Are: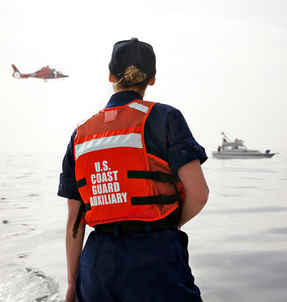 The United States Coast Guard Auxiliary is the civilian component of Coast Guard Forces. Founded in 1939 by an Act of Congress as the US Coast Guard Reserves and re-designated the Auxiliary in 1941. The 31,000 volunteer members (men and women) donate thousands of hours in support of Coast Guard missions.
Our Missions:
Recreational Boating Safety - consisting of our many boating safety classes, distributing boating safety information to the public, providing free vessel safety checks, and executing safety patrols on land, water, and in the air. In addition we support Maritime Homeland Security and other maritime safety challenges that have emerged in recent y
ears.